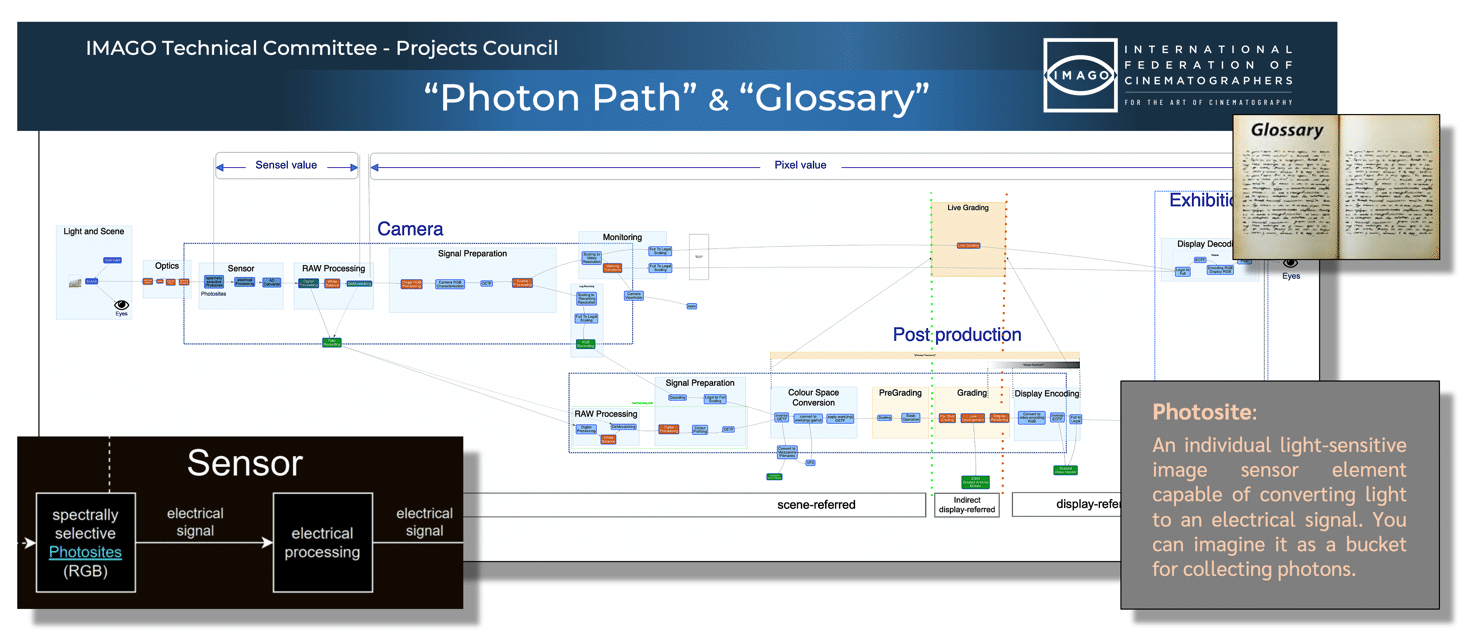 https://imago.org/projects/itc/photon_path/diagram/
The Photon Path directly linked to the glossary has become a very helpful tool to communicate among committee members and has triggered the creation of an educational application. The IMAGO Technical Committee is happy to share this work in progress diagram for comment and contributions from the community.
ARRI, FILMLIGHT, RED, and SONY have contributed to this scheme and the definitions linked to it.
The ITC is in the process of obtaining approval from other manufacturers.
See information and tips for use in: https://imago.org/committees/technical/information-and-tips-for-using-the-photon-path-diagram-the-glossary-application-of-the-photon-path/