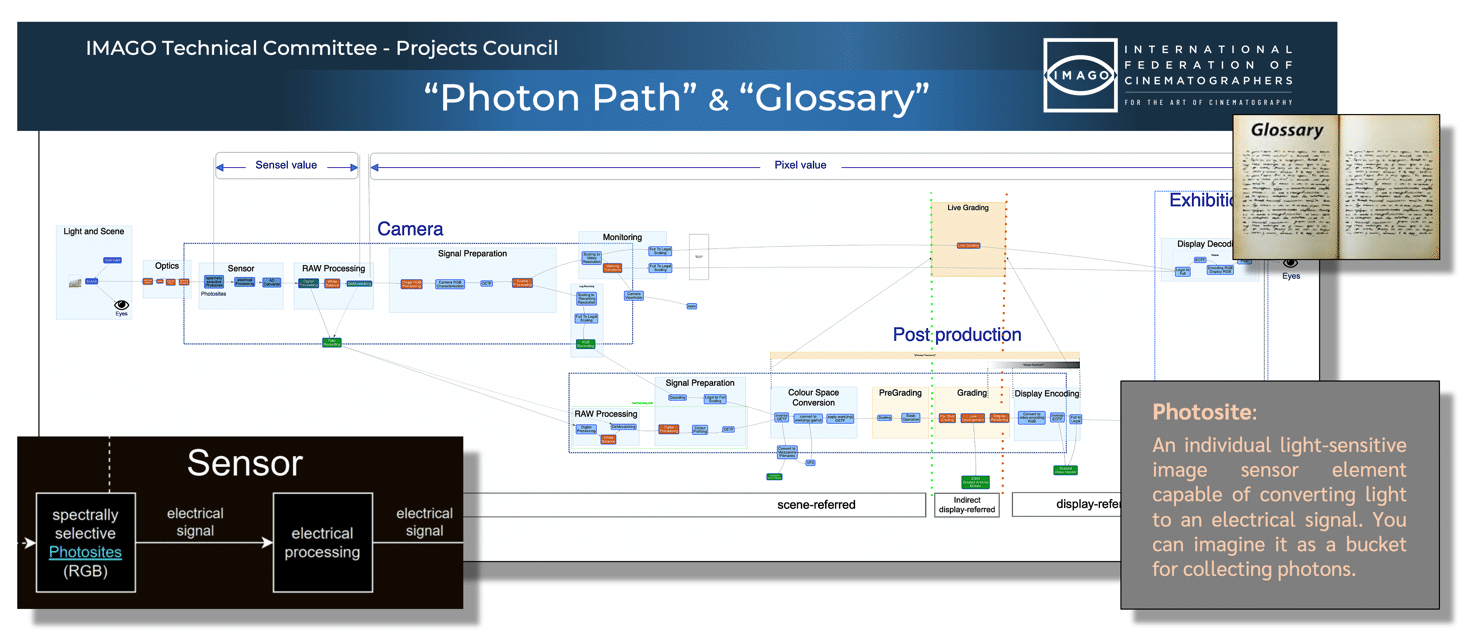 https://imago.org/projects/itc/photon_path/diagram/
The Pho­ton Path direct­ly linked to the glos­sary has become a very help­ful tool to com­mu­ni­cate among com­mit­tee mem­bers and has trig­gered the cre­ation of an edu­ca­tion­al appli­ca­tion. The IMAGO Tech­ni­cal Com­mit­tee is hap­py to share this work in progress dia­gram for com­ment and con­tri­bu­tions from the community.
ARRI, FILMLIGHT, RED, and SONY have con­tributed to this scheme and the def­i­n­i­tions linked to it.
The ITC is in the process of obtain­ing approval from oth­er manufacturers.
See infor­ma­tion and tips for use in: https://imago.org/committees/technical/information-and-tips-for-using-the-photon-path-diagram-the-glossary-application-of-the-photon-path/