The Foundation.
IMAGO, the European Federation of National Cinematographers Associations, was officially founded in Rome on December 13, 1992, on the idea and initiative of Luciano Tovoli, at that moment President of the Italian Society of Cinematographers AIC, as a result of very imaginative, enthusiastic and hard work done during two meetings in Rome, in the AIC headquarters in Cinecitta', with the prompt, creative and decisive participation of well-established and well-known Societies of Cinematographers, namely AIC (Italy), AFC (France), BSC (UK) and BVK (Germany).
---
Mustapha Barat, ABC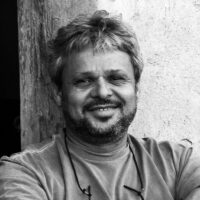 Mustapha Barat, of the Brazilian Association ABC, was elected president of IMAGO for the 2022-2025 triennium at the June 2022 IEGA.
He was originally elected as a board member at the 2021 IAGA. At the 2021 IEGA, after the two candidates for the presidency drew a tie, he was appointed interim chair unanimously by the board until the new election at the IEGA of that same year. He also served as treasurer from 2021 to 2022.
His diverse cinematography work includes features, documentaries, commercials, and extensive experience shooting music videos and concerts. Though presently working mostly in Brazil, half of his work has been in the US where he previously lived. His work has taken him throughout most of Latin America, Canada, France, Italy, Bosnia, and Croatia.
He is also currently ABC's president for the 2022-2024 biennium, after being director-treasurer for the 2020-2022 biennium. His involvement in ABC, which he joined in 2001, one year after its creation, is the result of his participation in a cycle of ABC Master Classes.
---
Bojana Andric, SAS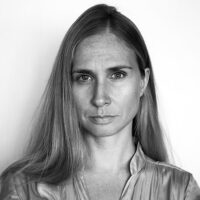 Bojana Andric is one of the most prominent young cinematographers in her country. She has shot numerous narrative feature films, TV series, and documentaries. Her films are varied, including both commercial and independent works, and have been screened at many festivals worldwide in addition to achieving very successful box office results.
A member of the Serbian Society of Cinematographers, Vice-President Bojana first crossed paths with IMAGO at the Belgrade ceremony, and soon after she was invited to become a member of the Technical Committee. In 2021, she was nominated and elected as a Board member and Co-Vice President. She became Interim Co-President in 2022 and served in that capacity until the next elections.
Bojana is the youngest member of the IMAGO Board.
She also has producing and a rich lecturing experience, as well as board and presidential experience within the artistic cultural association of young artists in her hometown. After a span of more than 10 years without regular cinema, their collective efforts led to the foundation of a new modern cinema. They also played a pivotal role in co-founding a locally recognized film festival and organizing numerous filmmaking workshops for young people, securing support from the Ministry of Culture, the City government, and various other institutions and sponsors.
---
Adriana Bernal Martínez, ADFC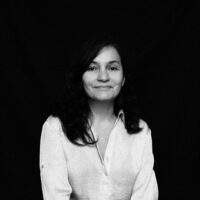 Adriana Bernal Martínez is a cinematographer graduated from the prestigious French Film School, FEMIS. She has a Bachelor of Science degree in communication from the Javeriana University of Bogotá.
Adriana Bernal was the first woman director of photography in Colombia and one of the first to appear in a film credit as a department head.
Thanks to her distinguished professional career, she served for 4 years as president of the Colombian Cinematographer Association, ADFC, and her leadership helped it become one of the most important associations in Latin America.
In 2021, she was elected as co-vice president of IMAGO's IAGA, and in 2022, she became interim co-president.
---
Elen Lotman, ESC
Elen Lotman has shot numerous feature films, shorts and documentaries. For various film projects, she has traveled to Japan, Tibet, China, Thailand, India, Nicaragua, Costa Rica, Lapland and the Russian Arctic. Her films have won awards and have been shown in competition programs of A-class film festivals like Camerimage, IDFA, Tampere Film Festival, Black Nights Film Festival, Moscow International Film Festival, etc. Most recently, her full-length documentary Dear Mother was nominated for Best Cinematography at the ReelHeart Filmfestival in Toronto and won Best Feature Documentary. Full-length fiction 'Good Bye Soviet Union' was nominated for Camerimage Golder Frog in the Directors' Debuts Competition and won the Black Nights Film Festival audience award. Her feature film screenplay Container made it to the quarterfinalist at the American Film Academy Nicholl screenwriting competition and her virtual exhibitions filmed for Tallinn Art Hall were chosen among the best virtual exhibitions of 2020 by both New York Times and Wallpaper Magazine.
Elen was elected co-president at IEGA 2021 after serving as IMAGO Board Member and Diversity and Inclusion Committee Co-Chair.
---
Ron Johanson, OAM, ACS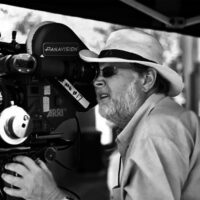 Ron Johanson OAM ACS succeeded Kees Van Oostrum as IMAGO President/Interim Chair in November 2020 and his calm and constructive leadership has proven invaluable in steering the organization through the very challenging times of the COVID-19 pandemic. He won elections as a co-president in 2021. National President of the ACS since 2008, standing down in 2022. A living legend in the Australian film industry, Johanson in addition to having shot and directed hundreds of television commercials, music videos and documentaries, has also lensed several feature films and TV series and has received numerous awards for his work, including a Cannes Lion and 2 Mobius awards.
---
Kees van Oostrum ASC NSC SBC AIC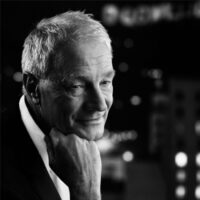 The IMAGO Annual General Assembly in Brussels in March 2020 was unexpectedly cut short by the rapidly worsening COVID-19 situation. As a result, the election of a new IMAGO President had to be conducted through electronic voting instead. Kees van Oostrum ASC NSC SBC AIC was elected as the new president of IMAGO in June 2020, after having served in the same capacity at the ASC since 2016. During his tenure as ASC President, Van Oostrum significantly expanded the organization's activities, especially in the areas of working conditions and authorship. He made an energetic start as the head of IMAGO as well, immediately launching several initiatives, including an intense focus on improving IMAGO's website. Unfortunately, IMAGO's activities were negatively impacted by the COVID-19 situation, and Van Oostrum chose to resign as president in October 2020. Despite the short time frame, he managed to accomplish a great deal.
---
Paul René Roestad FNF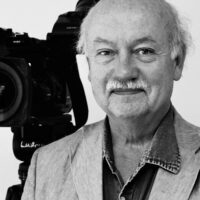 The 67-year-old Norwegian Paul René Roestad FNF became president during the General Assembly in Jerusalem after a unanimous vote. This marked the first time the IAGA was held outside of Europe, organized by the Israeli Society ACT on October 17, 2015. Roestad earned a Master's Degree in Film & TV from the Royal College of Art in London. He started as a newspaper still photographer, and after his film education in England, began working as a focus puller on feature films, eventually making his way into the Norwegian film industry. Roestad has been the cinematographer on around 20 feature films and TV drama series, in addition to dozens of short films, documentaries and commercials. Today, Roestad works as a producer, director and cinematographer. His production company Laterna Magica mainly produces documentaries for TV. During his time in the film industry, he has served as President of the Norwegian Union of Film Workers, Vice President of the Norwegian Society of Cinematographers, and General Secretary of IMAGO, in addition to many years as a Board member for those three organizations. Roestad has also worked extensively as a lecturer on film and cinematography at the main film schools in Norway. He arranges annual master classes and educational events in Oslo for cinematographers and film workers, often in cooperation with the Norwegian Film Institute, IMAGO and the Norwegian Society of Cinematographers, including the IMAGO/FNF Oslo Digital Cinema Conference. He also heads the documentary film festival Nordic/Docs in Fredrikstad, Norway. Roestad remained IMAGO President until the next election in 2018.
---
Nigel Walters BSC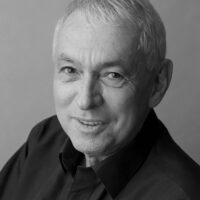 Nigel Walters BSC was appointed president in 2008 at the organization's Annual General Meeting in Amsterdam, where he was unanimously voted by delegates representing 1,400 cinematographers from 27 European Nations. During Nigel's 7 years as president, associate members gained the right to become full members with the same rights as any other society. Australia, Japan, New Zealand, Canada and Israel immediately joined the federation as full members as soon the bill was approved by the General Assembly in Greece 2014. Also during this period, 13 more societies joined the federation, namely: Australia ACS, Bosnia Herzegovina ASBH, Canada CSC, New Zealand NZCS, Japan JSC, Israel ACT, Philippines FSC, Iran IRSC, Ireland ISC, Romania RSC, Serbia SAS, South Korea KSC and Turkey TSC. The German society BVK, which had left the federation as a result of the chaotic financial situation during the book severe crisis, returned to IMAGO. Unfortunately, the French AFC left the federation in disagreement over politics followed by the expansion of the federation beyond the European borders and with website policy. During Nigel's presidency, the relationship with Camerimage was fully reestablished. At his initiative, the Balkans Conference, which is held at every Manaki Film festival in Bitola, Macedonia, was created, and sponsorship increased considerably. Three editions of the World Cinematographers Directory were published in close collaboration with the British Cinematographer magazine along with a section exclusively dedicated to IMAGO in every issue of the magazine. For the first time in the history of IMAGO, the 2015 General Assembly was held outside Europe, in Jerusalem, where Paul-René Roestad FNF was elected president. During Nigel Walters' tenure, General Assemblies were held in Amsterdam (2008), Bradford (2009), Tallinn (2010), Rome (2011), Paris (2012), Brussels (2013), Greece (2014), and Jerusalem (2015). Nigel Walters leaves a great legacy. His efforts defending and promoting the cinematographer and cinematography were well-known worldwide, spreading the name of IMAGO amongst fellow colleagues, companies, festivals and many other events. Nigel Walters played a major role in expanding and growing IMAGO during his presidency.
---
Andreas Fischer-Hansen DFF (from 2003 to 2008)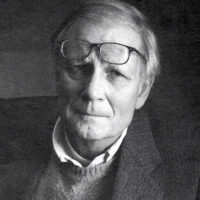 During an Extraordinary General Assembly in Paris on December 13, 2003, Andreas Fischer- Hansen DFF was elected IMAGO President with immediate effect. The positions of Vice President, Treasurer and General Secretary could not be filled immediately, however. The General Assembly allowed the new president to compose his board by March 1, 2004 . Andreas Fischer-Hansen was joined on the IMAGO Board on March 1, 2004 by Tony Costa AIP as Vice President and Paul René Roestad FNF as General Secretary. The board was replaced in February 15, 2008 in Amsterdam. During the four years this board served, the Federation was reorganized financially and politically. IMAGO improved relations with other institutions and companies, published the Model Contract for Cinematographers, resolved the chaotic situation left by the publication of the book "Making Pictures", became involved in new technologies by joining EDCF, and organized the 2005 Digital Conference in Oslo where a proposal for multiple frame rates for digital imaging was presented. In partnership with AEC, a conference on Authorship Rights was organized in Huelva, and DVDs about the Digital Conference and the Declaration of Working Conditions were published. The IMAGO website was rebuilt from scratch, communication among members was established, and a permanent collaboration with British Cinematographer magazine began. Several IMAGO committees were created to work on education, technical issues, and authorship. A collaboration contract was signed with the directors of the Film Festival eDIT in Frankfurt. During this period, Greece, Ukraine, Russia, Estonia, Latvia and Slovenia became IMAGO members, and Australia became an associate member.
---
Tibor Vagyóczky HSC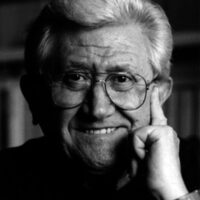 In Brussels, on January 27, 2001 Tibor Vagyóczky HSC was elected President of IMAGO for the period 2001 – 2002. He appointed Peter Dubovitz HSC as Vice President and Virgil Szilágyi HSC as Treasurer. The Russian Guild of Cinematographers RGC was welcomed as the 23rd member of the federation and the Brazilian Society of Cinematographers ABC became the 3rd associate member of IMAGO. In October 2002, the Cuban Society of Cinematographers ACF, the Mexican Society of Cinematographers AMC became associate members of IMAGO, and Tibor Vagyóczky was re-elected as IMAGO President for a second 2-year term, though he announced his resignation one year later. The book "Making Pictures" was released in May 2003 but caused a big deficit among IMAGO members. Consequently, the IMAGO Book Office IBO in Vienna was closed by vote at the Annual General Assembly on November 9, 2003 in Budapest. The Lithuanian Association of Cinematographers LAC was accepted as a full member of IMAGO.
---
Gustaf Mandal FSF
In December 1998, DoP Gustaf Mandal FSF, former president of the Swedish Society of Directors of Photography FSF, was unanimously elected for the IMAGO Presidency until the end of 2000. During the election meeting in Torun, new member societies from Portugal, Croatia and Bulgaria were also welcomed into the federation and became active IMAGO members. The Indian Society of Cinematographers ISC became the second associate member of the federation. Belgian cinematographer Frédéric-Gérard Kaczek, board member of the Austrian Society AAC, was elected by one vote as IMAGO General Secretary. Matthias Maaß BVK was confirmed as Webmaster and Stig Hallgren FSF was appointed as treasurer.
---
Tote Trenas AEC
Tote Trenas AEC served as IMAGO President until the end of 1998. He suggested building the IMAGO website, which was first presented during MadridImagen 1997, the Spanish Festival of Cinematography that he also initiated and organized. According to the "Bavarian resolution" (April 1997) of the General Assembly, all European members of IMAGO became full members, regardless of whether they represented cinematographers from countries that were members of the European Community or not. IMAGO was given "far-reaching" powers in the coming years: the statutes were renewed, introducing a new type of associate membership for non-European countries, which allowed the Argentinian Society of Cinematographers ADF to become the first associate member of IMAGO.
---
Harvey Harrison BSC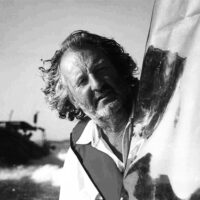 After the first two years with Luciano as President, Harvey Harrison BSC was elected in aas the new IMAGO President from December 94 to December 96. The idea of the IMAGO Book "Making Pictures" was conceived during this time. The societies of the Czech Republic, Hungary, Poland, the Slovak Republic, and Switzerland, which were not members of the European Community, became Associate Members for this reason.
---
Luciano Tovoli AIC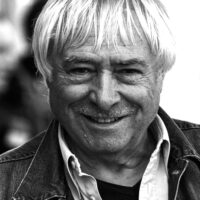 Since the founding of the Federation, following several years of hard work spent in developing the project, IMAGO elected
Luciano Tovoli AIC as its first biannual President with Jost Vacano BVK, Harvey Harrison BSC, Robert Alazraki AFC and Tote Trenas AEC as Vice-Presidents. The four founding Societies were joined by the Spanish AEC and the Danish DFF within a few weeks, then followed by Austria, Belgium, Finland, The Netherlands, Norway and Sweden who became Full Members.