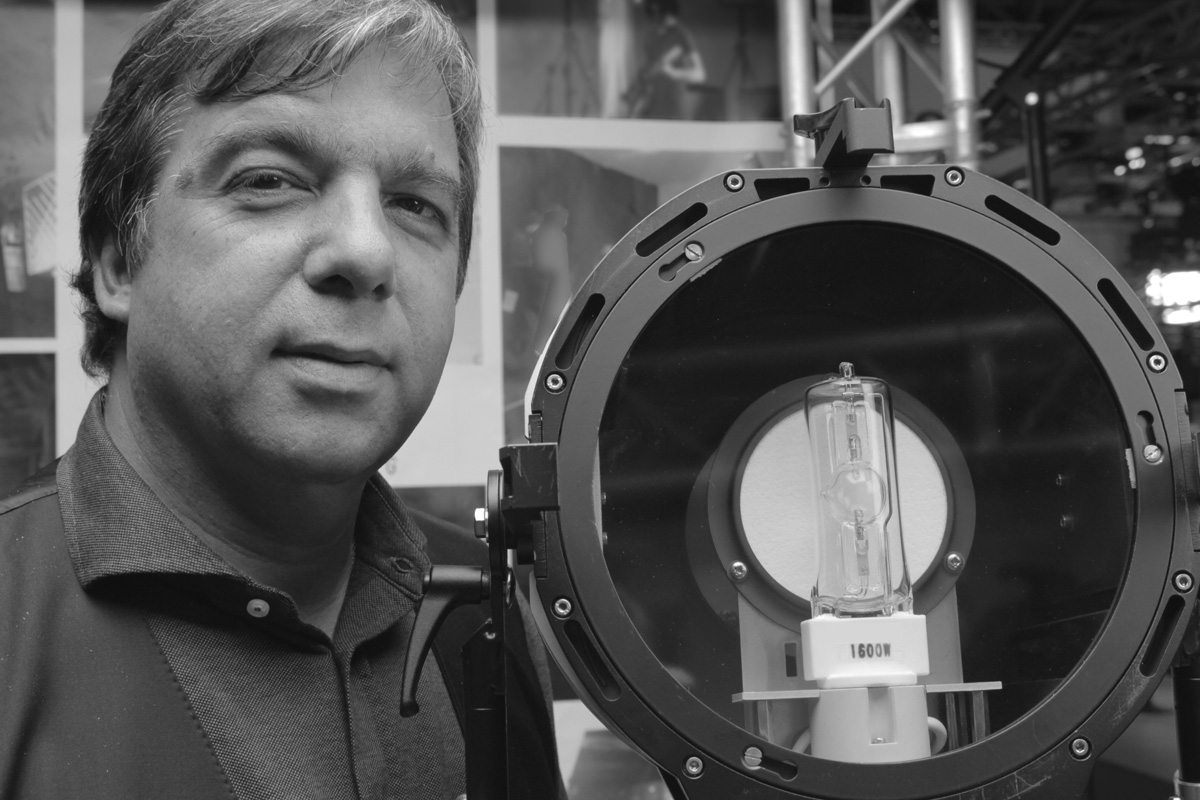 Torun in Poland wel­comed us for this new edi­tion of Camer­im­age from the 9th to 16th Novem­ber.
A return to the ori­gins since it was in the home­town of Coper­ni­cus that was born the Inter­na­tion­al Fes­ti­val of Cin­e­matog­ra­phy in 1992. Fes­ti­val whose ulti­mate tro­phies are frogs in ref­er­ence to a local tale which is not with­out remind­ing the flute play­er and the rats.
The city is filled with paint­ings and sculp­tures of frogs in stone, bronze and oth­er materials.
How­ev­er, the one that makes me think more about our indus­try is the one that is placed in a con­tain­er of cold water slow­ly heat­ed until the amphib­ian suc­cumbs in resigned bliss. The same frog that had escaped before when it was plunged into bare­ly warm water. This well-known para­ble high­lights the fact that we accept many things when they come grad­u­al­ly.
It can be implied that it is the rou­tine which gen­er­ates this (non) reac­tion but the fire does not start on its own under the pot. In our case, it is pro­duc­tion com­pa­nies which raise the tem­per­a­ture. They are also the frogs of the big­ger fish which does the same with them (the net­works, the stream­ing plat­forms, the client and the agency for Com­mer­cials…).
This is life, can we hasti­ly con­clude with fate … And after all, it does not seem that bad con­sid­er­ing the grandeur of film fes­ti­vals and the exces­sive amount of trade shows. In fact, we live in the com­fort of the illu­sion because we still have a chance to work and make a liv­ing … but under which conditions!
Even the "indus­try" of make believe must be able to face the truth: We are on the edge of the cliff. And if the push­ing doesn't stop, we will all pay a dear price. Whether it be tech­ni­cians (who com­plain about lack of work and low wages), rental com­pa­nies which, by sell­ing off their ser­vices, can't afford to pur­chase with a real invest­ment pol­i­cy or man­u­fac­tur­ers which, for the most part, are try­ing to sur­vive in a world where major multi­na­tion­al com­pa­nies get most of the mar­ket thanks to mas­sive mar­ket­ing.
Is it nor­mal that a pro­duc­tion dic­tates the DP which cam­eras or lens­es he should use? Is it nor­mal to find rental equip­ment which is more than 20 years old?
We are a few degrees away from destruc­tion, hav­ing already gone beyond rea­son­able and unac­cept­able for a long time.
So when are we going to wake up?
When are we going to jump out of the pan? We are sup­posed to do it because basi­cal­ly it's just an expe­ri­ence. It has nev­er been the goal of the one who warms the water to kill the Frog but to see at which tem­per­a­ture (how much dis­count) the amphib­ian will pro­pel itself out of the dan­ger zone (stop the nego­ti­a­tion). As the lat­ter dies before the end of the exper­i­ment, it is nec­es­sary for the lab­o­ra­to­ry work­er to respect min­i­mums. It is the same for the pro­duc­tion com­pa­nies: The tech­ni­cal costs (peo­ple and equip­ment) on bud­gets have lost real­is­tic amounts for a long time already. The point here is not to demo­nize pro­duc­ers and pro­duc­tion man­agers: their job is to obtain the max­i­mum while spend­ing the min­i­mum and it is clear that despite the reduc­tion in rental and labor costs, more and more films are pro­duced and many should not even exist because they are just bad and help cre­at­ing this dream of a land of plenty.
On the oth­er hand, it is the duty of the rental com­pa­nies and who­ev­er respects our busi­ness to hold some grounds and explain how bad the sit­u­a­tion is. In a more or less dis­tant future, small and medi­um size man­u­fac­tur­ers will dis­ap­pear and with them the oppor­tu­ni­ty to choose sev­er­al types of inno­v­a­tive and orig­i­nal prod­ucts. We will live an Apple for­mat­ting (this is already hap­pen­ing) where the tools will dic­tate the aes­thet­ics of a soft and out­ra­geous­ly col­or­ful image (this is already hap­pen­ing too).
Price war weak­ens all com­pa­nies which are strug­gling to pro­vide qual­i­ty ser­vices. Wage cuts cause the deser­tion of skilled tech­ni­cians and deprive the com­mu­ni­ty of their expertise.
So, do we jump from the pan to inter­act with pro­duc­tions and rental com­pa­nies, tech­ni­cians and man­u­fac­tur­ers? Can we gath­er around some asso­ci­a­tions of Pro­duc­ers and tech­ni­cians to sit at a table? I would sit at this table with great interest.
I wish you a good Christ­mas vaca­tion and a hap­py New Year.
Marc Galerne, K5600