(Credit: Courtesy of Searchlight Pictures)
The Banshees of Inisherin is a beautiful, darkly humorous film written and directed by Martin McDonagh, set on the fictional Irish island of Inisherin in 1923. 

Ben Davis, BSC, cinematographer and frequent McDonagh collaborator, shot the film on Achill Island, County Mayo, and Inishmore in the Aran Islands, situated off the Galway coast, from August 2021 to the end of October 2021, with the landscape of the islands acting as the canvas on which McDonagh paints the tragicomic tale. 

"I'm very proud of The Banshees of Inisherin," says Davis. "I also really liked it as a film. I think it's challenging to make something so unique based on such a simple premise. Martin is an amazing writer as well as a director."

(Credit: Courtesy of Searchlight Pictures)
The lead camera on the film was an Alexa Mini LF operated by Des Whelan ACO. Ben himself framed the B-camera using his own Ursa Mini Pro 12K to shoot many of the film's beautiful island landscapes – from stunning sunsets by the sea to graveyards under cloud-heavy skies.

Natural wonders
"I would say 50% of the scenic, wide shots in the film particularly the ones in nature, and a lot of sunset or sunrises were captured on the URSA," says Davis. "I was shooting 8K at full frame, cropping into an aspect ratio of 2.40:1. 

"I have the URSA 12K as my personal camera, which goes with me everywhere," he adds. "I love the images, but what I like most is how it is set up to use the touchscreen to make quick adjustments. I find it's straightforward and quick."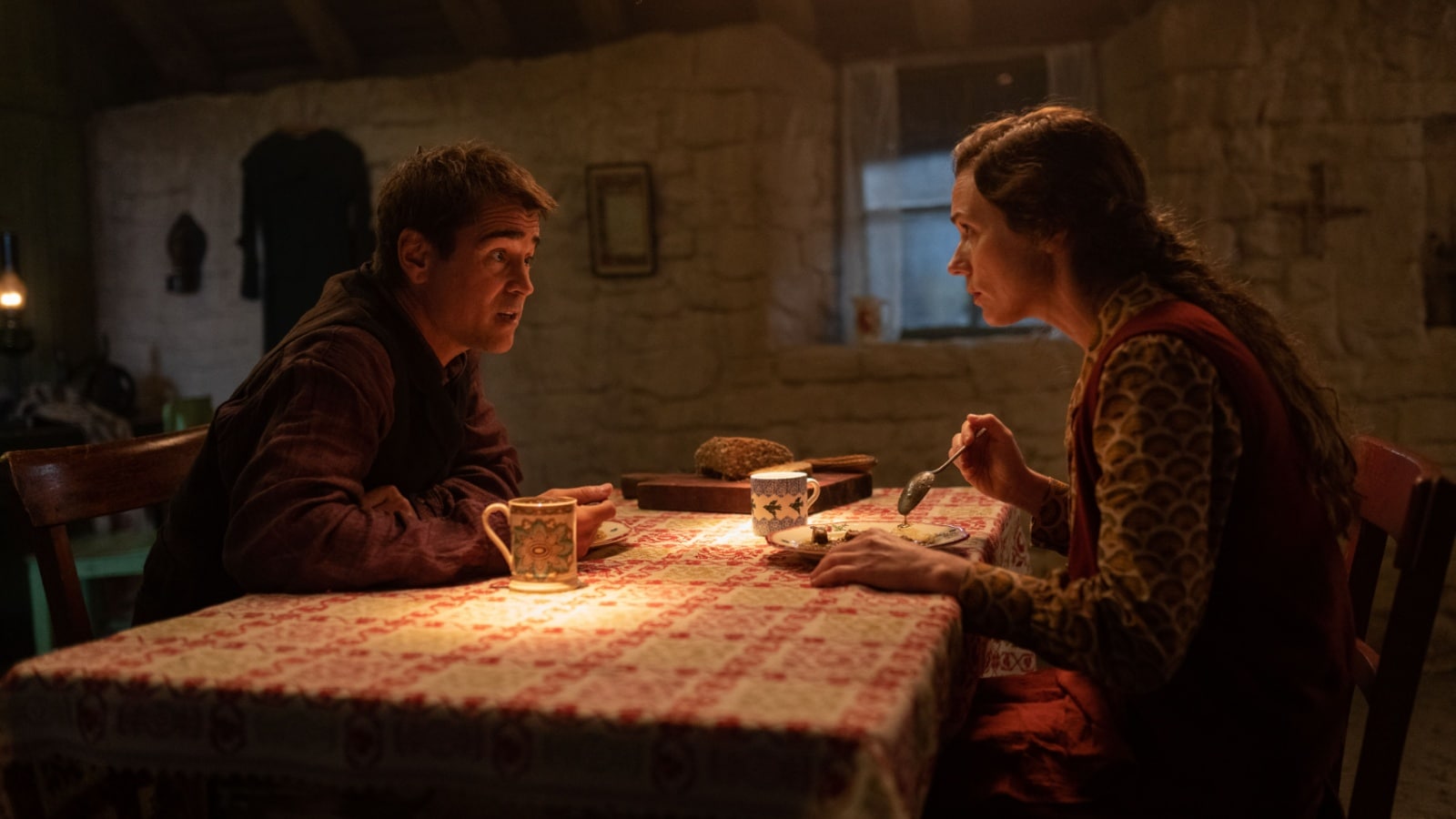 (Credit: Courtesy of Searchlight Pictures)

Although the Ursa Mini Pro 12K features multiple I/O and power connections, Davis keeps it "very simple, stripped down with no accessories." 

"I've got a 17 to 35 zoom lens on it, and I have a little lightweight tripod and a battery," he says. "When I was driving to work in the morning or evening, or out around the island on my days off, and I'd see something to shoot, I could run to the back of the car, grab the camera, stick a lens on it and be ready to shoot in about thirty seconds. 

"When I shoot something, I'm always thinking that I may want to use it in the final film, so to have that camera with me in its simplest form is great. So, during prep and shoot days, I'd be out with that camera alone or with Martin." 

These excursions provided some of Davis' favorite shots in the film. "There are some beautiful shots we did down at the lighthouse area with the sun setting into the sea. For those, I shot with the URSA on time-lapse." 

On another evening when he was heading out to film some locations, he was accompanied by McDonagh, who wanted to get a shot of two goats. The URSA delivered for both.

"It's a beautiful shot, with the sun setting behind, and the goats are looking straight into the lens," says Davis. "The animals in the film are important. They're witnesses to the dysfunction that's going on around them, witnesses to the human condition. It's one of the most important shots in the film – it's in the trailer for a reason. It's also quite fun."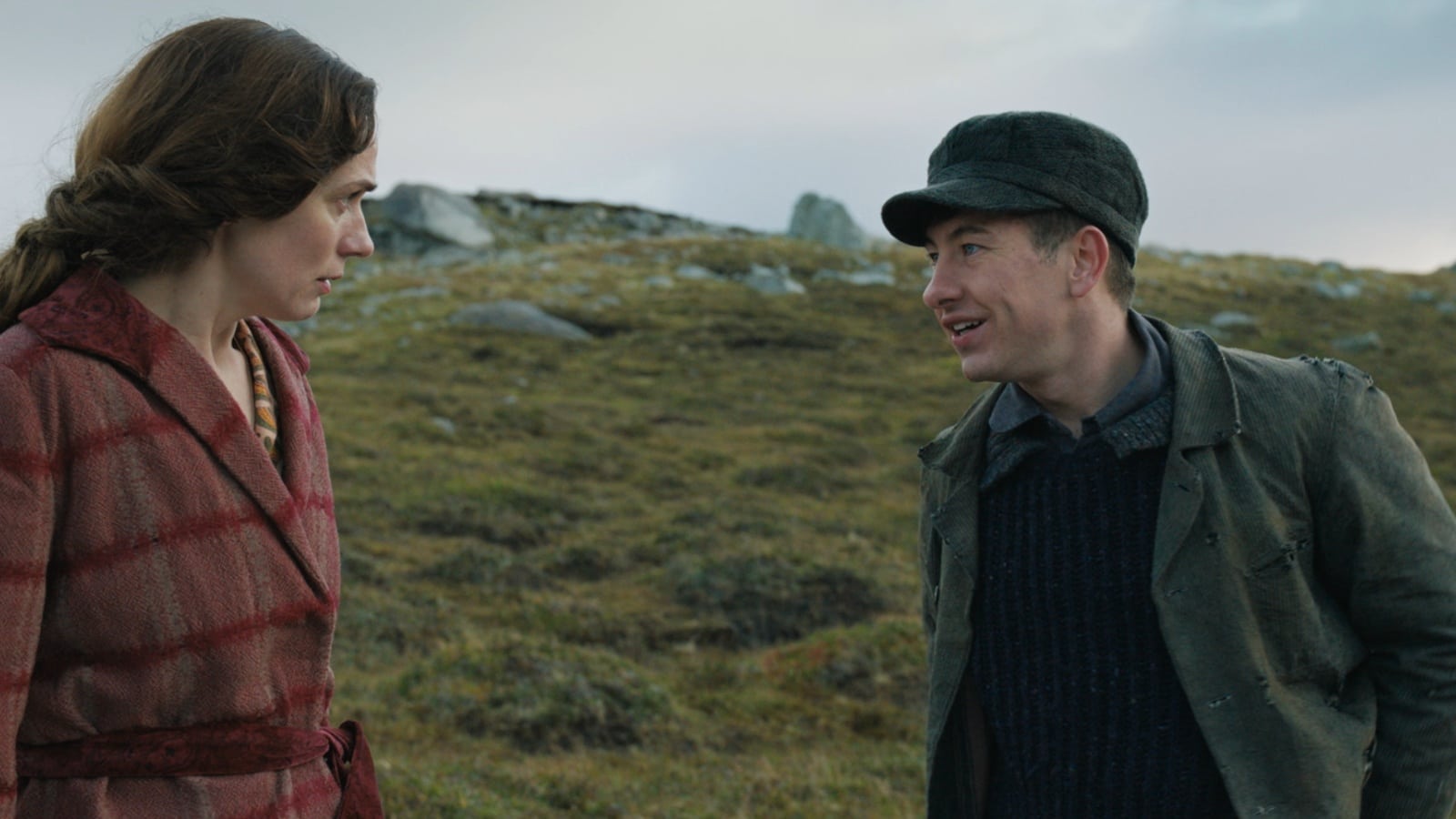 (Credit: Courtesy of Searchlight Pictures)

Production workhorse 
Robust and light, the camera proved especially useful when shooting exteriors in places where a typical film crew might struggle.

"When you're working on a feature film and you've got the Alexa or whatever lead camera you're shooting with, it'll be on the camera truck with a lot of gear attached; it's not stripped down.

"On the islands, you had to clamber over walls, go down dirt roads, and over rock faces to get where you needed to get the shot you wanted," Davis continues. "I've had the Ursa out in the rain. It gets knocked around. I have abused that camera quite a lot and it hasn't gone wrong yet."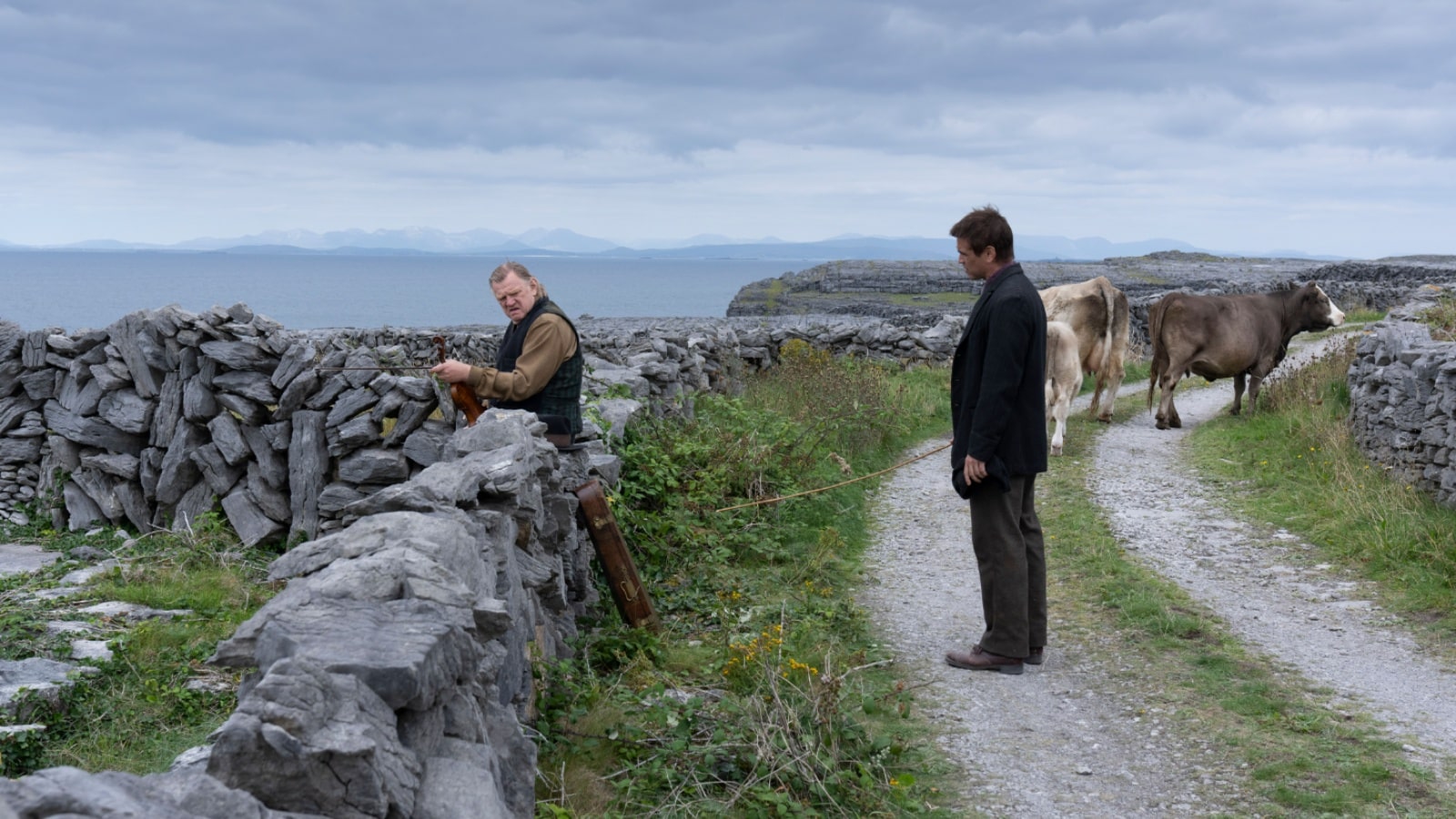 (Credit: Courtesy of Searchlight Pictures)

The camera's responsiveness and its 'tap and swipe' touchscreen also came in handy when faced with the dramatically changing light conditions common on the Irish islands.

"I love how simple the interface is," Davis says. "I can adjust white balance, sensitivity, and framerate, all on one screen, and I can do it quickly. I'm always working at speed. "Often when you'd see a shot you want on the island, you had to be quick, or it's gone, particularly when shooting scenes with animals in the environments."

Diverse range
The camera's sensitivity and the Blackmagic Generation 5 color science also played a part. "I was shooting at 8K and rated it at 400 ASA; that's where I got all the best results," says Davis. "For scenic shots like the sun setting down by the lighthouse or shots of the graveyard and the storm clouds above it at the end of the day, I exposed it down, and it handled contrast beautifully." 

"It has excellent range from black to white, and I pushed it. For many scenes, I was pointing directly into the sun at the end of the day. I'd also shoot scenes in very low light. But when we took it into the DI suite, there weren't any problems with the material." 
The same film emulation LUT was applied to both cameras, with an offset version created for the Ursa.

Davis says that the fact that footage from the Mini Pro cuts imperceptibly with the large format Alexa on the big screen is a testament to the quality of the URSA. "Obviously, the color science is different between the Alexa and the URSA, but there were no issues at all in terms of matching the rushes," he adds. 
(Credit: Courtesy of Searchlight Pictures)
Graded by Goldcrest Post's Adam Glasman and onlined by Guilhem Coulibaly in DaVinci Resolve Studio, Cinelab Film & Digital delivering all aspects of on-set work and dailies color.
Davis says he could quickly shoot a one-person feature or a small crew feature on the Ursa Mini Pro 12K. "If the right project came up, I'd be quite happy to shoot with the URSA 12K Pro as my principal camera," he continues. "The quality of the image on the Blackmagic camera is superb.

"There seems to be an obsession these days with lenses and about cameras, and what you're shooting on," he continues. "We get carried away with those questions. If it's the right camera for the right moment, it's the right piece of equipment." 

"Young cinematographers can't afford an Alexa Mini LF, but they can buy an Ursa Mini Pro 12K. It opens up a whole world of lower-budget filmmaking to people starting out. The images that come out of the camera are excellent." 

Davis used the same camera for the same purpose on this year's My Policeman, directed by Michael Grandage. "I'm on prep for a film right now, and the URSA is in my office ready to go," he adds.