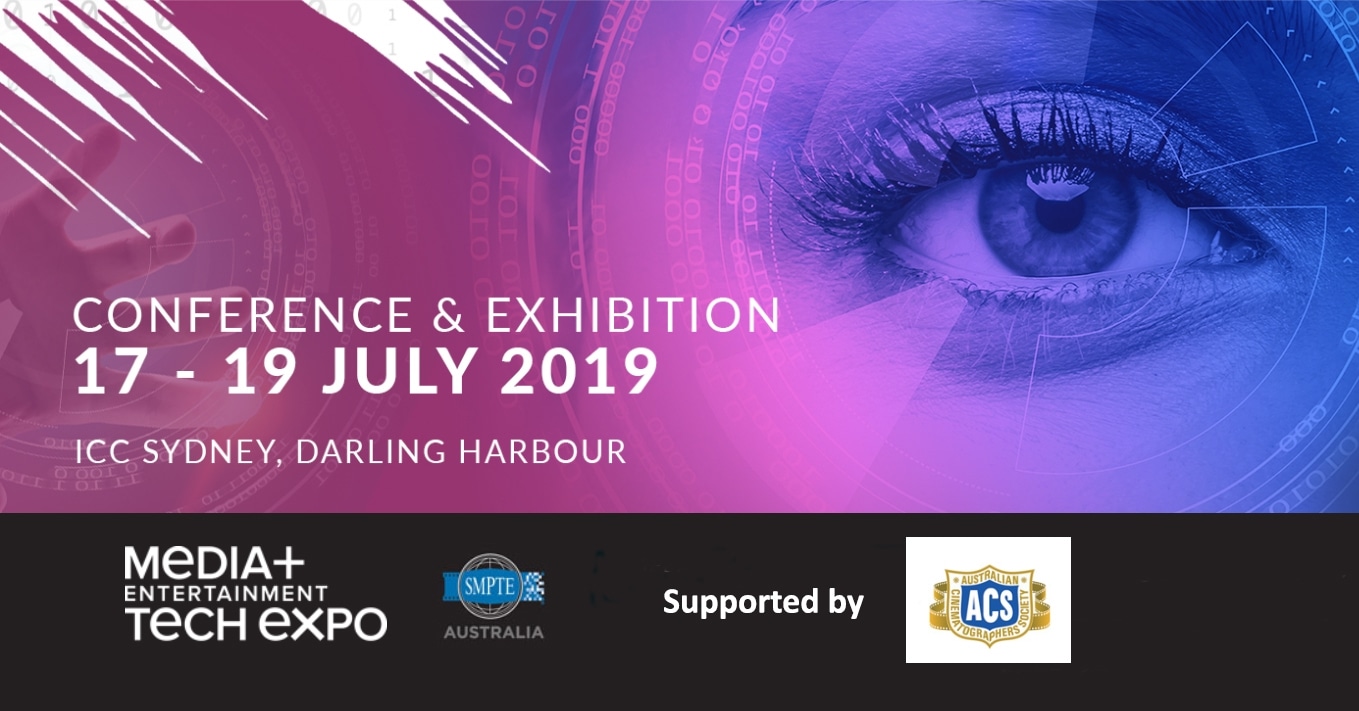 ACS is par­tic­i­pat­ing at SMPTE – MET­ex­po tak­ing place in Sid­ney Ais­tralia from 17 to 19th of July. ACS is host­ing 4 very impor­tant Ses­sions list­ed below.
ACS Ses­sions
Mea­sur­ing Colour Repro­duc­tion
(Fri­day 19 July 11:00 – 12:00)
Pawel Achtel ACS will detail an accu­rate and objec­tive way to mea­sure colour repro­duc­tion accu­ra­cy of cin­e­ma cam­eras, using a lab­o­ra­to­ry spec­tro­scope, which can project all vis­i­ble mono­chro­mat­ic colours direct­ly onto the camera's sen­sor, remov­ing a num­ber of vari­ables, inac­cu­ra­cies and sub­jec­tive inter­pre­ta­tion that are usu­al­ly intro­duced through light­ing, lens­es, dyes, and oth­er fac­tors asso­ci­at­ed with the tra­di­tion­al way of using colour charts.
Shoot­ing with Larg­er Cam­era Sen­sors
(Fri­day 19 July 12:00 – 14:30)
Pre­sent­ed by cin­e­matog­ra­phers Velin­da Wardell ACS and Tom Glee­son. Present­ly ARRI, Canon, Panav­i­sion, RED and Sony are offer­ing larg­er than 35mm sen­sors. After near­ly 100 years of cin­e­ma and TV pro­duc­tion on 35mm do we need to change our shoot­ing for­mat? Is there a com­pelling rea­son for change? The ACS Tech­ni­cal Com­mit­tee has shot tests and gone down the rab­bit hole on large for­mat shoot­ing so we can spell out exact­ly what it means to "go large".
Diver­si­ty and Inclu­sion
(Fri­day 19 July 14:30 – 16:00)
Mod­er­at­ed by Eri­ka Addis, this is a broad pan­el con­ver­sa­tion around diver­si­ty to include cin­e­matog­ra­phers of dif­fer­ent back­grounds, gen­der and ethnicity.
Ladies in Black
(Fri­day 19 July 16:00 – 17:30)
This ses­sion with acclaimed cin­e­matog­ra­ph­er, Peter James ACS ASC is about the mak­ing of the fea­ture film "Ladies in Black" and his long-term col­lab­o­ra­tion with Direc­tor, Bruce Beres­ford. Peter will also refer to oth­er gen­res includ­ing short films, doc­u­men­taries and com­mer­cials. Peter will talk about how a lot of the prob­lems and respons­es, across the gen­res are the same and how cin­e­matog­ra­phers need to under­stand how to relate and com­mu­ni­cate with a diverse group of people.
The bien­ni­al MET­ex­po Con­fer­ence, pre­sent­ed by the Soci­ety of Motion Pic­ture and Tele­vi­sion Engi­neers Aus­tralia Sec­tion, will be held at the Inter­na­tion­al Con­ven­tion Cen­tre Syd­ney, Dar­ling Har­bour from July 17 to 19
Sev­er­al spe­cialised zones with­in the MET­ex­po Exhi­bi­tion will appeal par­tic­u­lar­ly to cinematographers:
Drone Zone – fea­tur­ing dai­ly flight demon­stra­tions, CASA edu­ca­tion­al pre­sen­ta­tions, and ven­dors on hand to demon­strate and dis­cuss the lat­est in drone technology