International Film Festival Rotterdam (IFFR), the Netherlands Society of Cinematographers (NSC) and Andrea Müller-Schirmer, the late cinematographer Robby Müller's wife, have launched the Robby Müller Award. The award honours an 'image maker' (cinematographer, filmmaker or visual artist) who, in the spirit of Robby Müller, has created an authentic, credible and emotionally striking visual language throughout her/his oeuvre. The first award goes to Diego García and will be presented at IFFR 2020.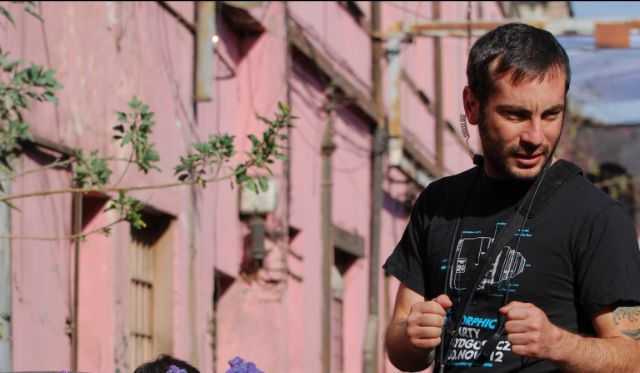 Diego García – The first-ever recipient of the award, Mexican cinematographer
Diego García, has had a remarkable and distinctive career so far, working
with filmmakers like Apichatpong Weerasethakul (Cemetery of Splendour),
Gabriel Mascaro (Neon Bull) and Carlos Reygadas (Nuestro tiempo).
Accompanying the ceremony at IFFR on Monday 27 January, García will give
a masterclass.
Festival director Bero Beyer: "In a world dominated by homogeneous big-budget entertainment, IFFR stands behind the truly original voices in cinema. The new Robby Müller Award testifies to our ambition of promoting filmmakers who challenge conventions and bring something new to the table."
The Robby Müller Award is an initiative of NSC. Richard van Oosterhout, chairman of the NSC board: "Müller pioneered new ways of storytelling and visualisation. His style was modest, spot on, simple and lucid. The new award aims to foster and encourage this type of attitude among today's filmmakers."
A jury of six film experts annually chooses a winner who receives the Robby Müller Award: a print of one of Müller's exquisite polaroid photos. These polaroids will be showcased during the festival. IFFR will also screen Alex Cox's Repo Man as a prime example of Robby Müller's legacy.
On behalf of the jury, Andrea Müller-Schirmer had the following to say about García: "The beautiful long takes of Diego García's camera make for moving encounters with the characters and settings. Like Robby's, García's visual language is credible, convincing and not constructed. It is supportive to the story but also carries its own signature. Both tell stories using the poetry of light."
Click HERE to read more about the Robby Müller Award, its inaugural winner Diego García and the jury members of the award.
| | |
| --- | --- |
| | |
| | Polaroids by Robby Müller © Annet Gelink Gallery, Amsterdam |