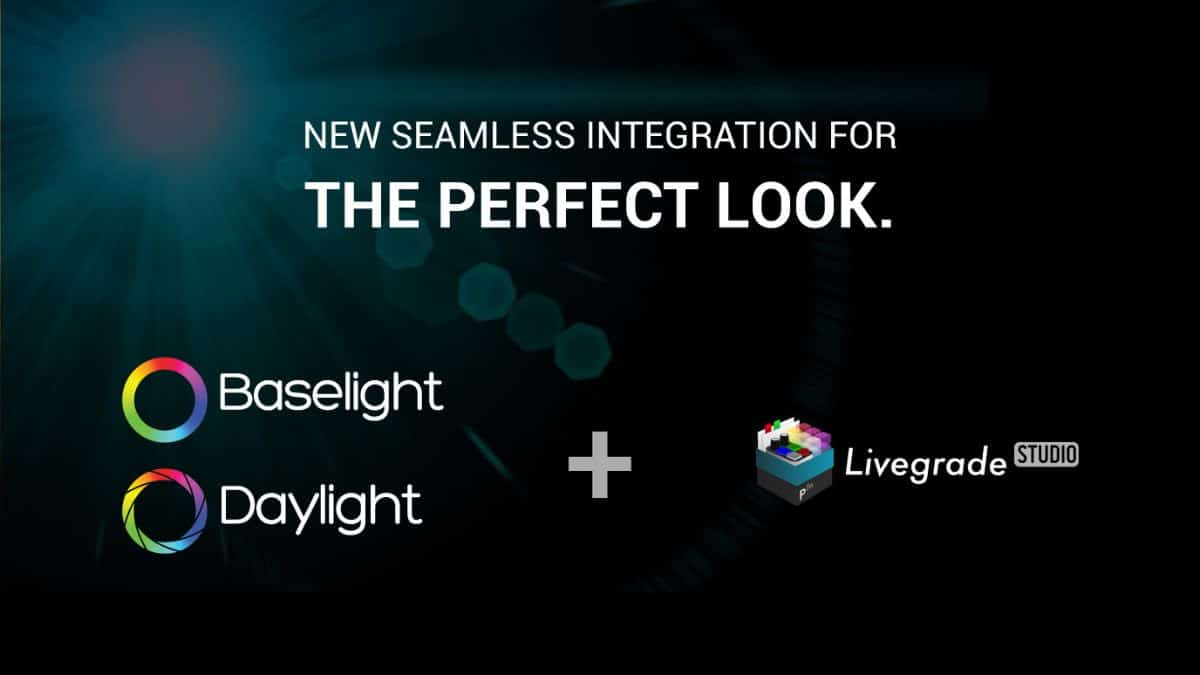 Dedicated Grading Mode Supporting the FilmLight Color Pipeline for Perfect Compatibility With the FilmLight Ecosystem
Pomfort and FilmLight, both renowned developers of industry-leading film production technologies, jointly announced a close collaboration with significant impact on professional color workflows: Pomfort's on-set digital imaging software Livegrade Studio now seamlessly integrates with the FilmLight ecosystem, bringing together look-related production processes on set and in post-production.
A new dedicated grading mode in Livegrade Studio allows grading in FilmLight's color pipeline and the exchange of looks via FilmLight's proprietary file format BLG. Thus, FilmLight and Pomfort combine their respective expertise to offer customers a comprehensive solution for state-of-the-art color management across the whole production – from on-set grading to dailies creation and finishing.
"We are delighted that Livegrade 5.5's new support for BLG files provides a simple, elegant way for colorists and cinematographers to exchange and refine sophisticated looks," said Steve Chapman, Co-founder and Director at FilmLight. "Livegrade's ability to load and export BLG files allows for seamless integration with Daylight or Baselight, as the full grading stack can be be automatically reinstantiated by matching media metadata with the metadata stored within each BLG."
"The FilmLight Integration enables Livegrade Studio users to natively work in the FilmLight color pipeline, ensuring a consistent pipeline across the whole production," says Livegrade Product Manager, Wanja Nolte. "Furthermore, the BLG import/export allows roundtripping with FilmLight applications involved in dailies creation and finishing. It's a very powerful way to pass on look metadata as the BLG preserves the technical parameters as well as the creative decisions made on set."
FilmLight and Pomfort are thrilled to have created a bridge between on-set production and post by introducing the outlined integration.
Price and Availability
Livegrade Studio v5.5 is available immediately in the Pomfort Store. A yearly subscription license is priced at USD 1249 / EUR 1099; temporary project licenses start from USD 299 / EUR 249.
In addition, the Daylight software needs to be installed and activated via a free BLG Tools license which is available on the FilmLight webpage.
For more information, you can visits the respective product pages below…
Daylight and BLG Tools
http://www.filmlight.ltd.uk/products/blgtools/overview_bt.php
Livegrade Studio
https://pomfort.com/livegradestudio/