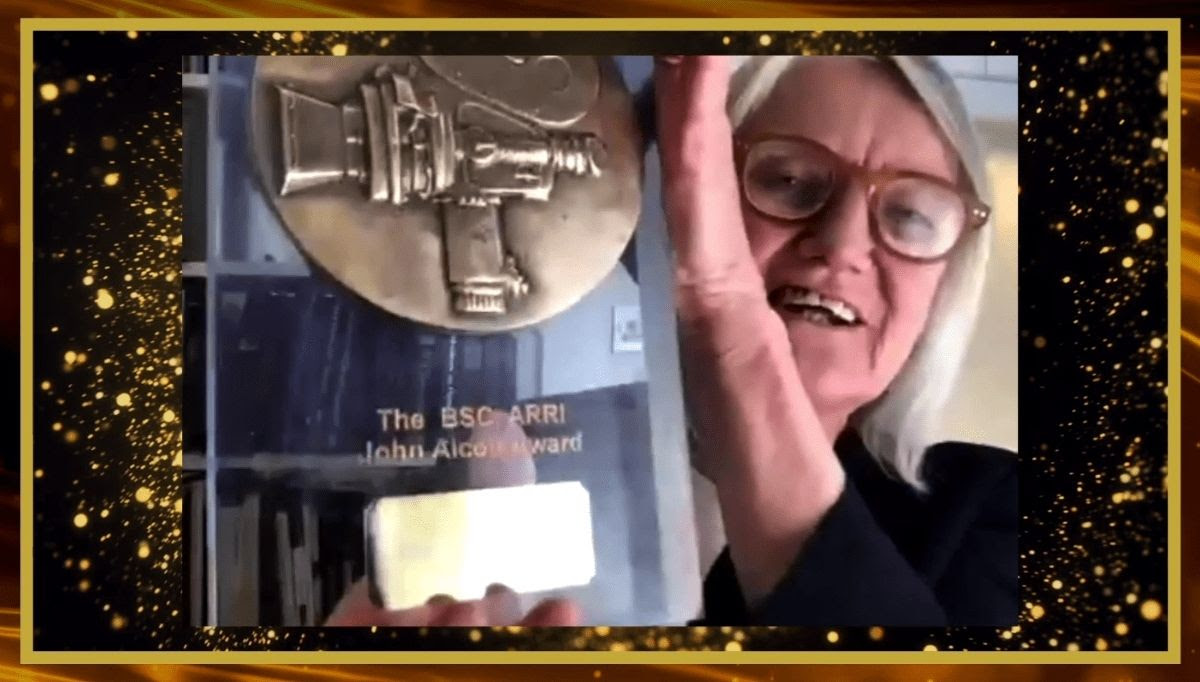 Filmmaking achievement was celebrated at the third BSC Awards ceremony last weekend. Despite being held virtually due to pandemic restrictions, the spotlight shone brightly on outstanding cinematography and camera operating throughout the last year, as well as acknowledging those who have contributed to the society either directly or, in the opinion of the BSC, to the wider industry.
There was one person who really, shall we say "caught our eye". We refer, of course, to former IMAGO Board member, friend and colleague, the remarkable Nina Kellgren BSC who was awarded the prestigious BSC John Alcott Memorial Award.
There could have been no finer choice. Nina works tirelessly across so many areas of expertise and her commitment to IMAGO was a joy to behold. While no longer part of the Board, that commitment sees her as Co-Chair with Elen Lotman ESC of the vitally important IMAGO Diversity & Inclusion Committee which has gone from strength to strength under their inspired leadership.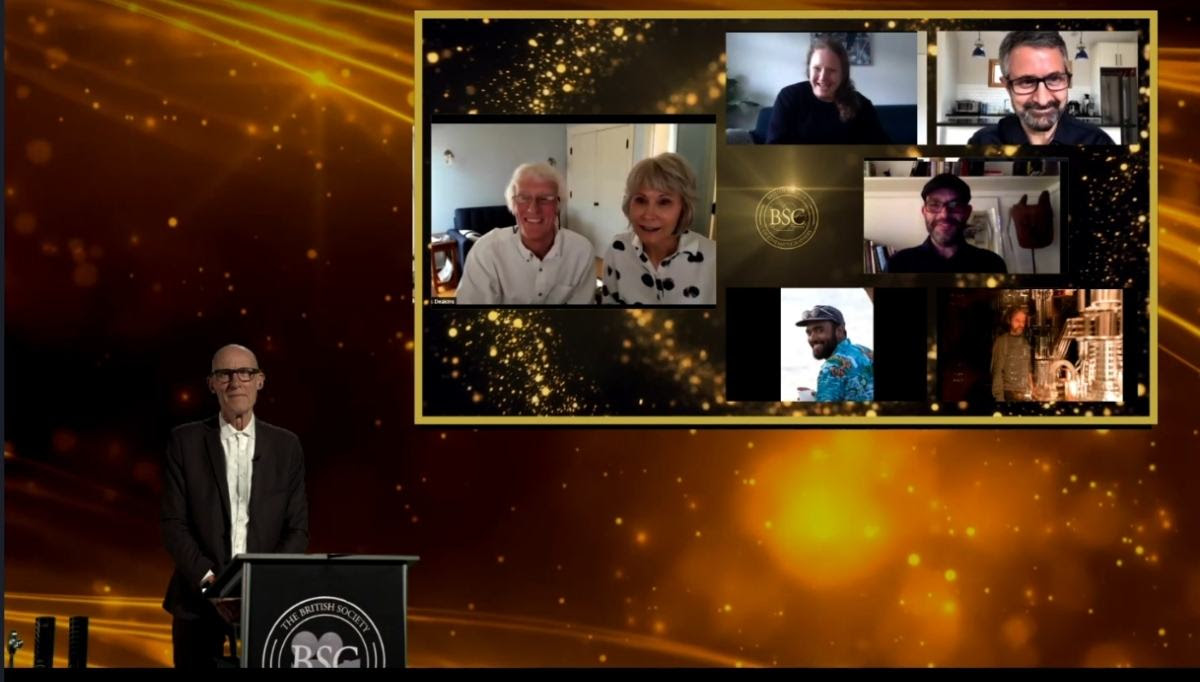 On behalf of the IMAGO Board, we congratulate Nina and thank her for the role she continues to play in our industry and the voice she shares with so many others in recognising the important topics of Diversity and Inclusion which remain close to her heart.
You can see all this year's winners listed here...
BSC Best Cinematography in a Theatrical Feature: Erik Messerschmidt ASC for Mank
BSC Best Cinematography in a TV Drama: Suzie Lavelle BSC ISC for Normal People (season 1, episode 1)
Operators Award for Feature Film: Maceo Bishop for Uncut Gems
Operators Award for TV Drama: Benjamin Treplin for Das Boot (series 2, episode 8)
BSC ARRI John Alcott Memorial Award: Nina Kellgren BSC
BSC Special Achievement Award: The Mark Milsome Foundation
Bert Easey Technical Award: Dedo Weigert
BSC Short Film Cinematography Award: Student winner – Tamas Apor Meder for Summer Shade. BSC Club winner: Dan Atherton for The Passenger