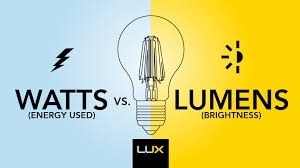 The Euro­pean Union (EU) is propos­ing a new set of reg­u­la­tions gov­ern­ing light­ing which, if passed as they cur­rent­ly stand, would dra­mat­i­cal­ly affect all of the equip­ment used for enter­tain­ment light­ing (includ­ing tung­sten, arc and LED fix­tures). These new reg­u­la­tions are intend­ed to start from 1 Sep­tem­ber 2020. If imple­ment­ed as writ­ten, the new rules would heav­i­ly impact all areas of enter­tain­ment light­ing and all who work in this field – light­ing cre­ators, light­ing users and light­ing manufacturers.
by Roger Simon­sz BSC
This sub­ject has been gath­er­ing momen­tum in the stage light­ing indus­try, and will there­fore also have an impact on the lights we use and I have seen very lit­tle about it in any­thing cin­e­matog­ra­phy relat­ed. Briefly, the EU is intro­duc­ing a new ener­gy effi­cien­cy grad­ing sys­tem that will make it impos­si­ble to sell any­thing below 80 lumens/watt in the EU. This means no more tung­sten lamps and also more recent LED devel­op­ments will also not meet this require­ment. Ever since the EU stopped the sale of tung­sten lamps there has been an exemp­tion for pro­fes­sion­al use, which is why we can still get pro­fes­sion­al tung­sten lamps, how­ev­er the new sys­tem no longer has this exemp­tion. The impact is, of course, great­est for the­atres and hire hous­es who have a big stock of the­atre type lights requir­ing lamps, which might well have to be replaced entire­ly (there is no actu­al LED replace­ment for the bulb so a new unit needs a light engine that is inte­gral to the fix­ture) , but it also means these types of lights will no longer be avail­able to us either. This means that thou­sands of fres­nels, pro­file spots, and oth­er units will just have to get junked.
Where­as we should all applaud any effort to become more ener­gy effi­cient and car­bon neu­tral, the poten­tial waste gen­er­at­ed by the removal of the pro­fes­sion­al exemp­tion could off­set any gains made in ener­gy. So far, no one is sug­gest­ing the EU drop its plans, just that the pro­fes­sion­al mar­ket retains its exemp­tion to give it time to bring it in line with the new tar­gets. Below are some fur­ther links with infor­ma­tion and how to get involved if you want your voice to be heard in the EU:
BBC arti­cle
http://www.bbc.co.uk/news/entertainment-arts-44003370
Asso­ci­a­tion of Light­ing Design­ers cam­paign
https://www.ald.org.uk/resources/savestagelighting
PLASA
http://www.plasa.org/technical/lighting-regs.asp
David Amphlett / Head of R & D Panalux / Lon­don
EU Ecode­sign reg­u­la­tions and the impact on DOPs and pro­duc­tion in the EU
https://cml.news/g/cml-lighting/topic/18229975
Fill out this form:
https://ec.europa.eu/eusurvey/runner/Ecodesign-EnergyLabelling-5-priority-product-groups