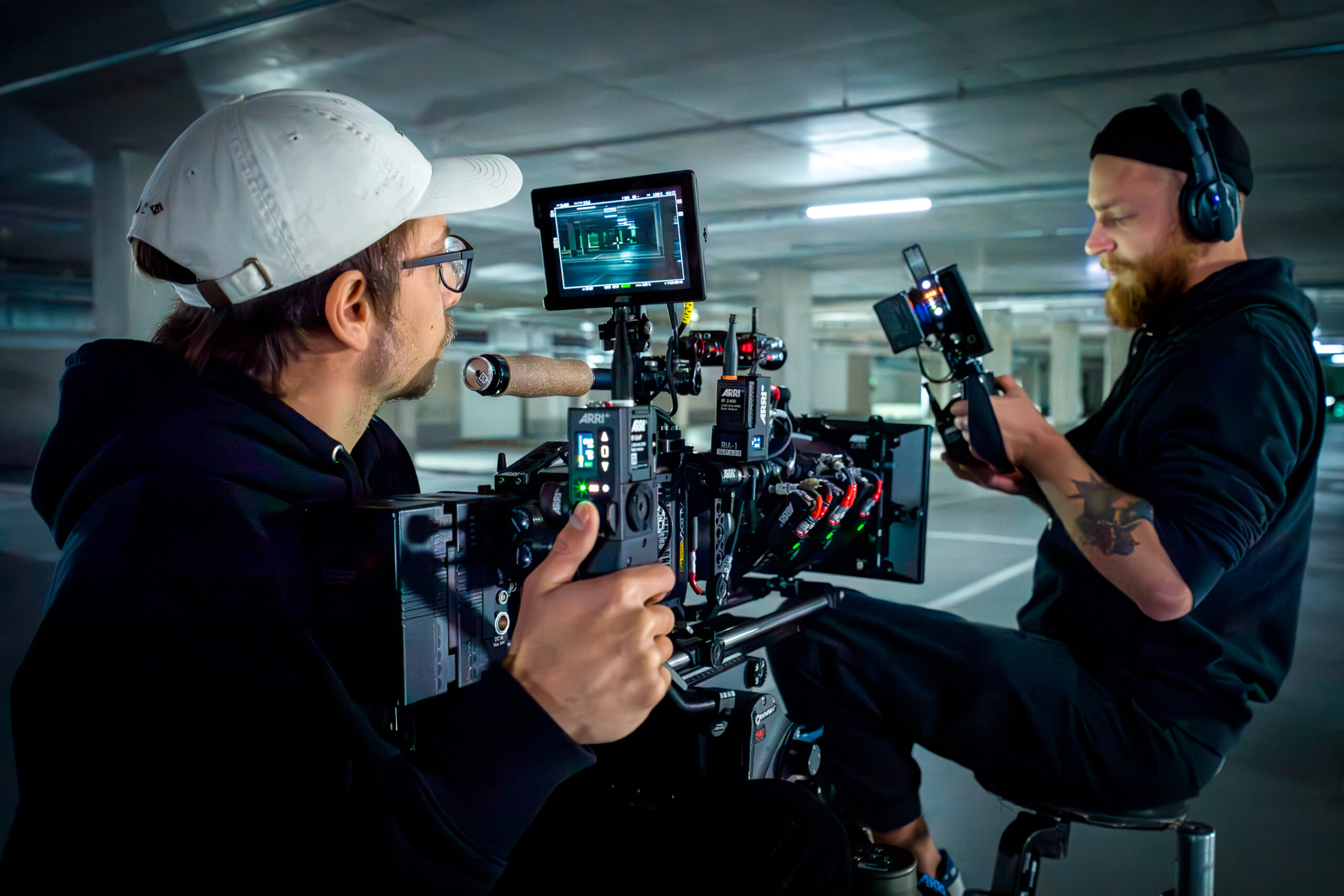 ARRI announces an excit­ing new con­trol option for its lat­est cam­eras: The CCM‑1 is a 7" onboard mon­i­tor that pro­vides full cam­era con­trol and menu access for the ALEXA 35 and ALEXA Mini LF. Open­ing up new cam­era con­fig­u­ra­tion pos­si­bil­i­ties, the CCM‑1 com­bines ARRI col­or accu­ra­cy and a bright dis­play with cus­tomiz­able con­trols and rugged build quality.
In response to requests from cam­era oper­a­tors who pre­fer to judge fram­ing and expo­sure with an onboard mon­i­tor rather than a viewfind­er, ARRI offers its new Cam­era Con­trol Mon­i­tor CCM‑1. Devel­oped col­lab­o­ra­tive­ly by ARRI and Small­HD, the CCM‑1 pro­vides an alter­na­tive con­trol, menu, and image inter­face to the MVF‑2 viewfind­er, which it can either replace entire­ly or work alongside.
The CCM‑1 dis­plays a bright, high-con­trast HD image on its 7" IPS LCD screen that is eas­i­ly view­able in day­light from a range of view­ing angles. Like the tried and trust­ed MVF‑2, it con­nects via the camera's VF con­nec­tor and pro­vides an image that faith­ful­ly con­veys the accu­ra­cy and sub­tle­ty of ARRI col­or man­age­ment. Sen­sor-lev­el mon­i­tor­ing func­tions make use of the sensor's full res­o­lu­tion, for exam­ple zoom­ing into the image for more accu­rate focus check­ing. The false col­or tool on the CCM‑1 is much more user-friend­ly than on stan­dard SDI-con­nect­ed mon­i­tors because it affects only the image from the cam­era, and not the sta­tus overlays.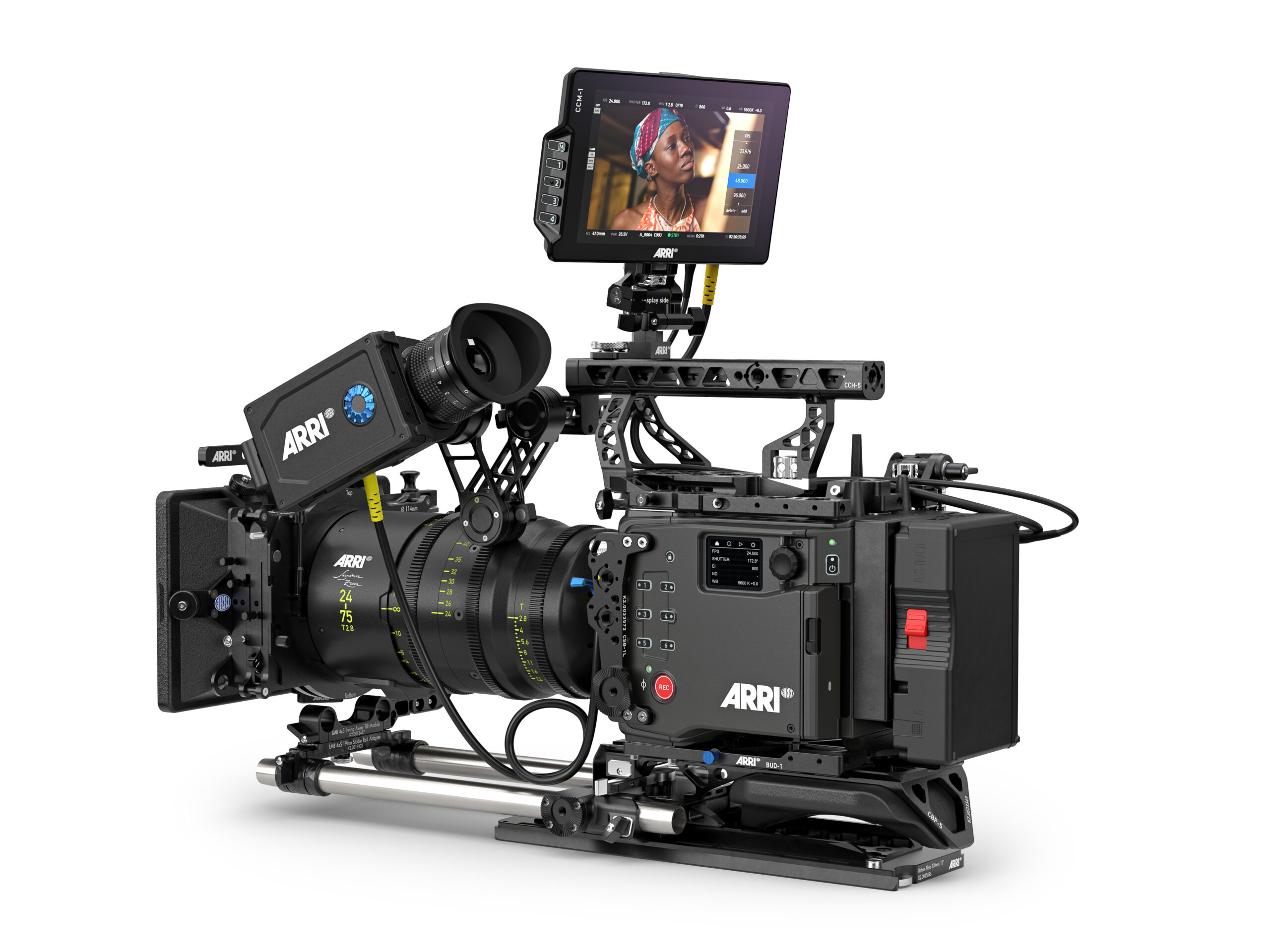 By using the camera's VF con­nec­tor, the CCM‑1 leaves both SDI out­puts free for oth­er uses. VF cables of up to 10 m in length are sup­port­ed, pro­vid­ing flex­i­bil­i­ty of oper­a­tion for tight spaces, cranes, dol­lies, and car rigs. The CCM‑1 can alter­na­tive­ly be con­nect­ed via SDI like a nor­mal onboard mon­i­tor, allow­ing appli­ca­tion of ALF‑2 and ALF‑4 look files, full access to the Small­HD toolset, and use with third-par­ty cam­eras. Mul­ti­ple oth­er con­nec­tion options facil­i­tate dif­fer­ent cam­era con­fig­u­ra­tions and use cases.
The flex­i­ble user inter­face of the CCM‑1 is per­fect­ly suit­ed to pro­fes­sion­al envi­ron­ments. All func­tions are adjustable via the touch­screen or via but­tons and a joy­stick that are posi­tioned on one side of the mon­i­tor and can be oper­at­ed with one hand, leav­ing the oth­er hand free. The pow­er and back but­tons have unique tac­tile indi­ca­tors that make them easy to find with­out look­ing, or with gloves on, while the ded­i­cat­ed menu but­ton pro­vides fast access to the famil­iar menu of the MVF‑2. Four user but­tons allow per­son­al­ized set­tings, and a lock slid­er dis­ables the touch­screen and all but­tons, pre­vent­ing acci­den­tal trig­ger­ing of functions.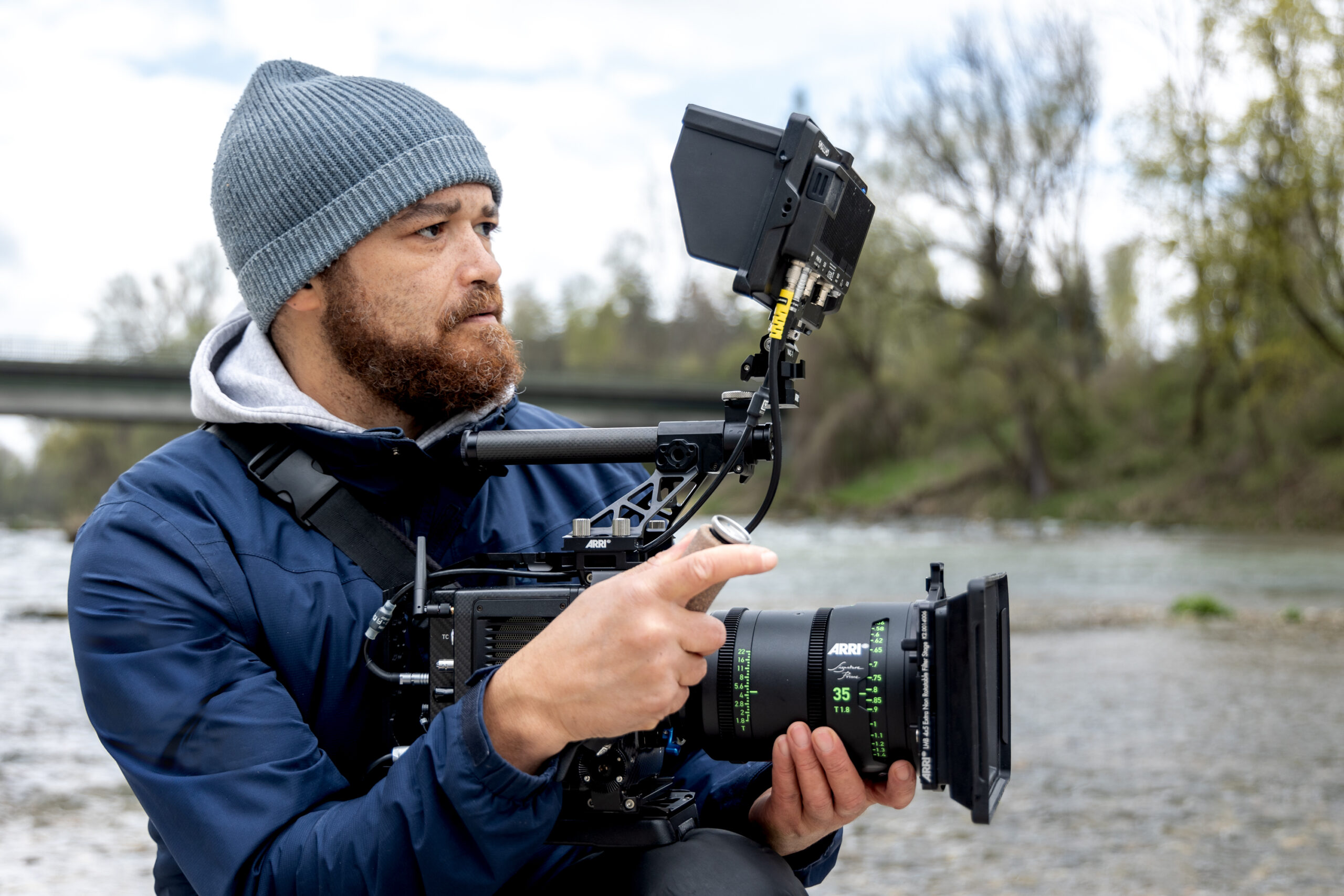 Inter­ac­tive sta­tus over­lays per­mit rapid adjust­ment of set­tings with­out inter­rupt­ing the live view, and a new play­back screen can be accessed through the menu or assigned to a user but­ton. The large clip list on the play­back screen includes meta­da­ta dis­play and remains vis­i­ble dur­ing play­back, improv­ing the user expe­ri­ence for small­er crews rely­ing on the CCM‑1 for review­ing takes. The spe­cial­ly designed home screen will be famil­iar to ARRI users, while the Small­HD PageOS user inter­face allows end­less cus­tomiza­tion of live view pages.
The CCM‑1 comes with an inno­v­a­tive sun hood that snaps onto the mon­i­tor like a pro­tec­tive case on a smart­phone, elim­i­nat­ing the need for Vel­cro or straps. With a scratch-resis­tant faux leather fin­ish, the sun hood's soft but rigid side and top flaps are held in place with mag­nets and can be fold­ed flat for easy stor­age and safe trans­porta­tion. Also includ­ed is the two-axis MAC‑1 mon­i­tor arm for rapid posi­tion­ing of the CCM‑1 with­out affect­ing the hori­zon rel­a­tive to the cam­era. The MAC‑1 fea­tures an adjustable fric­tion sys­tem for one-hand­ed repo­si­tion­ing and inserts for dif­fer­ent mount­ing standards.
Con­struct­ed from alu­minum, the CCM‑1 is durable, weath­er-sealed, and tem­per­a­ture-resis­tant, embody­ing ARRI's rep­u­ta­tion for rugged, set-ready equip­ment. Var­i­ous mechan­i­cal inter­faces using the new ARRI Pin-Lock stan­dard allow flex­i­ble mount­ing options.
The CCM‑1 is avail­able to order now and will be sup­port­ed in the upcom­ing ALEXA 35 SUP 1.2 and ALEXA Mini LF SUP 7.3 soft­ware update packages.
For more infor­ma­tion on the CCM‑1, please vis­it https://www.arri.com/ccm‑1.