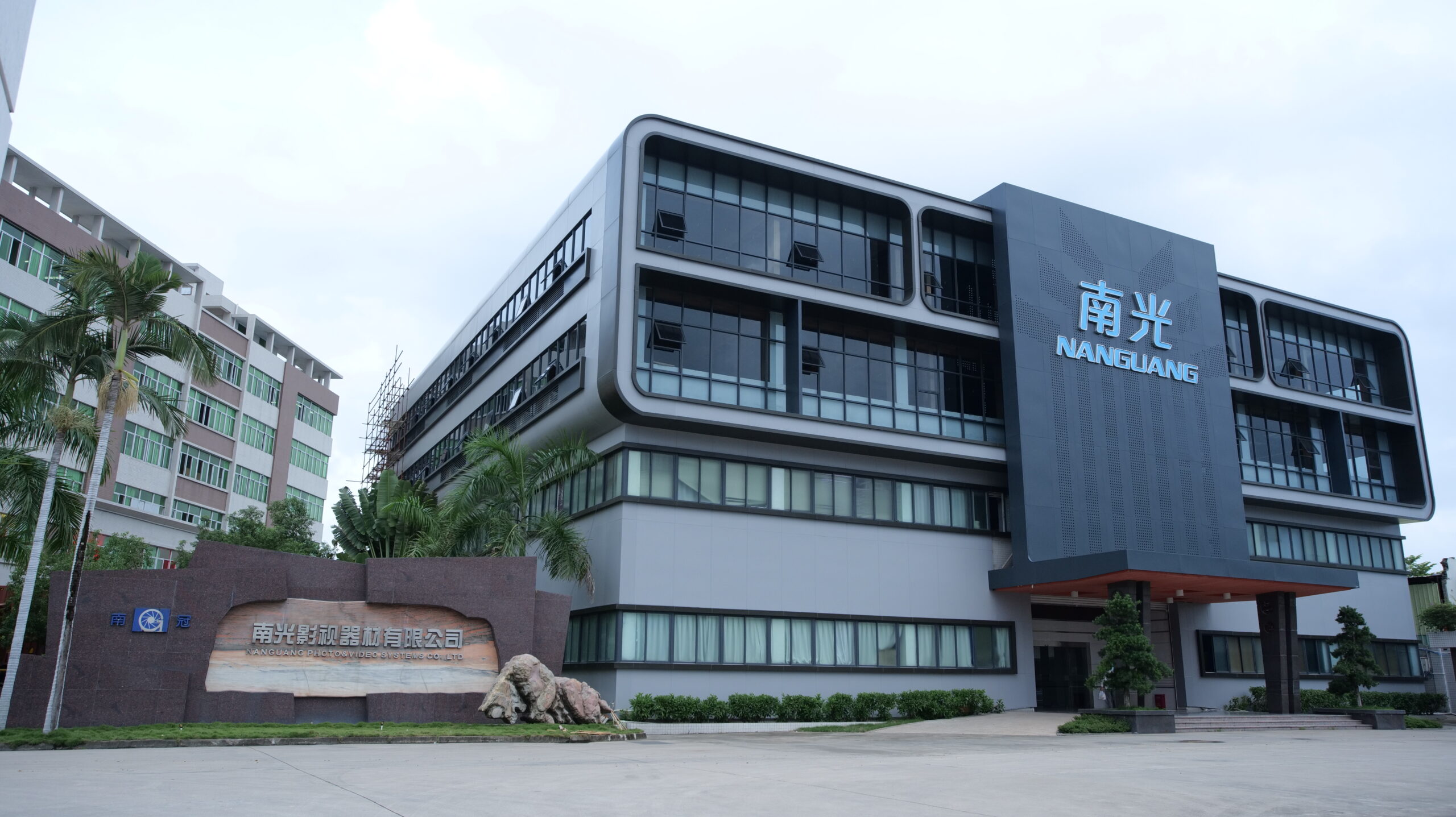 LED light­ing spe­cial­ist brands, Nan­lux, Nan­lite and Nan­link, are proud to be cel­e­brat­ing 30 years in the design and man­u­fac­ture of pro­fes­sion­al light­ing equip­ment and tech­nol­o­gy for the film, tele­vi­sion and pho­to­graph­ic industries.
Estab­lished in 1992, as Nan­Guang Pho­to and Video Sys­tems, by Lin BiGuang, the com­pa­ny fast estab­lished itself as an inno­va­tor in the design and fab­ri­ca­tion of tech­no­log­i­cal­ly advanced LED sys­tems. As the busi­ness evolved, the intro­duc­tion of new brands, such as Nan­lux and Nan­lite, saw the com­pa­ny gain recog­ni­tion as a mar­ket-lead­ing force in the devel­op­ment of a high­ly effec­tive, high­ly respect­ed range of products.
Speak­ing about the land­mark anniver­sary, Man­ag­ing Direc­tor Nan­cy Zheng says, "We are extreme­ly proud of our company's his­to­ry. Since the very begin­ning, our team has worked hard to build what has become an inter­na­tion­al­ly recog­nised brand. As we cel­e­brate our 30th anniver­sary, we are delight­ed to share our achieve­ments with the cus­tomers and users around the world, whose tal­ents and cre­ativ­i­ty have con­tributed so much to the success".
From mod­est begin­nings, the busi­ness has grown to encom­pass a num­ber of inter­na­tion­al bases, backed by an exten­sive dis­trib­u­tor net­work, with rep­re­sen­ta­tives in all major mar­kets. Today, the com­pa­ny employs over 900 staff, at a state-of-the-art design and man­u­fac­tur­ing facil­i­ty, and turns out more than one mil­lion prod­ucts per year. The Nan­lux and Nan­lite brands have estab­lished them­selves as lead­ers in the field of LED inno­va­tion, with a diverse range of light­ing fix­tures and acces­sories now sold in over 85 countries.
Nan­cy con­tin­ues, "Over the past three decades we have worked togeth­er, to cre­ate a brand which can com­pete on a world stage. We are delight­ed to have formed a glob­al fam­i­ly, where we are able to, lis­ten, under­stand and share ideas, as we devel­op prod­ucts which direct­ly sup­port the cre­ativ­i­ty of our customers".
This com­mit­ment to under­stand­ing cus­tomer needs has allowed the com­pa­ny to devel­op an award-win­ning prod­uct range, which has gained a num­ber of inter­na­tion­al acco­lades for 'best lighting'.
Mac Group, Pres­i­dent Jan Led­er­man says, "To our won­der­ful extend­ed fam­i­ly at Nan­Guang Photo&Video Sys­tems: Con­grat­u­la­tions on 30 years in busi­ness. We have had many won­der­ful part­ners through our 34 years in busi­ness, but there is some­thing tru­ly spe­cial about our rela­tion­ship with you. It is one thing that we respect the qual­i­ty and thought­ful­ness of your excep­tion­al prod­ucts and the atten­tive­ness of the cus­tomer care you pro­vide, but on top of that, you are incred­i­ble peo­ple and we are hon­ored to be your part­ner and wish you all the con­tin­ued suc­cess in the world. You tru­ly deserve it".
Focus Nordic AB, Prod­uct Man­ag­er Odd Bergstø also says, "We are hon­oured and proud to be part­ners with Nan­guang. We are in con­stant pur­suit of bet­ter­ing our knowl­edge. Nan­guang has been a great help for Focus Nordic in achiev­ing this. We thank Nan­guang for their sup­port over the years – Hap­py anniversary".
Among the prod­uct releas­es, cre­at­ed by the company's in-house tech­ni­cal team to coin­cide with the 30th anniver­sary, are the new Pavo Tube II 15X, 30X and 60X fix­tures – a range of high­ly ver­sa­tile, fea­ture packed RGBWW LED tube lights with stu­dio qual­i­ty out­put. The Pavo Tubes join the recent­ly launched Evoke 1200, a super flex­i­ble fix­ture which deliv­ers stun­ning lev­els of illu­mi­na­tion, whether used as a pow­er­ful Fres­nel, con­trol­lable spot­light, or a nat­ur­al feel­ing soft source. Avail­able in both 5600K and Tung­sten 3200K vari­ants, the Evoke, out-per­forms almost any com­pa­ra­ble luminaire.
Both the Evoke and the Pavo Tube II line up along­side the company's huge­ly suc­cess­ful Dyno Series of high out­put, yet beau­ti­ful­ly soft, pan­el lights. Released just over a year ago, the Dyno Series has already estab­lished itself as a glob­al suc­cess, both in the stu­dio and on location.
As part of the company's 30th anniver­sary cel­e­bra­tions, rep­re­sen­ta­tives will be 'tour­ing' the prod­uct range, attend­ing key indus­try events across the globe, includ­ing the British Soci­ety of Cin­e­matog­ra­phers Expo in Lon­don, Show­biz Expo in Los Ange­les, IBC in Ams­ter­dam and NAB in Las Vegas.
Nan­cy con­cludes, "Our first thir­ty years have, of course been impor­tant, but we now look to the future and tech­no­log­i­cal advance­ments and excit­ing new prod­ucts, which we will be shar­ing very soon. How­ev­er, it's our peo­ple and our cus­tomers who remain at the fore­front of every­thing we do – I am immense­ly grate­ful for the sup­port over the past three decades and am very much look­ing for­ward to our future together".
You can now find out more about Nan­lux, Nan­lite and Nan­link by click­ing here: www.nanguang.cn