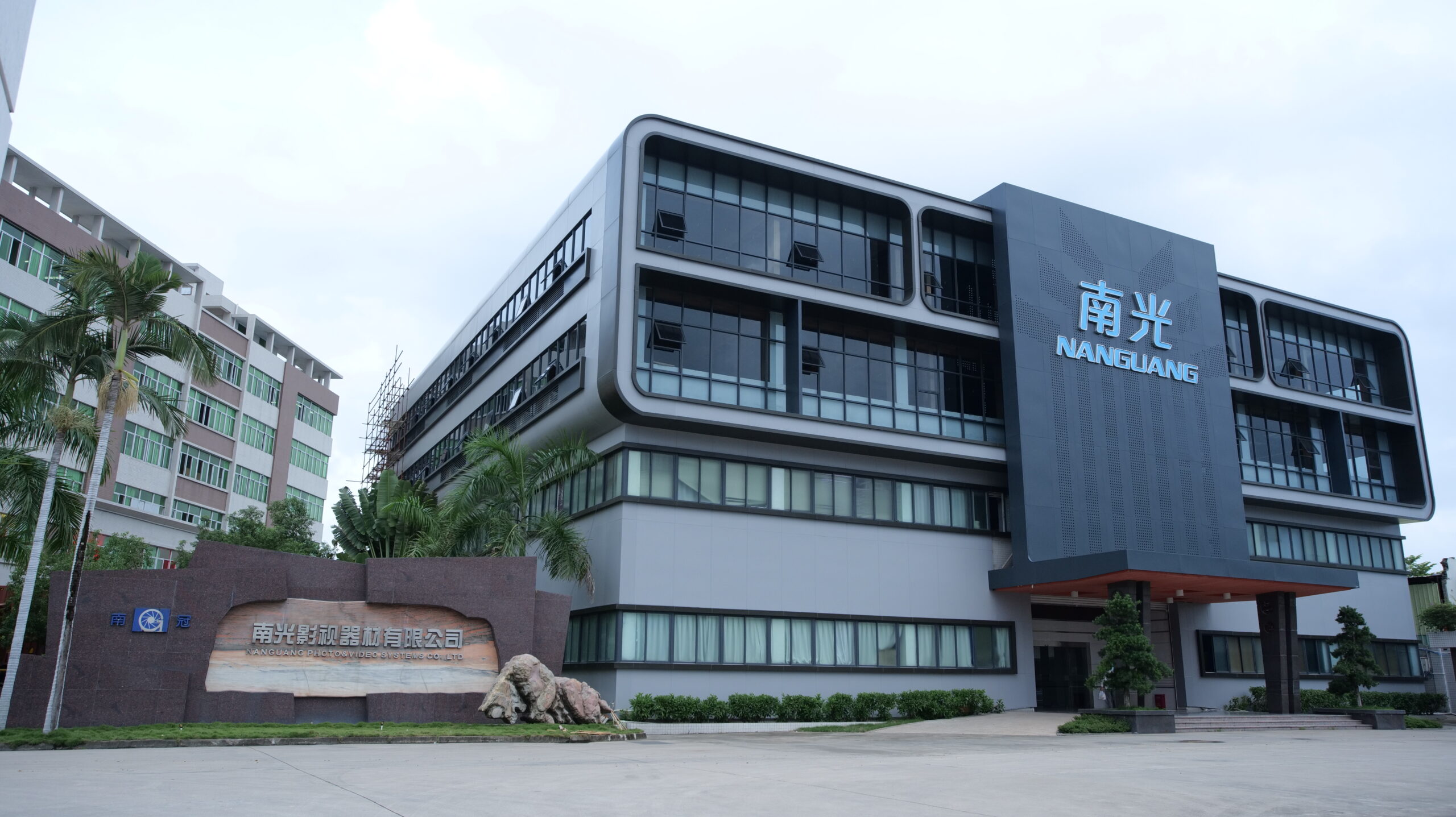 LED lighting specialist brands, Nanlux, Nanlite and Nanlink, are proud to be celebrating 30 years in the design and manufacture of professional lighting equipment and technology for the film, television and photographic industries.
Established in 1992, as NanGuang Photo and Video Systems, by Lin BiGuang, the company fast established itself as an innovator in the design and fabrication of technologically advanced LED systems. As the business evolved, the introduction of new brands, such as Nanlux and Nanlite, saw the company gain recognition as a market-leading force in the development of a highly effective, highly respected range of products.
Speaking about the landmark anniversary, Managing Director Nancy Zheng says, "We are extremely proud of our company's history. Since the very beginning, our team has worked hard to build what has become an internationally recognised brand. As we celebrate our 30th anniversary, we are delighted to share our achievements with the customers and users around the world, whose talents and creativity have contributed so much to the success".
From modest beginnings, the business has grown to encompass a number of international bases, backed by an extensive distributor network, with representatives in all major markets. Today, the company employs over 900 staff, at a state-of-the-art design and manufacturing facility, and turns out more than one million products per year. The Nanlux and Nanlite brands have established themselves as leaders in the field of LED innovation, with a diverse range of lighting fixtures and accessories now sold in over 85 countries.
Nancy continues, "Over the past three decades we have worked together, to create a brand which can compete on a world stage. We are delighted to have formed a global family, where we are able to, listen, understand and share ideas, as we develop products which directly support the creativity of our customers".
This commitment to understanding customer needs has allowed the company to develop an award-winning product range, which has gained a number of international accolades for 'best lighting'.
Mac Group, President Jan Lederman says, "To our wonderful extended family at NanGuang Photo&Video Systems: Congratulations on 30 years in business. We have had many wonderful partners through our 34 years in business, but there is something truly special about our relationship with you. It is one thing that we respect the quality and thoughtfulness of your exceptional products and the attentiveness of the customer care you provide, but on top of that, you are incredible people and we are honored to be your partner and wish you all the continued success in the world. You truly deserve it".
Focus Nordic AB, Product Manager Odd Bergstø also says, "We are honoured and proud to be partners with Nanguang. We are in constant pursuit of bettering our knowledge. Nanguang has been a great help for Focus Nordic in achieving this. We thank Nanguang for their support over the years – Happy anniversary".
Among the product releases, created by the company's in-house technical team to coincide with the 30th anniversary, are the new Pavo Tube II 15X, 30X and 60X fixtures – a range of highly versatile, feature packed RGBWW LED tube lights with studio quality output. The Pavo Tubes join the recently launched Evoke 1200, a super flexible fixture which delivers stunning levels of illumination, whether used as a powerful Fresnel, controllable spotlight, or a natural feeling soft source. Available in both 5600K and Tungsten 3200K variants, the Evoke, out-performs almost any comparable luminaire.
Both the Evoke and the Pavo Tube II line up alongside the company's hugely successful Dyno Series of high output, yet beautifully soft, panel lights. Released just over a year ago, the Dyno Series has already established itself as a global success, both in the studio and on location.
As part of the company's 30th anniversary celebrations, representatives will be 'touring' the product range, attending key industry events across the globe, including the British Society of Cinematographers Expo in London, Showbiz Expo in Los Angeles, IBC in Amsterdam and NAB in Las Vegas.
Nancy concludes, "Our first thirty years have, of course been important, but we now look to the future and technological advancements and exciting new products, which we will be sharing very soon. However, it's our people and our customers who remain at the forefront of everything we do – I am immensely grateful for the support over the past three decades and am very much looking forward to our future together".
You can now find out more about  Nanlux, Nanlite and Nanlink by clicking here: www.nanguang.cn