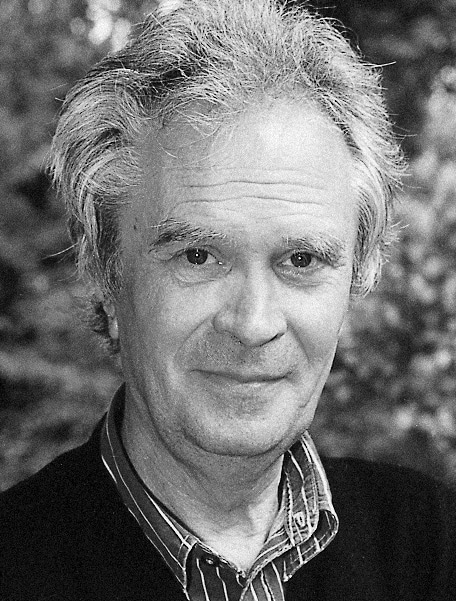 June 22, 1932 Eltville – December 26, 2020 Graefelfing
Our wonderful colleague Franz Rath BVK passed away on Dec. 26, 2020, as we had to learn from his family to our great regret. Franz Rath was one of the most important Directors of Photography in Germany, who's cinematography defined numerous films of great artistic and historical value. He has helped shaping German film history and the BVK – German Society of Cinematographers for decades. Always loyal to his artistic partners, he was not only able to motivate his crew and all those involved on set with personal modesty and integrity as DoP, but also to guarantee their well-being and fair treatment. Professional and human solidarity shaped Franz Rath's working style. He was politically wide awake and allowed himself several times to reject films that did not correspond to his humanistic and social character. His work is evidence of this. The uncritical shallow mainstream was not to his preferences.
Born in Eltville, close to the river Rhine, Franz Rath grew up there and in Wiesbaden. He started in the industry – after his first steps in the film printing plant – in Wiesbaden-Biebrich in the early 1950s. As a demonstrator at the voluntary self-control administration in Biebrich Castle, Franz often received visits from a student from his high school, Volker Schlöndorff, who came into the projection room to secretly watch films. Franz became assistant to the cultural filmmaker Curt Oertel, who ran a film production in the castle. As early as 1954 he was able to take part in the film "From Wigwam to Skyscraper" in the US, where he met Ludwig Mies van der Rohe and other great architects. Painting, art and architecture – and the people behind – have fascinated and inspired Franz Rath all his lifetime.
Franz Rath's first work for the cinema was "Der Junge Törless" in 1965/66. A long collaboration with Volker Schlöndorff began with this film. Franz Rath was awarded the Federal Film Prize for the second joint film "Mord und Totschlag". In 1969 he received the German Industrial Film Prize for "Attempts that never end". In 1977 he started working closely with Margarethe von Trotta on "The Second Awakening of Christa Klages". Eight other feature films directed by M. von Trotta followed, including "Die Bleierne Zeit" (1981), "Rosa Luxemburg" (1985), "The Promise" (German Camera Prize 1996) and "Rosenstrasse" (2003). In addition, Franz Rath worked as DoP for numerous television productions such as "Tatort", "The Bertinis", "Hotel Mama", "Dark Days" and the four-part series "Anniversaries". Franz Rath has also worked with many other well-known directors, including Mike Roemer, Josef Sargent, Kurt Gloor, Franz Peter Wirth and Egon Monk. In 2003 he was awarded the Honorary Prize of the German Camera Prize and was elected an Honorary Member by the members of the BVK. In 2010 he received the International IMAGO Award from the European Federation of Cinematographers. Franz was also highly regarded as a DoP abroad. He was often active in film juries – for example at the International Festival of the Art of Cinematography CAMERIMAGE in Poland.
The BVK is grateful to its former long term Board Member and Honorary Member Franz Rath. Our condolences go to his wife, the two daughters and their families – and all those who were close to Franz and who adored him. He was a role model in life and work for everyone who knew him, was allowed to learn from him and have worked with him. We will miss our colleague Franz Rath BVK and keep his memory alive. He was not only an internationally recognized DoP and master of light for cinema and television, but also a noble, committed and friendly colleague. His upright character and his humour will remain in fond memories and comfort us.
The German Society of Cinematographers (BVK)