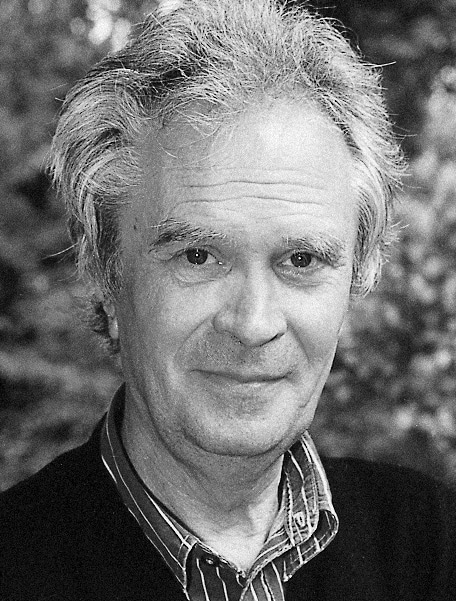 June 22, 1932 Eltville – Decem­ber 26, 2020 Graefelfing
Our won­der­ful col­league Franz Rath BVK passed away on Dec. 26, 2020, as we had to learn from his fam­i­ly to our great regret. Franz Rath was one of the most impor­tant Direc­tors of Pho­tog­ra­phy in Ger­many, who's cin­e­matog­ra­phy defined numer­ous films of great artis­tic and his­tor­i­cal val­ue. He has helped shap­ing Ger­man film his­to­ry and the BVK – Ger­man Soci­ety of Cin­e­matog­ra­phers for decades. Always loy­al to his artis­tic part­ners, he was not only able to moti­vate his crew and all those involved on set with per­son­al mod­esty and integri­ty as DoP, but also to guar­an­tee their well-being and fair treat­ment. Pro­fes­sion­al and human sol­i­dar­i­ty shaped Franz Rath's work­ing style. He was polit­i­cal­ly wide awake and allowed him­self sev­er­al times to reject films that did not cor­re­spond to his human­is­tic and social char­ac­ter. His work is evi­dence of this. The uncrit­i­cal shal­low main­stream was not to his preferences.
Born in Eltville, close to the riv­er Rhine, Franz Rath grew up there and in Wies­baden. He start­ed in the indus­try – after his first steps in the film print­ing plant – in Wies­baden-Biebrich in the ear­ly 1950s. As a demon­stra­tor at the vol­un­tary self-con­trol admin­is­tra­tion in Biebrich Cas­tle, Franz often received vis­its from a stu­dent from his high school, Volk­er Schlön­dorff, who came into the pro­jec­tion room to secret­ly watch films. Franz became assis­tant to the cul­tur­al film­mak­er Curt Oer­tel, who ran a film pro­duc­tion in the cas­tle. As ear­ly as 1954 he was able to take part in the film "From Wig­wam to Sky­scraper" in the US, where he met Lud­wig Mies van der Rohe and oth­er great archi­tects. Paint­ing, art and archi­tec­ture – and the peo­ple behind – have fas­ci­nat­ed and inspired Franz Rath all his lifetime.
Franz Rath's first work for the cin­e­ma was "Der Junge Tör­less" in 1965⁄66. A long col­lab­o­ra­tion with Volk­er Schlön­dorff began with this film. Franz Rath was award­ed the Fed­er­al Film Prize for the sec­ond joint film "Mord und Totschlag". In 1969 he received the Ger­man Indus­tri­al Film Prize for "Attempts that nev­er end". In 1977 he start­ed work­ing close­ly with Mar­garethe von Trot­ta on "The Sec­ond Awak­en­ing of Christa Klages". Eight oth­er fea­ture films direct­ed by M. von Trot­ta fol­lowed, includ­ing "Die Bleierne Zeit" (1981), "Rosa Lux­em­burg" (1985), "The Promise" (Ger­man Cam­era Prize 1996) and "Rosen­strasse" (2003). In addi­tion, Franz Rath worked as DoP for numer­ous tele­vi­sion pro­duc­tions such as "Tatort", "The Berti­nis", "Hotel Mama", "Dark Days" and the four-part series "Anniver­saries". Franz Rath has also worked with many oth­er well-known direc­tors, includ­ing Mike Roe­mer, Josef Sar­gent, Kurt Gloor, Franz Peter Wirth and Egon Monk. In 2003 he was award­ed the Hon­orary Prize of the Ger­man Cam­era Prize and was elect­ed an Hon­orary Mem­ber by the mem­bers of the BVK. In 2010 he received the Inter­na­tion­al IMAGO Award from the Euro­pean Fed­er­a­tion of Cin­e­matog­ra­phers. Franz was also high­ly regard­ed as a DoP abroad. He was often active in film juries – for exam­ple at the Inter­na­tion­al Fes­ti­val of the Art of Cin­e­matog­ra­phy CAMERIMAGE in Poland.
The BVK is grate­ful to its for­mer long term Board Mem­ber and Hon­orary Mem­ber Franz Rath. Our con­do­lences go to his wife, the two daugh­ters and their fam­i­lies – and all those who were close to Franz and who adored him. He was a role mod­el in life and work for every­one who knew him, was allowed to learn from him and have worked with him. We will miss our col­league Franz Rath BVK and keep his mem­o­ry alive. He was not only an inter­na­tion­al­ly rec­og­nized DoP and mas­ter of light for cin­e­ma and tele­vi­sion, but also a noble, com­mit­ted and friend­ly col­league. His upright char­ac­ter and his humour will remain in fond mem­o­ries and com­fort us.
The Ger­man Soci­ety of Cin­e­matog­ra­phers (BVK)