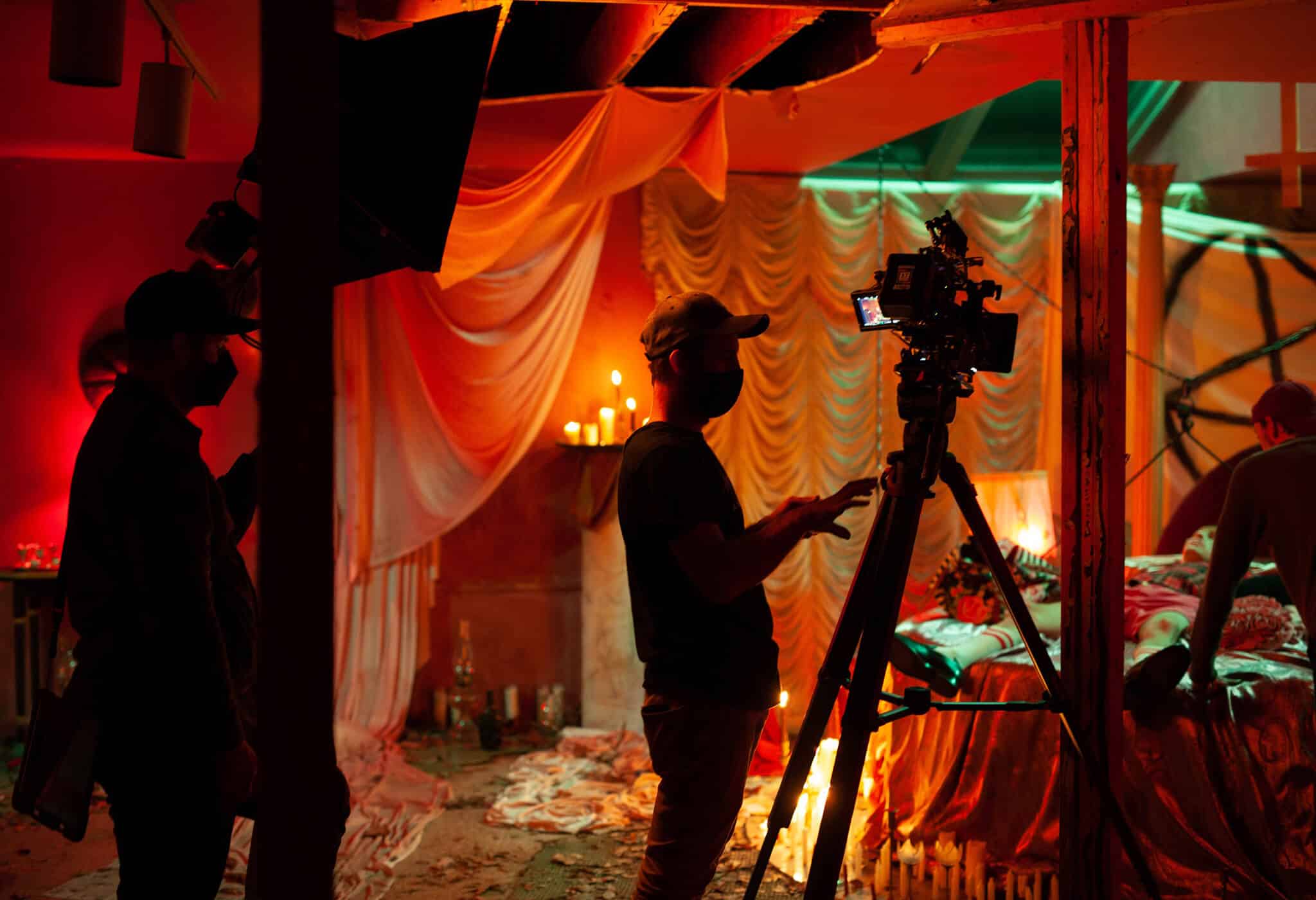 Behind the scenes on Mean Spirited
Jeff Ryan is an actor, writer and director who recently exercised all three disciplines for a new feature film called Mean Spirited. "I play Bryce Levy", Jeff explains, "a famous actor who's constantly butting heads with his estranged vlogging friend. The basic plot is that they go away to this big house in the Poconos mountains and things go awry from there."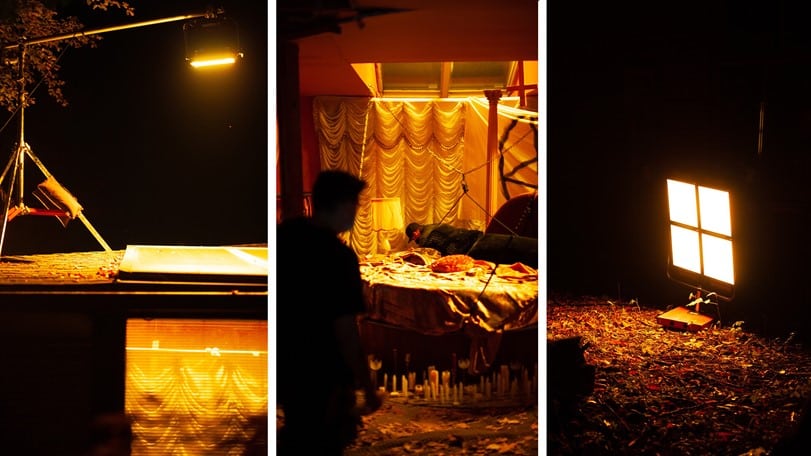 'Going awry' meant everything from demonic possession, and crosses spinning, to thunder and lighting. Litepanels Geminis would bring all their FX programs to bear on these scenes as well as carefully matched RGB colors to carry the mood.
"The whole goal of this movie was to ask ourselves questions cinematically. It's kind of a satire on Vlogging: how do you make a cinematic film in the style of a Vlog. Everything in every scene in this movie has been an enormous challenge because it's a bunch of long one-takes but they're all very controlled."
Lighting design for the house
The production rented a mansion in the Poconos and proceeded to 'dress' the huge interior space for the movie. While a feature film would normally have a truck full of lights to attempt a lighting design for such large spaces, Mean Spirited were carrying 15 Litepanels Gemini Hard and Soft panels and some Quasar Science tubes. But as it turned out, the lights were more than enough.
Jeff describes how they managed the lighting, "The house interior was our main set and had to be filled with light as we couldn't have an empty feel to it. We found a way to use practicals as much as possible, adding the Gemini 1×1 Hards in a quad array as our key source. We then would fill in with individual 1×1 soft and hard panels from there".
You can read the full story and get further behind the scenes insight by clicking here.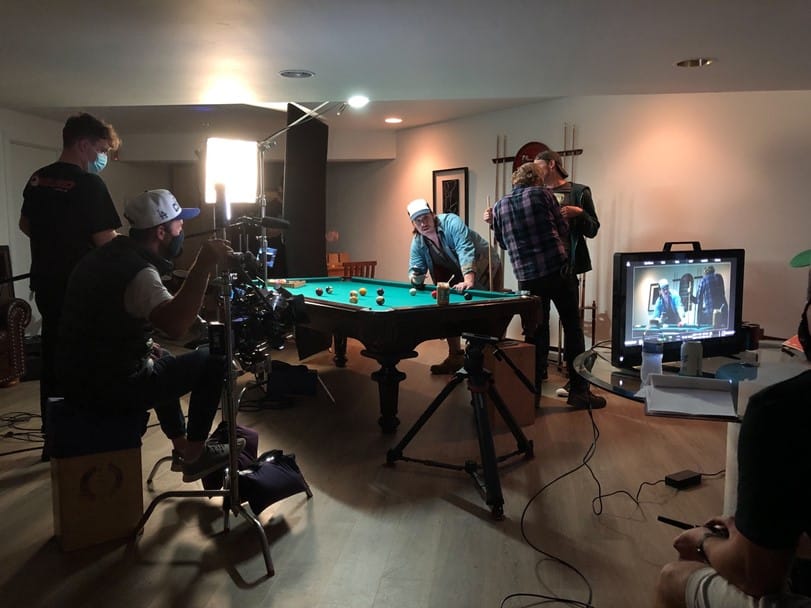 "As soon as my DP and my gaffer started using them, they were just blown away by the power, especially the 1×1 Hard."
Jeff Ryan, Director, Writer & Actor