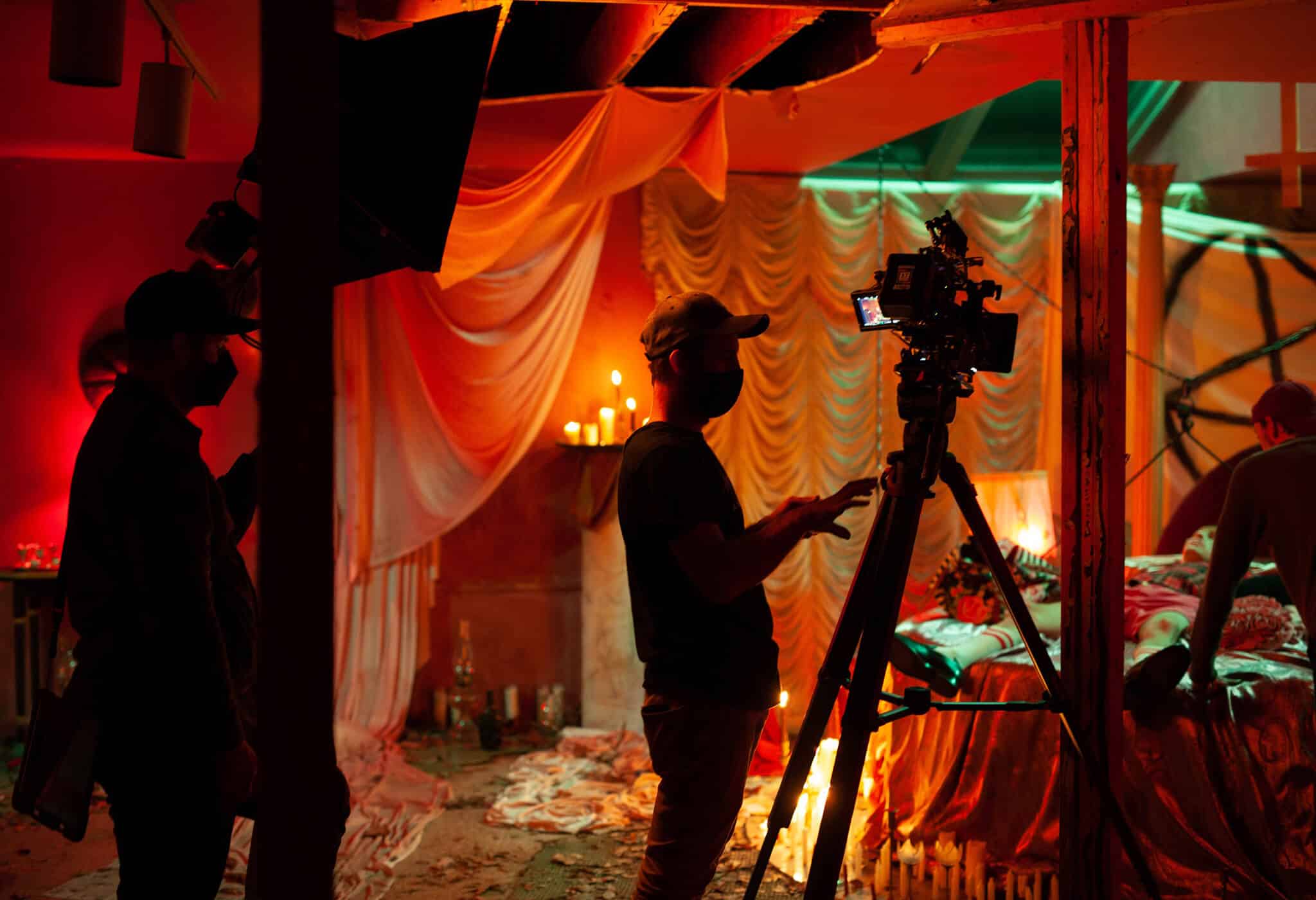 Behind the scenes on Mean Spirited
Jeff Ryan is an actor, writer and direc­tor who recent­ly exer­cised all three dis­ci­plines for a new fea­ture film called Mean Spir­it­ed. "I play Bryce Levy", Jeff explains, "a famous actor who's con­stant­ly butting heads with his estranged vlog­ging friend. The basic plot is that they go away to this big house in the Poconos moun­tains and things go awry from there."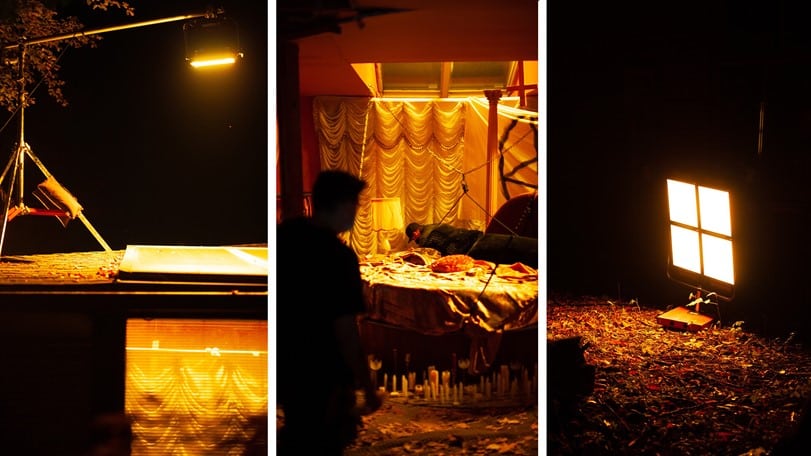 'Going awry' meant every­thing from demon­ic pos­ses­sion, and cross­es spin­ning, to thun­der and light­ing. Litepan­els Gem­in­is would bring all their FX pro­grams to bear on these scenes as well as care­ful­ly matched RGB col­ors to car­ry the mood.
"The whole goal of this movie was to ask our­selves ques­tions cin­e­mat­i­cal­ly. It's kind of a satire on Vlog­ging: how do you make a cin­e­mat­ic film in the style of a Vlog. Every­thing in every scene in this movie has been an enor­mous chal­lenge because it's a bunch of long one-takes but they're all very controlled."
Light­ing design for the house
The pro­duc­tion rent­ed a man­sion in the Poconos and pro­ceed­ed to 'dress' the huge inte­ri­or space for the movie. While a fea­ture film would nor­mal­ly have a truck full of lights to attempt a light­ing design for such large spaces, Mean Spir­it­ed were car­ry­ing 15 Litepan­els Gem­i­ni Hard and Soft pan­els and some Quasar Sci­ence tubes. But as it turned out, the lights were more than enough.
Jeff describes how they man­aged the light­ing, "The house inte­ri­or was our main set and had to be filled with light as we couldn't have an emp­ty feel to it. We found a way to use prac­ti­cals as much as pos­si­ble, adding the Gem­i­ni 1×1 Hards in a quad array as our key source. We then would fill in with indi­vid­ual 1×1 soft and hard pan­els from there".
You can read the full sto­ry and get fur­ther behind the scenes insight by click­ing here.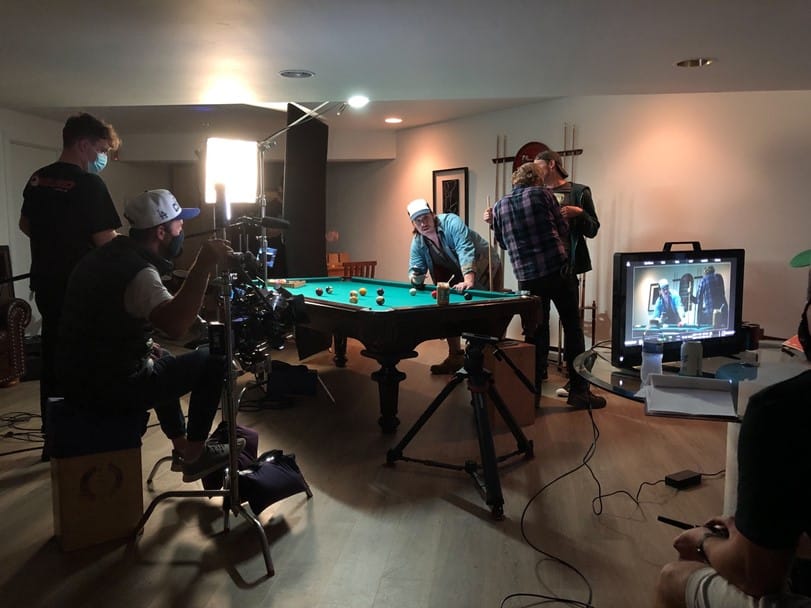 "As soon as my DP and my gaffer start­ed using them, they were just blown away by the pow­er, espe­cial­ly the 1×1 Hard."
Jeff Ryan, Direc­tor, Writer & Actor