Sony and the IMAGO Tech­ni­cal Com­mit­tee are pleased to announce that, after sev­er­al meet­ings at IBC exhi­bi­tions, one of the requests from the cin­e­matog­ra­phers, DITs and col­orists com­mu­ni­ty gath­ered by the Tech­ni­cal Com­mit­tee (ITC) in its lat­est sur­vey has been ful­filled by Sony's Japan­ese engineers.
Indeed, after the analy­sis of the "Request to Man­u­fac­tur­ers" sur­vey launched near­ly two years ago by the ITC, access to tex­ture and espe­cial­ly sharp­ness para­me­ters appeared to many pro­fes­sion­als as a real need to mas­ter the artis­tic process.
We are, there­fore, extreme­ly pleased to inform the com­mu­ni­ty that con­trol of sharp­ness for X‑OCN and RAW mate­ri­als is now avail­able in the new ver­sion 3.5 of the Sony RAW viewer*…
https://www.sonycreativesoftware.com/en/download/rawviewer
The sharp­ness range is ‑300 to 500, and the default val­ue is 0. For all cin­e­matog­ra­phers who want to use the F65, F55, F5 and VENICE cam­eras with high con­trast lens­es but avoid­ing a clin­i­cal or over­ly sharp appear­ance, as well as for col­orists or post-pro­duc­tion super­vi­sors, access to this set­ting is a great improve­ment for dra­matur­gy and the ease of spe­cial effects.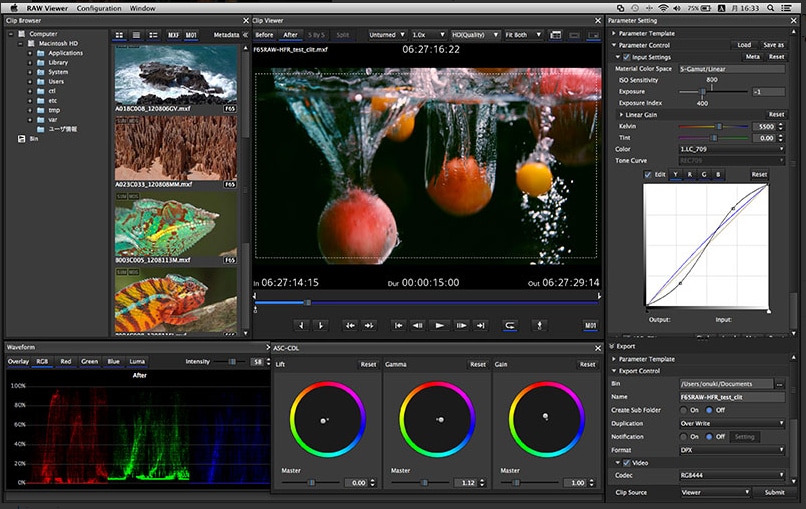 The ITC would like to thank all the Japan­ese engi­neers involved in this research and our cor­re­spon­dents – Sebas­t­ian Leske, Euro­pean Prod­uct Man­ag­er News & Cin­e­matog­ra­phy, Fabi­en Pisano, Sales Head South Europe and Richard Lewis, Chief Engi­neer Cin­e­matog­ra­phy & 4K Appli­ca­tion Spe­cial­ist – for their valu­able assis­tance dur­ing the dis­cus­sions with the Japan­ese Sony representatives.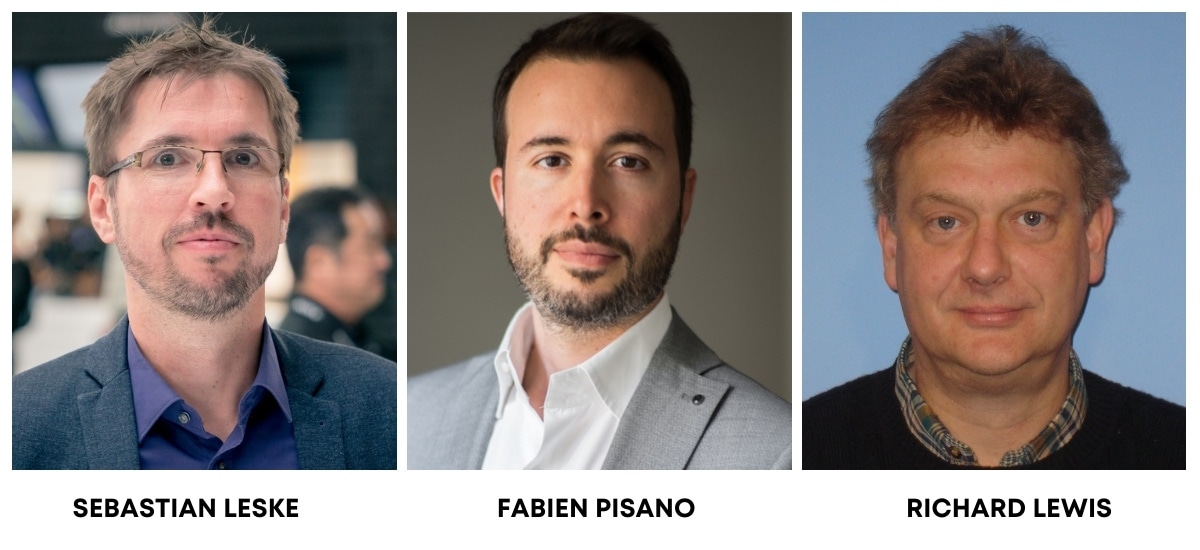 There were some test projects at Pinewood that the pan­dem­ic has post­poned. We hope that we will soon be able to run them to give the com­mu­ni­ty access to sam­ples and images to eas­i­ly choose their settings.
The ITC would also like to high­light a new tool from Sony to enhance the cre­ativ­i­ty on Set: the new .ART file system.
LUTs are impor­tant for dis­play­ing the cre­ative intent but with a gen­er­al­ly very lim­it­ed qual­i­ty used on set in today's cam­eras. The .ART (Advanced Ren­der­ing Trans­form) file sys­tem offers a seri­ous opti­miza­tion to over­come these sit­u­a­tions dur­ing on set monitoring.
You can find out more here: https://eu.info.pro.sony/Rewrite-2020-Download-Form-on-set-production-workflows.html
In gen­er­al, the ITC wants to give cin­e­matog­ra­phers and all oth­er artists/technicians every oppor­tu­ni­ty to con­trol tex­ture-relat­ed parameters.
SDKs in post-pro­duc­tion or sharp­ness para­me­ters for inter­nal codec record­ings in the cam­eras as well as select­ed para­me­ters of sharp­ness by RGB chan­nels are the next steps in con­trol­ling the entire artis­tic process.
*RAW View­er is appli­ca­tion soft­ware that allows you to view RAW/X‑OCN/XAVC/SStP files record­ed using the F65/PMW-F55/PMW-F5/NEX-FS700/MPC-3610 (VENICE/CineAltaV) unit or a com­bi­na­tion of the unit and the SR-R4/AXS-R5 /AXS-R7 portable mem­o­ry recorder. You can view and per­form basic col­or grad­ing on files trans­ferred to your com­put­er using an SRPC‑5/SR-PC4 data trans­fer unit or files stored on mem­o­ry cards insert­ed into an SR-D1/AXS-CR1/SBAC-US30/AXS-AR1 dri­ve unit. In addi­tion, you can export RAW, X- OCN, XAVC, or SStP files to DPX, Open