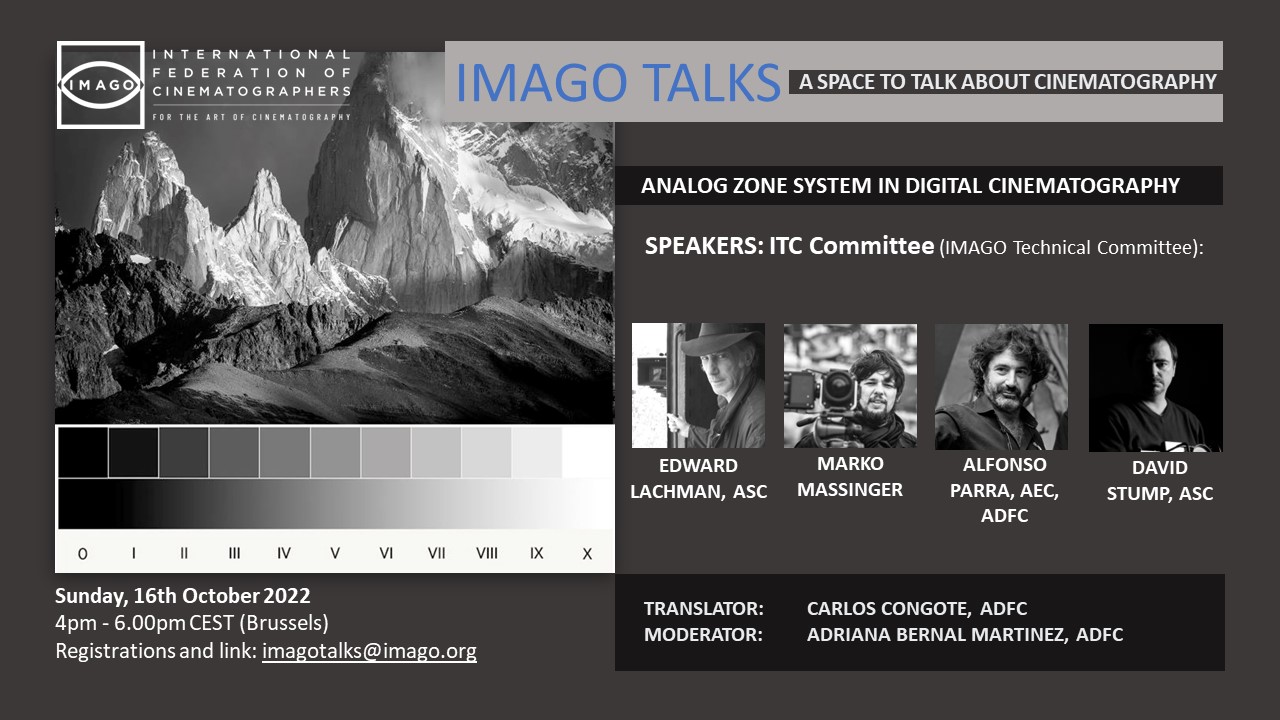 We wel­come you to join us for the pre­mière IMAGO TALKS on Sun­day 16th Octo­ber 2022 from 4:00 – 6:00 pm CEST (Brus­sels).
You can attend by using the Zoom link below (entrance to the event via the Zoom link will be avail­able 15 min­utes before the start time)…
https://us06web.zoom.us/j/82739975506?pwd=bU9XU3piaUZiTzk1ZDVMMDV5RnBVQT09
The top­ic of the event – mod­er­at­ed by Adri­ana Bernal Mar­tinez – is 'Ana­log Zone Sys­tem In Dig­i­tal Cin­e­matog­ra­phy' and will see speak­ers from IMAGO's Tech­in­cal Com­mit­tee dis­cuss the sub­ject dur­ing the two-hour talk.
You can find out more about the speak­ers below…
ALFONSO PARRA REDONDO AEC, ADFC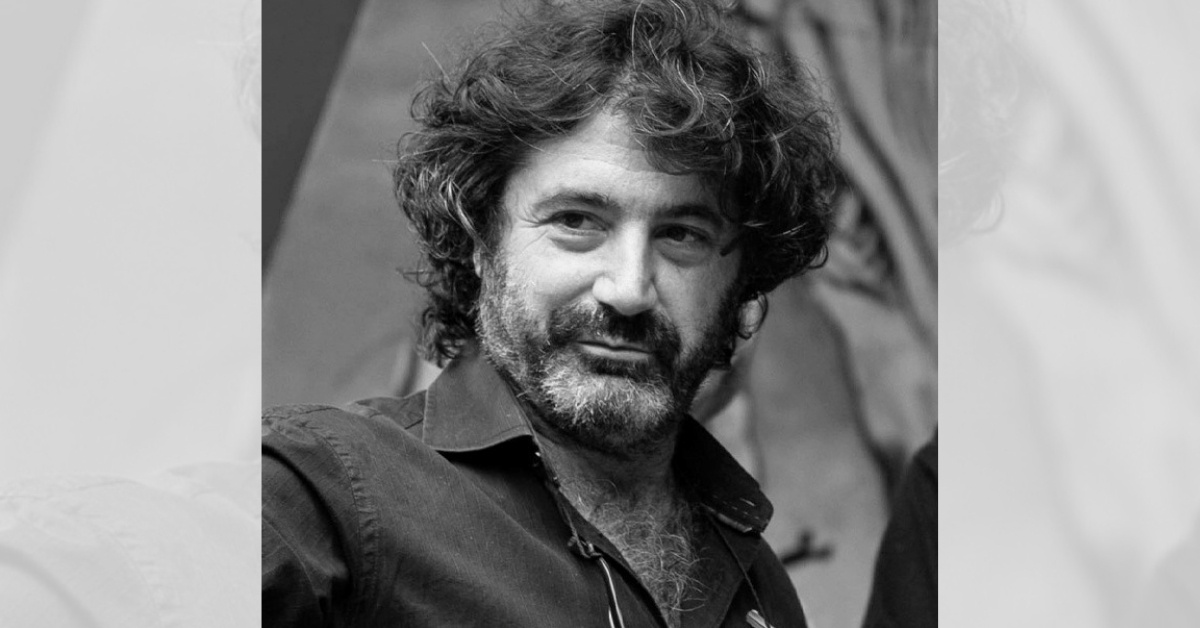 Co-chair of the Tech­ni­cal Com­mit­tee of IMAGO, Alfon­so began his pro­fes­sion­al career in 1984 as a cam­era assis­tant to lat­er work as an assis­tant, sec­ond oper­a­tor and since 1993 as Direc­tor of Photography.
His pho­to­graph­ic work has focused espe­cial­ly on doc­u­men­taries, TV series and fic­tion fea­ture films, among oth­ers "Sum­mer Clouds", "The Bol­she­vik's Weak­ness", "Paisi­to", "The Bicy­cle", "The Game of Cuba", Eloxio de la Dis­tan­cia" "Pam­belé", "Dere­cho a soñar", "La Ley del corazón" I y II, "La Reina de Indias y el con­quis­ta­dor", pay­ing spe­cial atten­tion to new dig­i­tal tech­nolo­gies both in pro­duc­tion and post-production.
He alter­nates his pro­fes­sion­al work with teach­ing, teach­ing at schools such as the EICTV in Cuba, THE UNIVERSITY OF MAGDALENA, the ESCAC in Cat­alo­nia, the ECAM in Madrid or the NATIONAL UNIVERSITY IN COLOMBIA, as well as oth­er pri­vate schools such as the TAI (Spain).) or the ENACC (Colom­bia), and also giv­ing sem­i­nars and con­fer­ences in dif­fer­ent schools, uni­ver­si­ties and TV channels.
He reg­u­lar­ly pub­lish­es in sev­er­al nation­al and inter­na­tion­al spe­cial­ized mag­a­zines and col­lab­o­rates with com­pa­nies such as Canon, Arri, Sony or Fuji in the eval­u­a­tion of cam­eras and lenses.
He main­tains a web page open where his works and pub­li­ca­tions can be seen:
— —  —  —  —  —  —  — –
EDWARD LACHMAN, ASC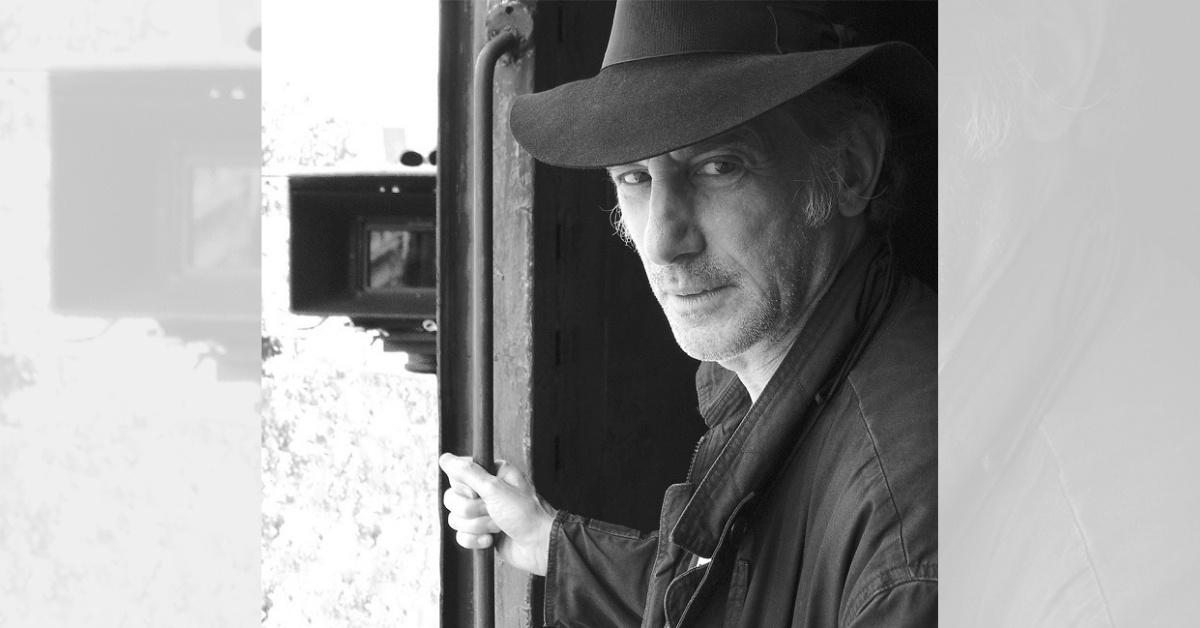 Edward is a revered and award-win­ning cin­e­matog­ra­ph­er whose pho­tographed over 100 titles in the Unit­ed State and Inter­na­tion­al­ly in nar­ra­tive, exper­i­men­tal and doc­u­men­tary forms. Todd Haynes, Steven Soder­bergh, Robert Alt­man, Paul Schrad­er, Todd Solondz, Sofia Cop­po­la, Wern­er Her­zog, Wim Wen­ders, Volk­er Schlon­dorff, Ulrich Sei­dl, Jean Luc-Godard, among oth­ers. Lach­man is also known as a visu­al artist that has had instal­la­tions, videos and pho­tog­ra­phy at The Whit­ney Muse­um of Amer­i­can Art, MOMA, The Lud­wig Muse­um in Ger­many and many oth­er muse­ums and gal­leries through­out the world.
Lachman's work with Todd Haynes in fea­tures Car­ol (2015) and Far From Heav­en (2002) gar­nered him Acad­e­my Award Nom­i­na­tions, the HBO minis­eries Mil­dred Pierce (2011) earned him and Emmy nom­i­na­tion. He has also received the Bronze Frog for I'm Not There (2007), The Sil­ver Frog for Far From Heav­en and Gold­en Frog for Car­ol at Cam­eraim­age, the most rec­og­nized fes­ti­val for cin­e­matog­ra­phers, along with the director/ cin­e­matog­ra­ph­er Gold­en Frog Award. He has been the only Amer­i­can to receive the pres­ti­gious Mar­burg Cam­era Award in Ger­many for his body of work and in Britain received the British Soci­ety of Cin­e­matog­ra­phers Award for Car­ol 2016. He has been hon­ored by the Amer­i­can Soci­ety of Cin­e­matog­ra­phers Life­time Achieve­ment Award, Tel­luride Medal­lion Award, Gotham Trib­ute Award, at Cannes with the pres­ti­gious trib­ute of the 2018 Ange­nieux Excel­Lens in Cin­e­matog­ra­phy Award, and in 2019— The Gold­en Cam­era 300, the high­est hon­or at the old­est cin­e­matog­ra­phy fes­ti­val in the world, the Man­a­ki Broth­ers Film Festival.
Lachman's many mem­o­rable cred­its also include EL Conde (2022), Dark Waters (2019), Won­der­struck (2017), Wein­er-Dog (2016), Par­adise Tril­o­gy (2011), Howl (2010), Life Dur­ing WarTime (2009), Import/Export (2007), A Prairie Home Com­pan­ion (2006), Ken Park (which he co-direct­ed in 2002), Erin Brock­ovich (2000), The Vir­gin Sui­cides (1999), The Limey (1999), Sele­na (1997), My Fam­i­ly (1995), Light Sleep­er (1992), Lon­don Kills me (1991), Less Than Zero (1987), and Des­per­ate­ly Seek­ing Susan, to name a few. In addi­tion to nar­ra­tive fea­tures , Lach­man has con­sis­tent­ly con­tributed to the doc­u­men­tary genre, shoot­ing Don't Blink- Robert Frank (2015), Col­lapse (2009), Sol­diers of Music (1991), Songs for Drel­la (1990), Moth­er Tere­sa (1986), Omette: Made in Amer­i­ca (1985), In Our Hands (1984), and Light­ning Over Water (1980), and La Soufriere (1977). He also direct­ed the doc­u­men­taries In the the Hearts of Africa (2010), Life for a Child (2008), Cell Sto­ries (2004), Report from Hol­ly­wood (1992).
— —  —  —  —  —  —  — –
MARKO MASSINGER
Devel­op­ment Exec­u­tive & Pro­duc­tion Tech­nol­o­gy Advi­sor to Paramount+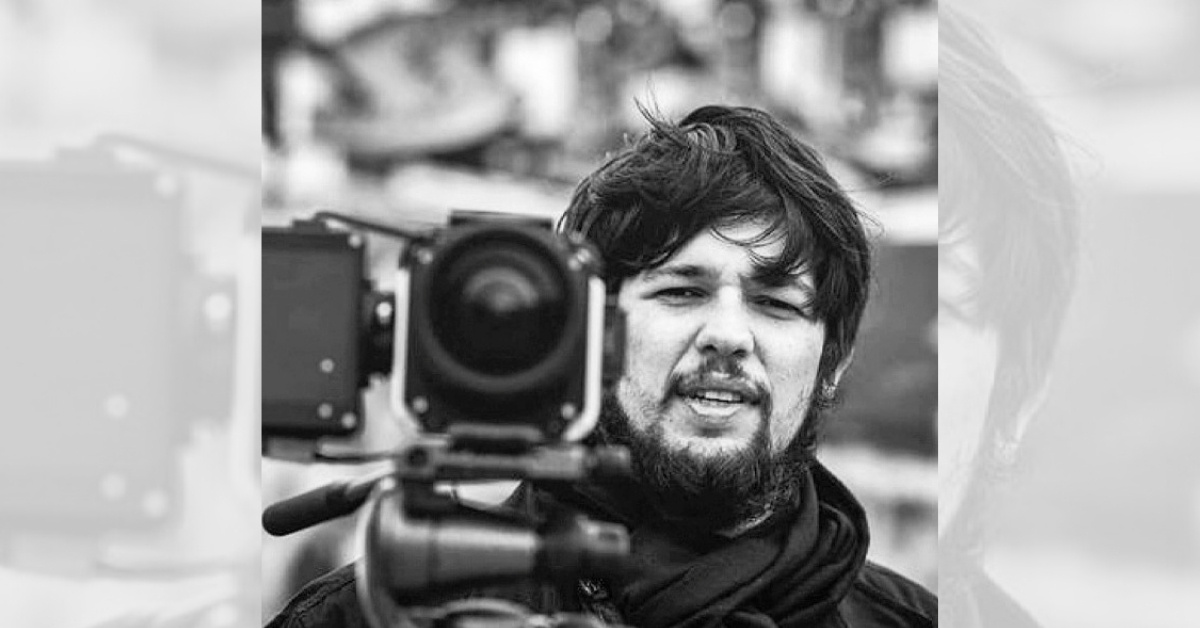 Marko Massinger is a Ger­man entre­pre­neur, film pro­duc­er and imag­ing sci­en­tist. As part of Para­moun­t's efforts to bring their SVOD ser­vice P+ to Europe, he is a mem­ber of the team cur­rent­ly curat­ing, devel­op­ing and pro­duc­ing the script­ed P+ orig­i­nal series in Cen­tral Europe with local cre­atives and pro­duc­tion com­pa­nies.

In addi­tion, he coor­di­nates the tech­ni­cal require­ments and the cor­re­spond­ing knowl­edge trans­fer from P+ to third par­ties pro­duc­ing script­ed and unscript­ed local orig­i­nal con­tent for Para­moun­t's upcom­ing Euro­pean offer­ing.

Always wan­der­ing between tech­nol­o­gy and con­tent, Massinger's track record includes both sci­ence and inno­va­tion top­ics like array imag­ing and machine learn­ing for mobile devices, auto­mo­tive indus­tries and recon­nais­sance, cam­eras and lens­es for pho­tog­ra­phy and cin­e­matog­ra­phy or virtual/augmented real­i­ty appli­ca­tions, as well as the pro­duc­tion of some award-win­ning films and series.

Massinger is well known for his unique, brand and tool-agnos­tic approach to solv­ing tech­ni­cal chal­lenges around con­tent and audio­vi­su­al sto­ry­telling. For his con­tri­bu­tions to the motion pic­ture indus­try in gen­er­al and cin­e­matog­ra­phy in par­tic­u­lar, along with his ongo­ing com­mit­ment to edu­ca­tion as a guest lec­tur­er at var­i­ous uni­ver­si­ties, film schools and oth­er lead­ing edu­ca­tion­al insti­tu­tions around the world, he was named an Asso­ciate Mem­ber of the Amer­i­can Soci­ety of Cin­e­matog­ra­phers (ASC).
— —  —  —  —  —  —  — –
DAVID STUMP, ASC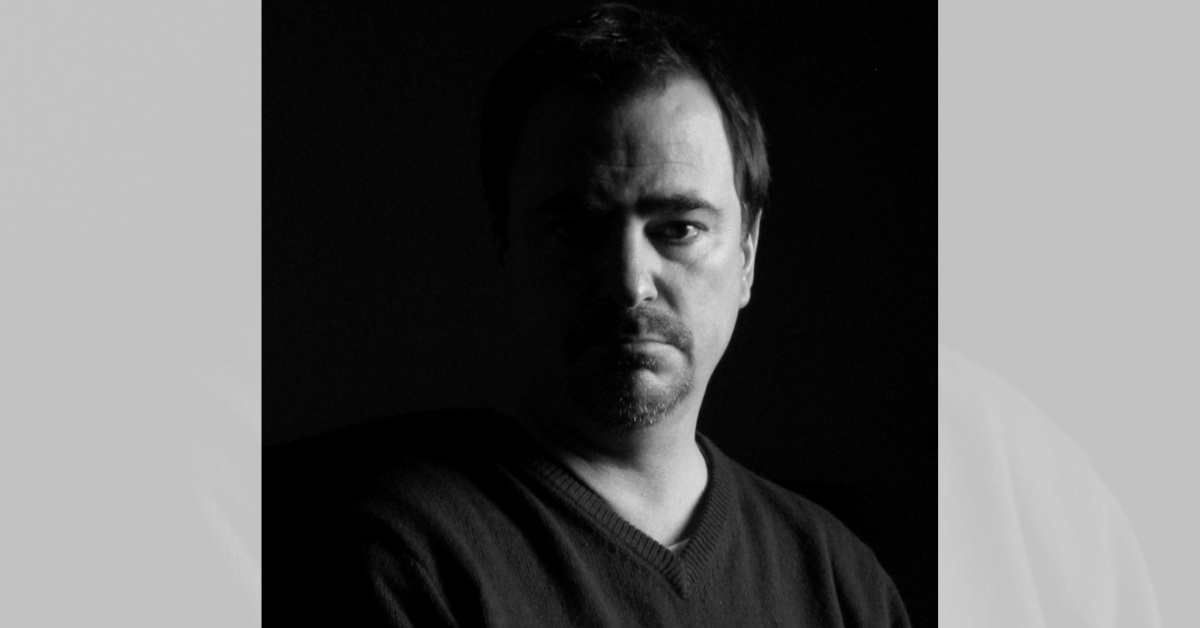 David has been work­ing in motion pic­tures and tele­vi­sion pro­duc­tion as Direc­tor of Pho­tog­ra­phy, as Visu­al Effects Direc­tor of Pho­tog­ra­phy, as Visu­al Effects Super­vi­sor, and as Stere­o­g­ra­ph­er, (includ­ing both live action work and 2D to 3D con­ver­sion work), earn­ing an Emmy Award, an Acad­e­my Award for Sci­en­tif­ic and Tech­ni­cal Achieve­ment, an IMAGO Tech­ni­cal Achieve­ment Award and an Inter­na­tion­al Cin­e­matog­ra­phers Guild Award. His cred­its include projects like Lit­tle Fires Every­where, The Morn­ing Show, The Hap­py­time Mur­ders, Amer­i­can Gods, Immor­tals, Quan­tum of Solace, Flight Plan, Fan­tas­tic Four, X‑Men 1 & 2, Into the Blue, Garfield, Bat­man For­ev­er, Hol­low Man, Men of Hon­or, Deep Blue Sea, Stu­art Lit­tle, The Sphere, Con­tact, Bat­man & Robin, Mars Attacks, Exec­u­tive Deci­sion, Star­gate, and Free Willy, among many, many oth­ers. He is cur­rent­ly chair­man of the both the Cam­era Com­mit­tee and the Meta­da­ta Com­mit­tee of the ASC Motion Imag­ing Tech­nol­o­gy Coun­cil. Under his guid­ance, the com­bined efforts of the Producer's Guild of Amer­i­ca and the Amer­i­can Soci­ety of Cin­e­matog­ra­phers pro­duced both the ASC / PGA Cam­era Assess­ment Series, and the ASC / PGA Image Con­trol Assess­ment Series, side by side com­par­isons of vir­tu­al­ly all of the high end dig­i­tal cin­e­ma cam­eras against film. His extend­ed cred­its include work in immer­sive media includ­ing Unre­al Engine/LED wall pro­duc­tion, cir­cu­lar and hemi­spher­i­cal VR envi­ron­ments, vir­tu­al cin­e­matog­ra­phy of all kinds, vir­tu­al cam­era design, light field cin­e­matog­ra­phy, mul­ti cam­era pho­togram­me­try and immer­sive mil­i­tary train­ing envi­ron­ment design. He has lec­tured and taught class­es in Cin­e­matog­ra­phy and Visu­al Effects at the Amer­i­can Film Insti­tute, UCLA, Art Cen­ter Col­lege of Design, Wood­bury Uni­ver­si­ty, Ari­zona State Uni­ver­si­ty, Glob­al Cin­e­matog­ra­phy Insti­tute, IATSE Local 600, TV Globo Rio De Janeiro Brasil, Savan­nah Col­lege of Art and Design, The Bei­jing Film Acad­e­my and most recent­ly the ARRI Acad­e­my in Bei­jing. He has spo­ken at many con­fer­ences and trade shows includ­ing the Nation­al Asso­ci­a­tion of Broad­cast­ers (NAB), the Inter­na­tion­al Broad­cast Con­ven­tion (IBC), Cinegear Expo, DV Expo, the PGA Pro­duced By Con­fer­ence, the Hol­ly­wood Post Alliance Retreat, the Cine­grid Con­fer­ence, the IMAGO Con­fer­ence, the Lis­bon Film Fes­ti­val, the Todos En Alta Con­fer­ence in Zaragoza Spain, and many others.
He most recent­ly taught a "Mas­ter Class for Mas­ters" for over 70 full mem­bers of the Amer­i­can Soci­ety of Cin­e­matog­ra­phers on the sub­ject of Extend­ed Real­i­ty (XR) pro­duc­tion for shoot­ing motion pic­tures using game engine tech­nol­o­gy and LED walls.
David authored the book "Dig­i­tal Cin­e­matog­ra­phy – Fun­da­men­tals, Tech­niques and Work­flows", (sec­ond edi­tion avail­able this fall) and is a con­tribut­ing author to the "VES Handbook".