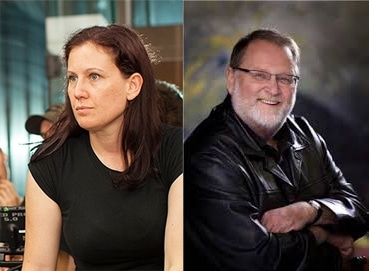 from ACS website
Both Velin­da Wardell ACS & Ron Johan­son OAM ACS are part of the IMAGO committee.
BFI Diver­si­ty and Inclu­sion mate­ri­als »
prin­ci­ples and guid­ance for tack­ling and pre­vent­ing bul­ly­ing and harass­ment in the screen indus­tries: »
IMAGO will present an expand­ed pan­el dis­cus­sion at Camer­im­age this year. This top­ic is a mat­ter of impor­tance that the ACS should work towards becom­ing more active­ly involved in.
Dur­ing the com­mit­tee meet­ing held at the recent Ima­go IAGA in Bel­grade we dis­cussed pos­si­ble ideas for future activ­i­ties. Casper Hoy­berg men­tioned that the Dan­ish Film Insti­tute has done an exten­sive study on the 2012 – 2017 diver­si­ty sit­u­a­tion in Dan­ish Film, but for some rea­son cin­e­matog­ra­phers were not includ­ed. Our IMAGO Com­mit­tee will con­tact the DFI and urge them to also pub­lish data about cinematographers.
There was inter­est expressed to have some kind of guide­lines for inclu­sive behav­iour on set. Nina looked into it and we can share with you the BFI Diver­si­ty and Inclu­sion materials:
https://www.bfi.org.uk/supporting-uk-film/diversity-inclusion
Among which includes an exten­sive doc­u­ment about the prin­ci­ples and guid­ance for tack­ling and pre­vent­ing bul­ly­ing and harass­ment in the screen industries:
https://www.bfi.org.uk/about-bfi/policy-strategy/bullying-harassment-prevention
One of the top­ics that came up was if it is even pos­si­ble to change the sta­tus quo of the coun­tries where the diver­si­ty sit­u­a­tion is appalling and both Ron and Astrid urged that action done in their coun­tries has actu­al­ly changed the pic­ture a lot. Ron used Bon­nie Elliott ACS as an exam­ple of crew­ing par­i­ty, which Bon­nie works very hard to achieve and does so suc­cess­ful­ly. This gave us an idea of writ­ing an arti­cle for the IMAGO web­page and also BC Mag­a­zine about the suc­cess sto­ries from dif­fer­ent coun­tries, that could inspire oth­er coun­tries to take action
Anoth­er top­ic that was raised was to bring gen­der par­i­ty into IMAGO inter­nal rules and also have gen­der par­i­ty in the juries of IMAGO awards. We have dis­cussed this after the meet­ing with Louis Philippe Capelle and he con­clud­ed that this should be encour­aged strong­ly, but to put it into the rules at this time, would make it even hard­er to find com­mit­tee and jury mem­bers than it already is.
Address­ing the ubiq­ui­tous "white­ness" of IAGA , Mark Swadel from NZ had an excel­lent idea that IMAGO could allo­cate a sum to sup­port trav­el from less rep­re­sent­ed areas to IAGAs. We have agreed to try to fund this idea and this will be put into fund­ing appli­ca­tion of our Com­mit­tee.
We have an idea to hold our next Com­mit­tee meet­ing and maybe even a small event dur­ing Oslo Dig­i­tal Cin­e­ma Con­fer­ence, sub­ject to con­fir­ma­tion still, but all your thoughts on this are also more than welcome.
Astrid Heubrandt­ner who is Pres­i­dent of the Aus­tri­an Soci­ety sent through a remark­able video with inter­views from Six women shar­ing the chal­lenges and com­plex­i­ties of life as a mod­ern cinematographer.
Those fea­tured in the 11 minute short doc­u­men­tary were Inter­views with Reed Mora­no, Autumn Eakin, Kate Ariz­men­di, Alli­son Ander­son, Maria Rusche, and Emoni Aikens.
The Direc­tor was Demi Wal­dron and I see no rea­son why the ACS shouldn't pro­duce a sim­i­lar doc­u­men­tary to share with the rest of the Ima­go com­mu­ni­ty. I'm pret­ty cer­tain the link is on our web site, but if not it will be shortly.
Ron Johan­son OAM ACS
Nation­al Pres­i­dent
Aus­tralian Cin­e­matog­ra­phers Society