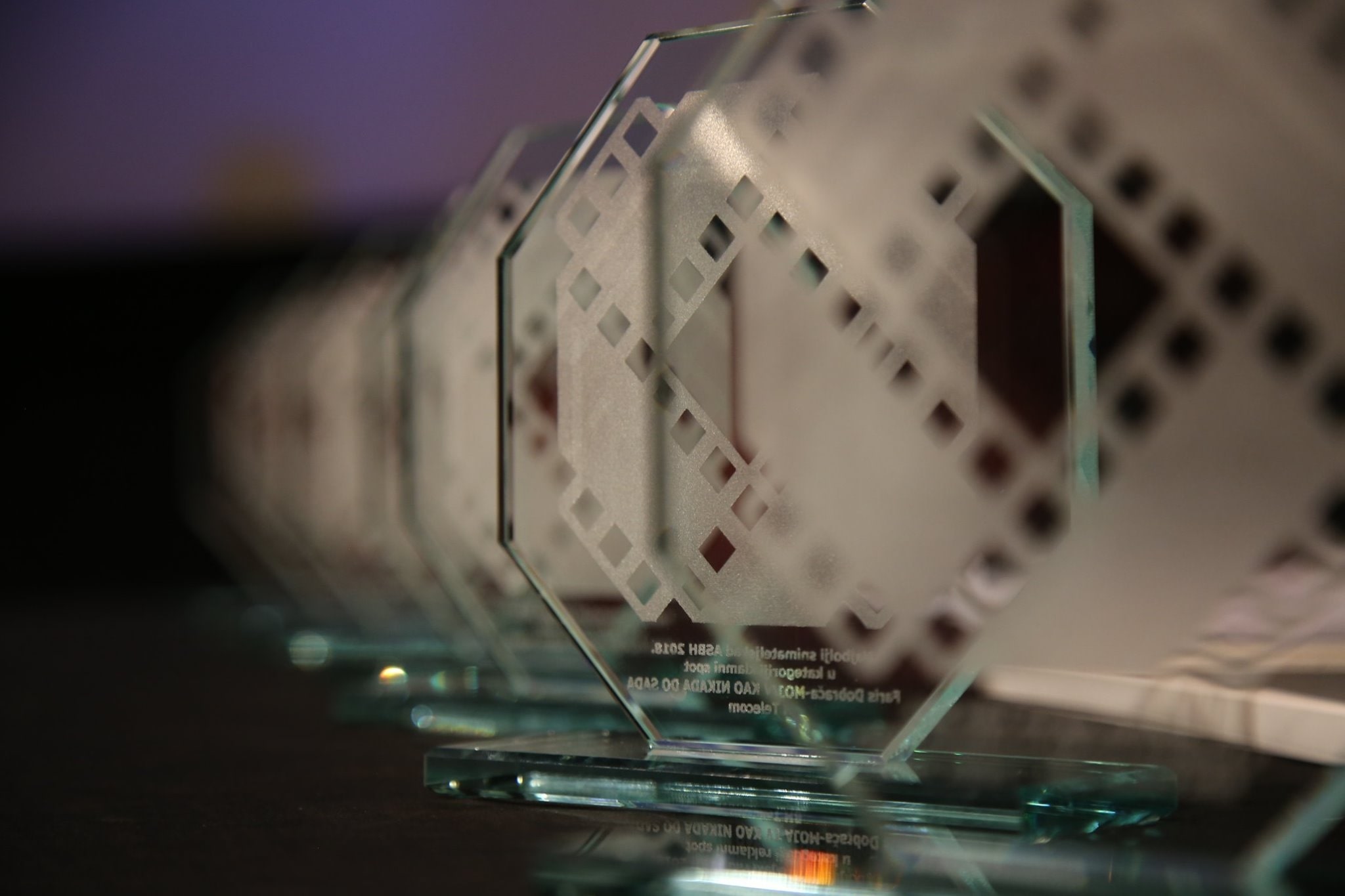 From 23th to 27th Jan­u­ary 2020 Slovene Asso­ci­a­tion of Cin­e­matog­ra­phers (ZFS) will organ­ise the sec­ond balKam film review.
BalKam aims to become estab­lished annu­al film review fes­ti­val in the region.
Its pur­pose is to acknowl­edge and put focus on estab­lished and emerg­ing direc­tors of pho­tog­ra­phy for their works on film. Pre­sent­ed will be films with recog­nised excel­lence in pho­to­graph­ic achieve­ments in the past year, assessed and select­ed by nation­al soci­eties of cin­e­matog­ra­phers from Bosnia and Herze­gov­ina (ASBH), Ser­bia (SAS), Mace­do­nia (MSC), Croa­t­ia (HFS) and Slove­nia (ZFS). We hope this year more will join. Each asso­ci­a­tion was invit­ed to sub­mit one fea­ture film, one doc­u­men­tary film, one short, one stu­dent and one restored film clas­sic. Some of the mem­bers of the afore­men­tioned soci­eties and authors of the sub­mit­ted films will attend the review and fol­low­ing the screen­ings there will be dis­cus­sion about the mak­ing of spe­cif­ic movies.
There will be lec­tures and pan­els led by film pro­fes­sion­als on top­ics close­ly bound to cin­e­matog­ra­phy. All that will be viewed through direc­tors of pho­tog­ra­phy prism.
Some of the top­ics of this years lec­tures and pan­els will be: School­ing sys­tem for future cin­e­matog­ra­phers, sta­tus of film her­itage and restora­tion in the region.
Exact pro­gramme will be announced on ZFS web­site (www.zfs.si) at the end of this year. Fes­ti­val is open for film pro­fes­sion­als and for the gen­er­al pub­lic as well. All are kind­ly invit­ed to Sloven­ian Cin­e­math­eque in Ljubljana.