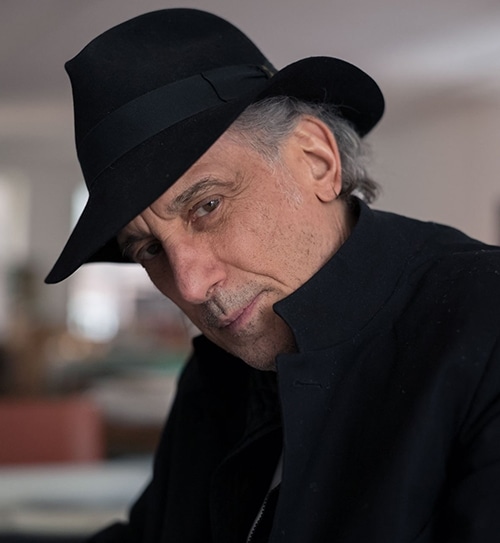 The IMAGO Inter­na­tion­al Award for
Life­time Achieve­ment in Cinematography
Ed Lach­man ASC
Cov­er pho­to: by Jon Fauer
Renowned cin­e­matog­ra­ph­er Ed Lach­man ASC can cer­tain­ly draw a crowd. When and wher­ev­er he appears stu­dents and cin­e­matog­ra­phers across all gen­res lis­ten to each and every word and can see first hand his com­pelling images up there on the screen.
With numer­ous Awards includ­ing Oscar nom­i­na­tions for the exquis­ite "Car­ol" and "Far from Heav­en" along with ASC Awards, BSC and BAFTA awards, a Camer­im­age Gold­en Frog for "Car­ol", 2 Inde­pen­dent Film Spir­it Awards and many more. Some of his screen cred­its are; "Mil­dred Pierce", "Paradies – Liebe", "Won­der­struck", "The Vir­gin Sui­cides", "A Prairie Home Com­pan­ion", "Stryk­er", which all fea­ture not only his beau­ti­ful cin­e­matog­ra­phy but his con­tri­bu­tion to the whole film­mak­ing process. With­out doubt Ed Lach­man ASC is a cin­e­matog­ra­ph­er whose sto­ry­telling capac­i­ty bridges the divide and demands you take notice. He is a cin­e­matog­ra­ph­er whose use of light and com­po­si­tion is inspi­ra­tional and a col­lab­o­ra­tor who uses every­thing in his cre­ative tool box to bring the Director's vision to real­i­ty. His dis­tinc­tive yet min­i­mal­ist style ensures the audi­ence is total­ly immersed with­in the sto­ry, and the jour­ney the Direc­tor wants to takes you on.
But there is much more to Ed Lach­man, he is a human­i­tar­i­an, and one who encour­ages, sup­ports and above all he is a cin­e­matog­ra­ph­er who has the capac­i­ty to empow­er the Direc­tor to go fur­ther and not be restrict­ed by tech­nol­o­gy or any oth­er bar­ri­ers. His great skill as a cin­e­matog­ra­ph­er and his will­ing­ness to learn in many ways has been Ed Lachman's process from the start; by means of tech­niques, ideas, and per­son­al rela­tion­ships, he has advanced the art of cin­e­matog­ra­phy and does so to this day.