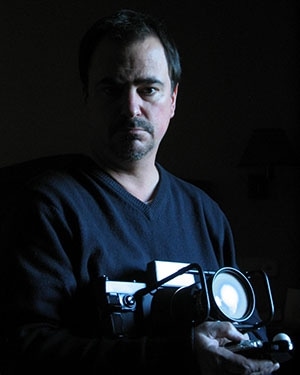 David Stump ASC is a glob­al­ly rec­og­nized and respect­ed Direc­tor of Pho­tog­ra­phy, Visu­al Effects Direc­tor of Pho­tog­ra­phy, Visu­al Effects Super­vi­sor, Stere­o­g­ra­ph­er, an edu­ca­tor and an author. A gift­ed cin­e­matog­ra­ph­er who dur­ing his illus­tri­ous career has earned three Emmy Nom­i­na­tions, received one Emmy Award, along with an Acad­e­my Award for Sci­en­tif­ic and Tech­ni­cal Achieve­ment and an Inter­na­tion­al Cin­e­matog­ra­phers Guild Award.
His screen cred­its include such high-pro­file projects as Amer­i­can Gods, The Unwill­ing, Immor­tals, Quan­tum of Solace, The Res­i­dent, Flight Plan, Fan­tas­tic Four, X‑Men 1 & 2, Into the Blue, Garfield, Bat­man and Robin, Bat­man For­ev­er, Hol­low Man, Deep Blue Sea, The Sphere among many others.
David Stump is a true col­lab­o­ra­tor whose tech­ni­cal and sci­en­tif­ic knowl­edge is rec­og­nized by the fact he is cur­rent­ly chair­man of the Cam­era and Meta­da­ta Com­mit­tees of the ASC Motion Imag­ing Tech­nol­o­gy Coun­cil, a mem­ber of the ATAS Tech­ni­cal Awards Com­mit­tee. He chairs the Next Gen­er­a­tion Cin­e­ma Tech­nol­o­gy Work Group and par­tic­i­pates in the AMPAS ACES project.
Under his guid­ance, the com­bined efforts of the Producer's Guild of Amer­i­ca and the Amer­i­can Soci­ety of Cin­e­matog­ra­phers pro­duced both the ASC / PGA Cam­era Assess­ment Series, and the ASC / PGA Image Con­trol Assess­ment Series, side by side com­par­isons of vir­tu­al­ly all of the high-end dig­i­tal cin­e­ma cam­eras against film.
When he is not shoot­ing and giv­en his cre­den­tials he has lec­tured and taught Cin­e­matog­ra­phy and Visu­al Effects at the Amer­i­can Film Insti­tute, UCLA, Ari­zona State Uni­ver­si­ty, Glob­al Cin­e­matog­ra­phy Insti­tute, IATSE Local 600, TV Globo in Rio De Janeiro, Brazil. He has spo­ken at many con­fer­ences includ­ing the Nation­al Asso­ci­a­tion of Broad­cast­ers (NAB), the Inter­na­tion­al Broad­cast Con­ven­tion (IBC), Cinegear Expo, the PGA Pro­duced by Con­fer­ence, the IMAGO Con­fer­ence, the Lis­bon Film Fes­ti­val, the Todos En Alta Con­fer­ence in Zaragoza Spain, and many others.
IMAGO is hon­ored to present cin­e­matog­ra­ph­er David Stump ASC with the 2019 IMAGO Tech­ni­cal Achieve­ment Award.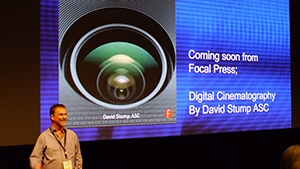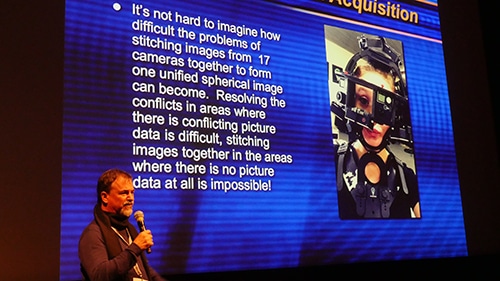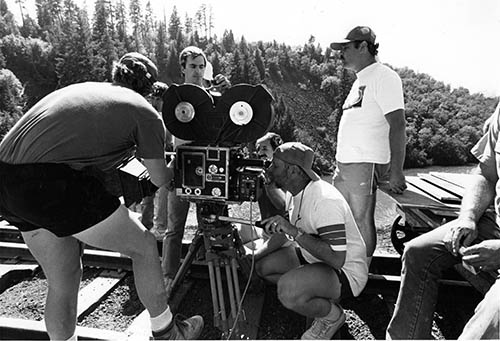 On set «Stand by Me»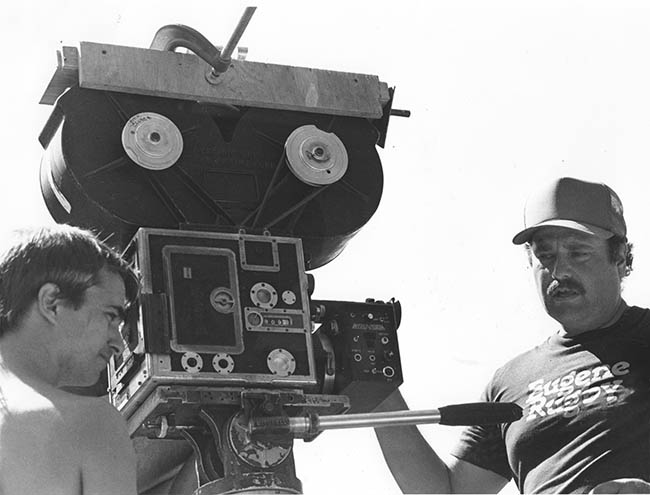 Stand By Me with Rob Reiner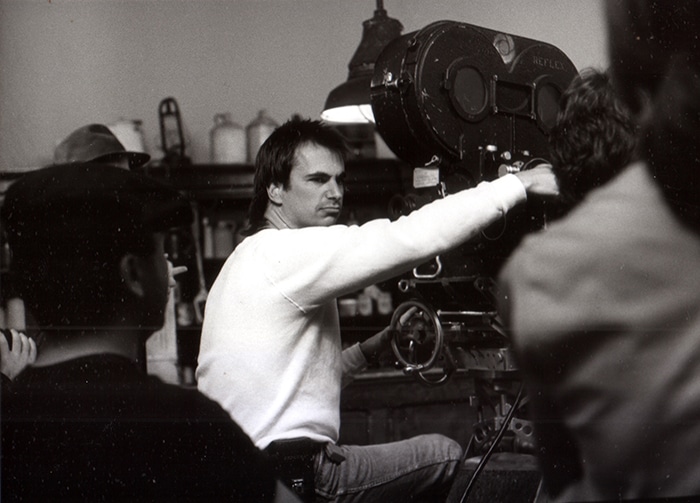 Also, here is a short list of all of the Tech­nol­o­gy efforts in which David Stump ASC participated;
Chair ASC Cam­era Com­mit­tee – Con­sult­ing with all major man­u­fac­tur­ers, Panav­i­sion, ARRI, RED, Pana­son­ic, Sony, etc on design of Sen­sors, Cam­eras and Workflows
Chair ASC Meta­da­ta Com­mit­tee – Con­sult­ing on Meta­da­ta from Cam­eras and Lens­es through work­flows into post pro­duc­tion with major man­u­fac­tur­ers, Panav­i­sion, ARRI, RED, Pana­son­ic, Sony, Cooke, Zeiss, Fuji­non, the Acad­e­my of Motion Pic­ture Arts and Sci­ences, the Acad­e­my of Tele­vi­sion Arts and Sciences
Mem­ber of the Acad­e­my of Motion Pic­ture Arts and Sci­ences – Sci­ence and Tech­nol­o­gy Coun­cil (termed out this year after max­i­mum 6 con­sec­u­tive years service)
Mem­ber of the Acad­e­my of Motion Pic­ture Arts and Sci­ences ACES Com­mit­tee and also ACES lab test­ing contributor
Co Chair of the Acad­e­my of Motion Pic­ture Arts and Sci­ences LUT project
Co Chair of the Acad­e­my of Motion Pic­ture Arts and Sci­ences Next Gen­er­a­tion Cin­e­ma Tech­nol­o­gy Committee
Mem­ber of the Acad­e­my of Tele­vi­sion Arts and Sci­ences Sci­ence and Tech­nol­o­gy Emmies Committee
Acad­e­my Award for Sci­ence and Tech­nol­o­gy co recip­i­ent for Cam­era Data Capture
Three time Emmy Award Nom­i­nee, with one Emmy Award for "The Day After"
Test­ing cam­era per­son in the Acad­e­my of Motion Pic­ture Arts and Sci­ences Sol­id State Light Index project
Co author of ASC Pro­duc­ers Guild of Amer­i­ca Cam­era Assess­ment Series and Image Con­trol Assess­ment Series tests
Mem­ber of ASC, Pro­duc­ers Guild of Amer­i­ca, Acad­e­my of Motion Pic­ture Arts and Sci­ences, Acad­e­my of Tele­vi­sion Arts and Sci­ences, IATSE Local 600
Par­tic­i­pant – Ima­go Tech­ni­cal Committee