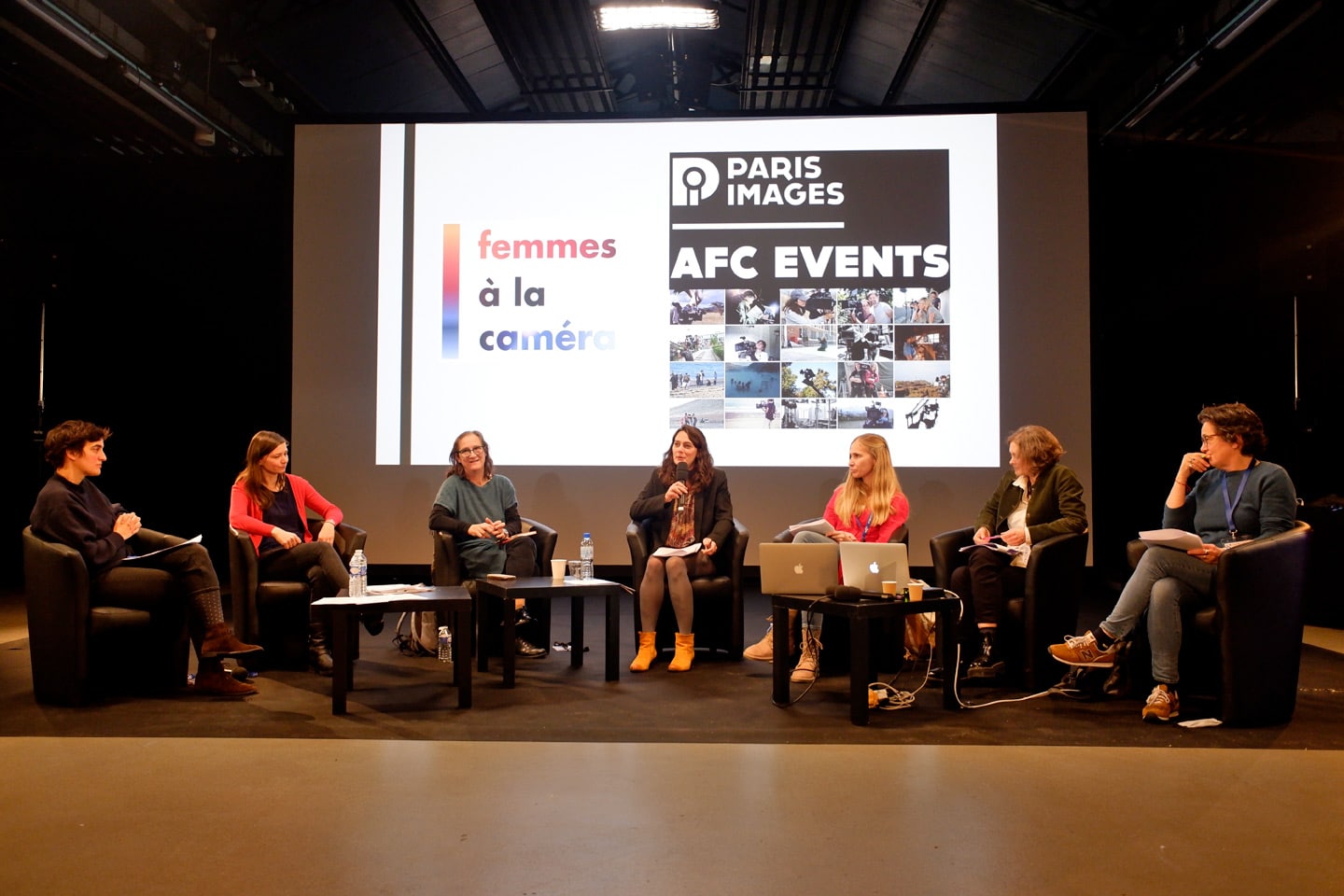 Last month, the conference « Femmes à la caméra, LES INVITÉES EUROPÉENNES » was held in Paris, during the AFC events 2022, organized by Femmes à la camera collective, supported by the AFC.
Femmes à la caméra – FALC is a 4 year-old collective of females working in camera in France. They invited European colleagues to discuss subjects regarding experiences in their respective countries.
Attendees were directors of photography Elisabeth Prandi from Spain, AEC member, part of CIMA, Dones Visuels and Directoras de Fotografia collectives ; Bojana Andric from Serbia, SAS vice-president and Board member, as well as IMAGO co-vice-president and Board member. Miriam Kolesnyk from Germany and Marie Zahir from Austria, both BVK junior members and representatives of the Cinematografinnen – Women Cinematographers Network, society of women working in camera from Austria, Germany, and Switzerland. Marie is also a member of FC Gloria – an association for females working in cinema crews. From France, attendees were Nathalie Durand, AFC member, Pascale Marin, AFC Board member, and the host was Céline Pagny, FALC member
During an hour-and-a-half conference held in front of more than 150 visitors, many subjects were broached and many ideas put forward. All attendees opened their speeches with the latest statistics regarding female cinematographers and camera crews, and percentages of feature films (or TV series) shot by women in their respective countries. After these statistics, speakers chose a subject on their own to present. Attendees heard about : public and art politics regarding diversity and inclusion in their countries, supports that are given, or not, from national funds regarding the proportion of females in the crews, statistics on female film students and how many of them start to work, how to support marginalized groups and help them being included in the crews, the "glass ceiling", i.e., the low probability for females to reach top positions on high-budget films, inequality of salaries, platforms for promotion and help in hiring, maternity, camera ergonomy for women, female nomenclature and gender neutral language… and many methods for regrouping and affecting the situation of females in film and TV crews
All attendees agreed that this conference was only a beginning and that further joint actions would be necessary.
During AFC events dates, FALC also organized a two-days Ergonomy workshop, giving visitors the possibility to try some of the newest female vests and rigs adjusted for women use.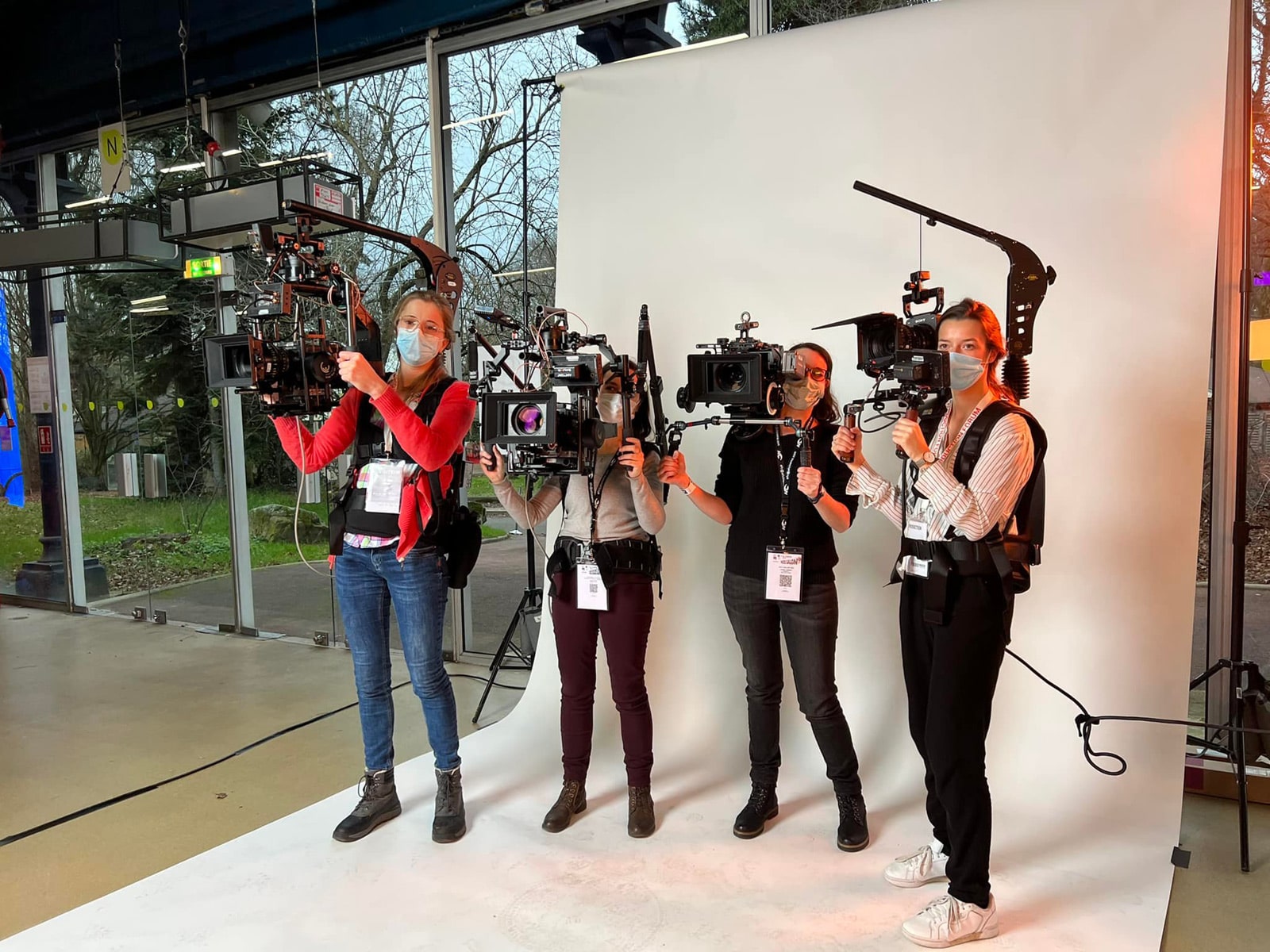 A French version can be found at the link below:
https://www.afcinema.com/Retour-sur-la-Conference-Femmes-a-la-Camera-au-Paris-Images-AFC-Events-2022.html?lang=fr