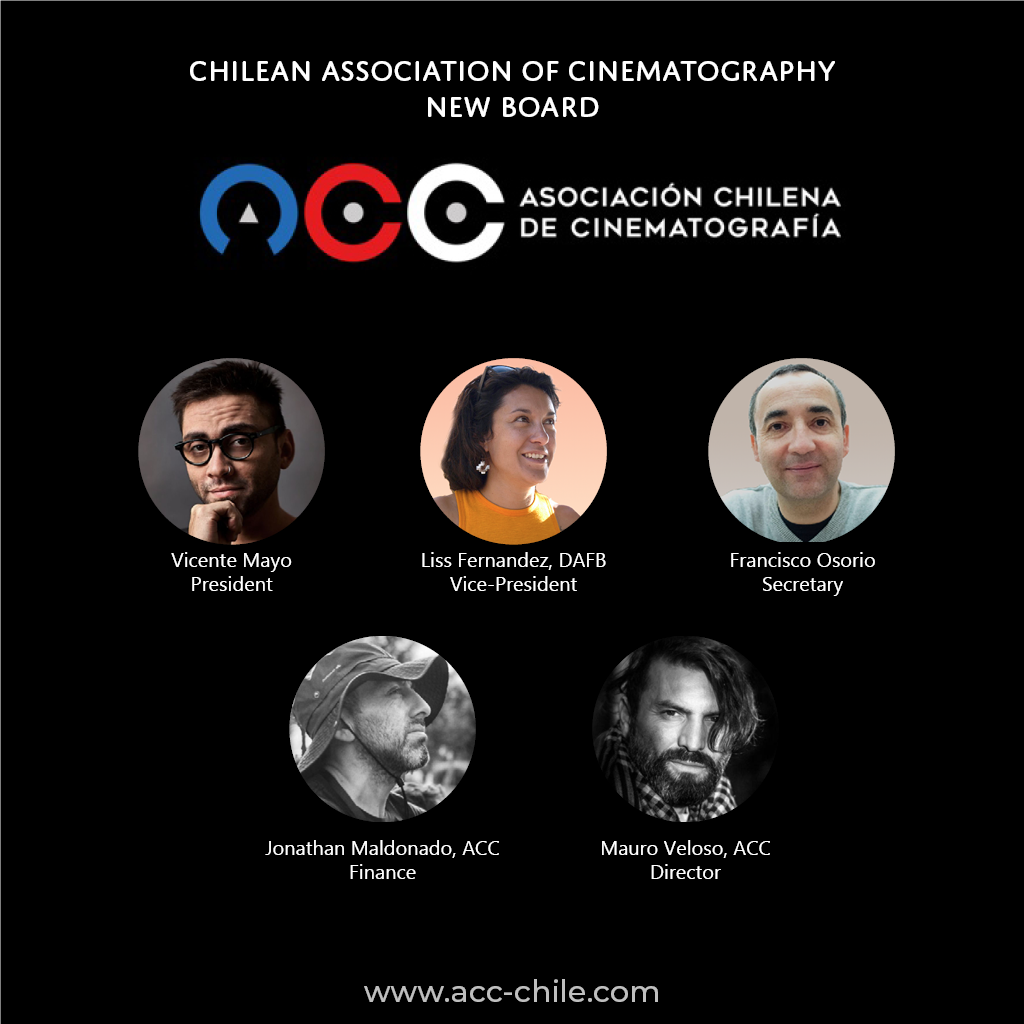 The Chilean Association of Cinematography has announced a new board of directors effective from March 2021. Founded in 2015 as a legal entity, the purpose of the association is to create a community among cinematographers trying to establish links with international colleagues.
Chilean cinematography can be traced back to 1925 with the silent film The Hussar of Death. Fast forward to the 21st century, some examples of Chilean Directors of Photography are Benjamín Echazarreta in A Fantastic Woman (2017 Academy Award for Best International Film), Sergio Armstrong in The Club (2015, Silver Bear Grand Jury Prize), Inti Briones in Too Late to Die Young (2018 Golden Swan for the Best Film), and the Chilean-born Claudio Miranda in Life of Pi (2015 Academy Award for Best Cinematography), to name a few of our associates.
Currently made up of 60 members, the ACC (as is it is referred to in Latin America) is trying to increase membership, especially female cinematographers, and present itself to the global community.
The new board is now made up of the the following individuals:
Vicente Mayo | President
Liss Fernadez | Vice President
Francisco Osorio | Secretary
Jonathan Maldona | Finance
Mauro Veloso | Director
You can find out more about the ACC by visiting acc-chile.com. You can contact their board by via email at