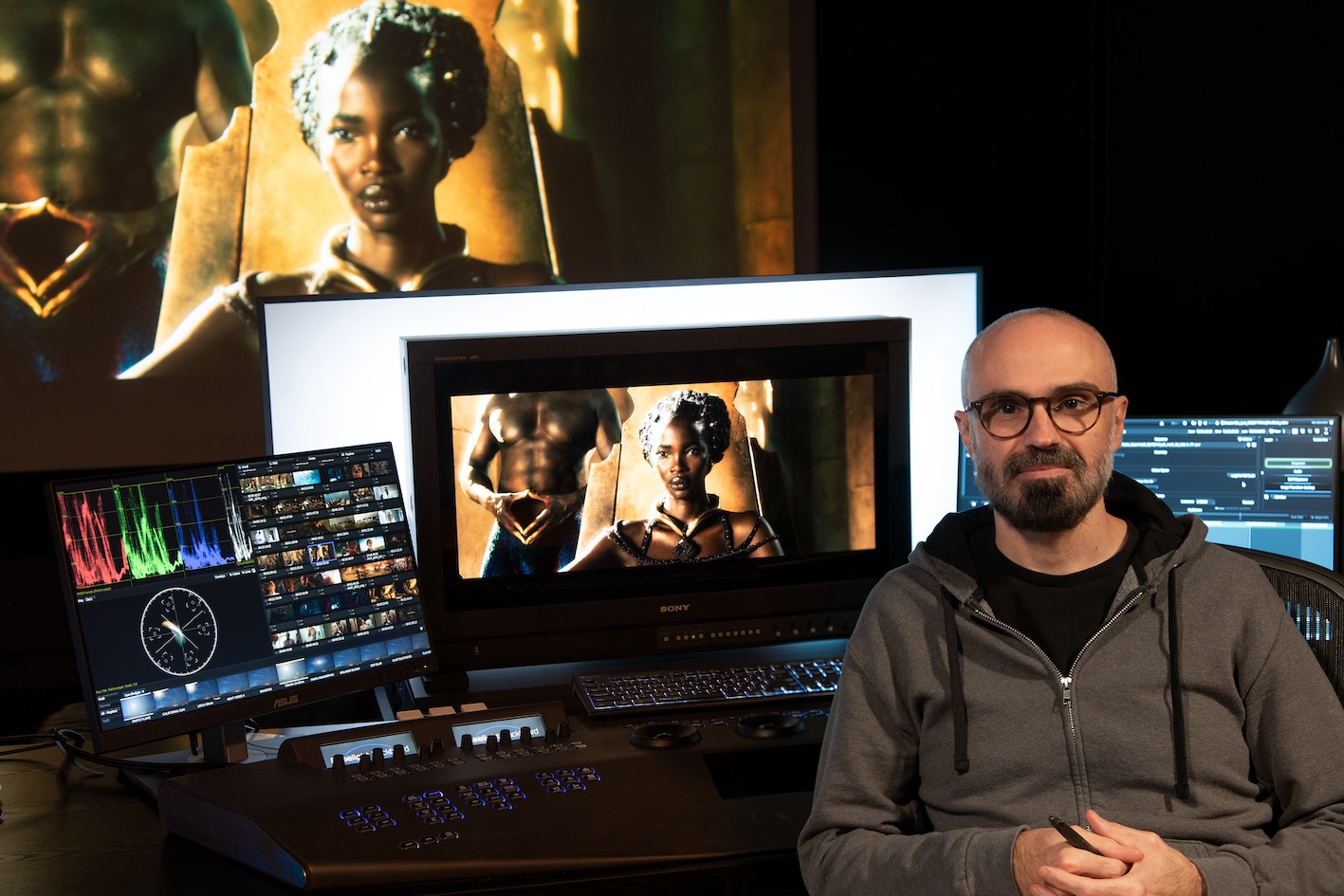 Base­light colourist and co-founder of Toronto's VFX facil­i­ty in Toron­to, Alter Ego, Eric Whipp, was recent­ly reunit­ed with award-win­ning direc­tor and cin­e­matog­ra­ph­er duo, George Miller and John Seale for the mak­ing of Three Thou­sand Years of Long­ing, star­ring Idris Elba and Til­da Swinton.
The movie is a con­tem­po­raryretelling of the sto­ry of a djinn (genie) and renowned cin­e­matog­ra­ph­er, John Seale, came out of retire­ment to shoot the VFX-heavy movie with Miller.
"The Base­light sys­tem, used by Eric Whipp at Alter Ego, was a defin­ing fac­tor in attain­ing the visu­al mood that the Direc­tor George Miller had envis­aged for his film," com­ments Seale.
The process began with set looks off Quick­Times, set in ACES and trans­lat­ed to the full res EXR sequences. The edit­ing took place in Syd­ney, Aus­tralia, while Whipp worked on the grad­ing in Toron­to, Cana­da. The team sent Base­light scenes back and forth from Syd­ney to Toron­to, so that at any time a scene could be opened on the Base­light 2 sys­tem in Syd­ney, and vice versa.
"We moved high-res images across servers and when it came to live ses­sions, we streamed 4k images to Syd­ney for George and John in less than three sec­onds with almost no per­cep­tu­al com­pres­sion," explains Whipp. "Ear­ly on in the process the plan was for me to fly to Syd­ney to sit with George in per­son, but this was all hap­pen­ing in the mid­dle of COVID and the lock­downs were becom­ing an issue. So, we looked into dif­fer­ent stream­ing tech­nolo­gies and found a great result."
Every shot of the film pre­sent­ed a unique chal­lenge either in rela­tion to colour specif­i­cal­ly or due to heavy VFX require­ments and the team turned to Base­light to help achieve their vision.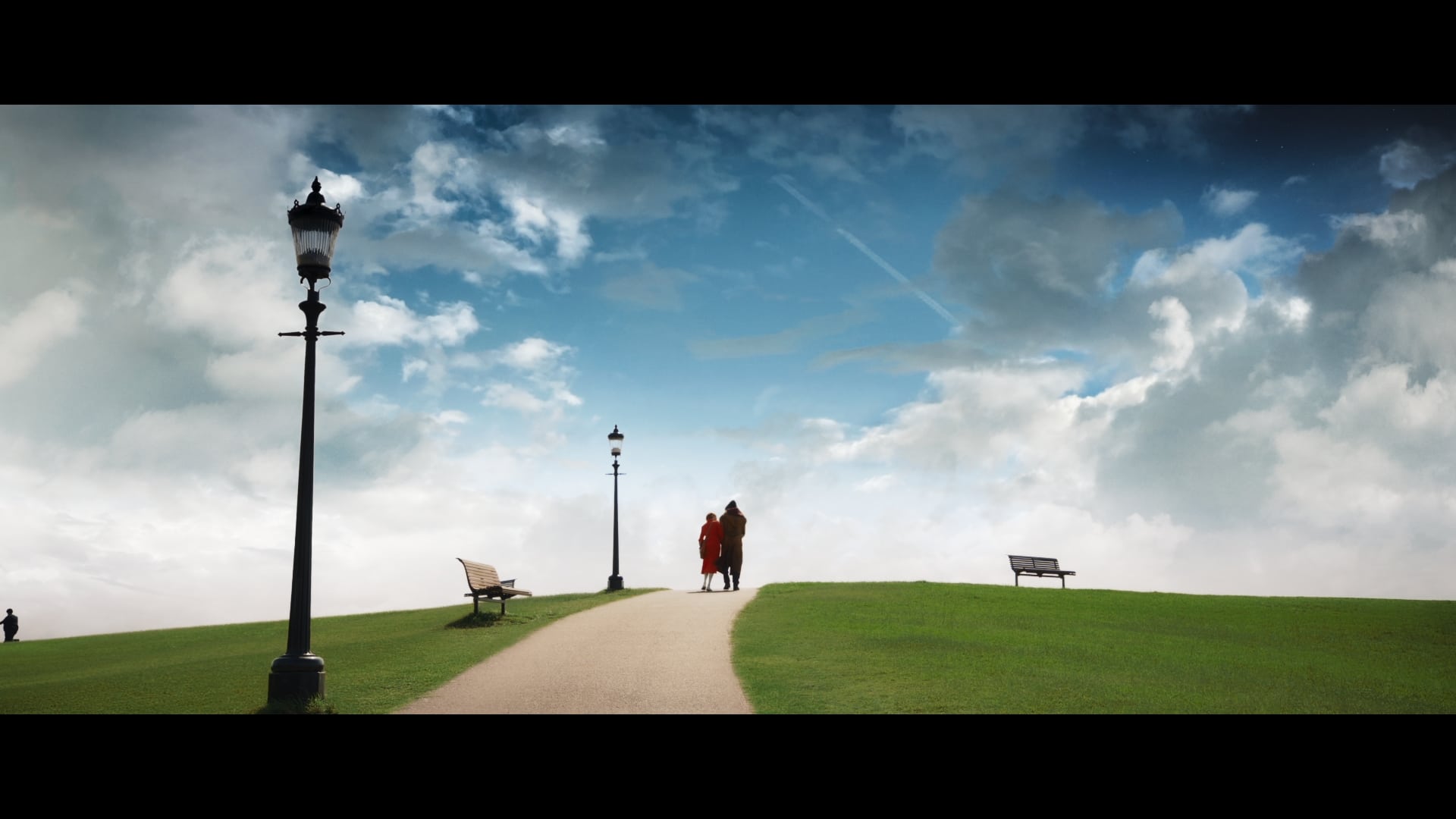 "There was a huge amount of VFX work in the suite. We cre­at­ed vapour com­ing off the djinn, sky replace­ments, "Djinn vision" FX, and very com­pli­cat­ed tran­si­tions," com­ments Whipp. "Due to the way Base­light is archi­tec­tured, it was pos­si­ble to do this all in the suite with­out the need to have VFX involved. This was a bit of a life saver because we were able to keep the grades of the incom­ing and out­go­ing shots "live" rather than bake them down and sup­ply to VFX," Whipp adds.
"The Base­light grad­ing sys­tem was an incred­i­ble asset to finess­ing the images", agrees cin­e­matog­ra­ph­er, John Seale. "The visu­al­ly com­plex film in flash­backs was aid­ed in the shoot­ing by know­ing that grad fil­ter­ing, vignettes and sun shafts could all be done in post. This was a great sav­ing in time, com­fort, and speed of shooting."
The colour team worked close­ly with the VFX depart­ment to achieve the desired out­come. VFX Super­vi­sor, Paul But­ter­worth, joined the first sev­er­al colour ses­sions, so they could col­lab­o­rate on how best to achieve their goal.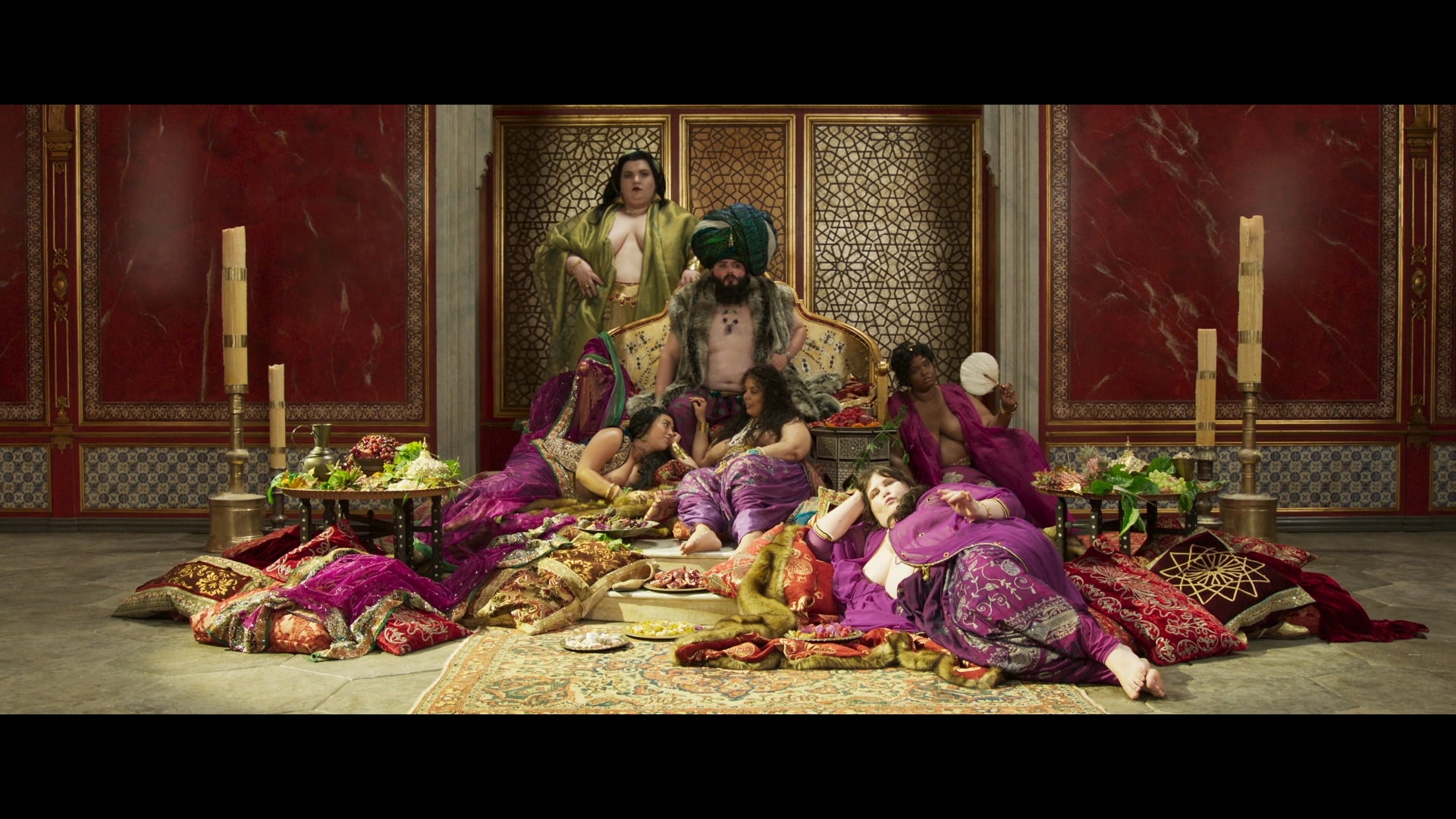 "There were shots where it was clear that the desired look was too com­pli­cat­ed for Base­light, and it would need VFX help, and then there were shots where we took the work off the VFX team, because we could achieve it all in the DI Suite," explains Whipp.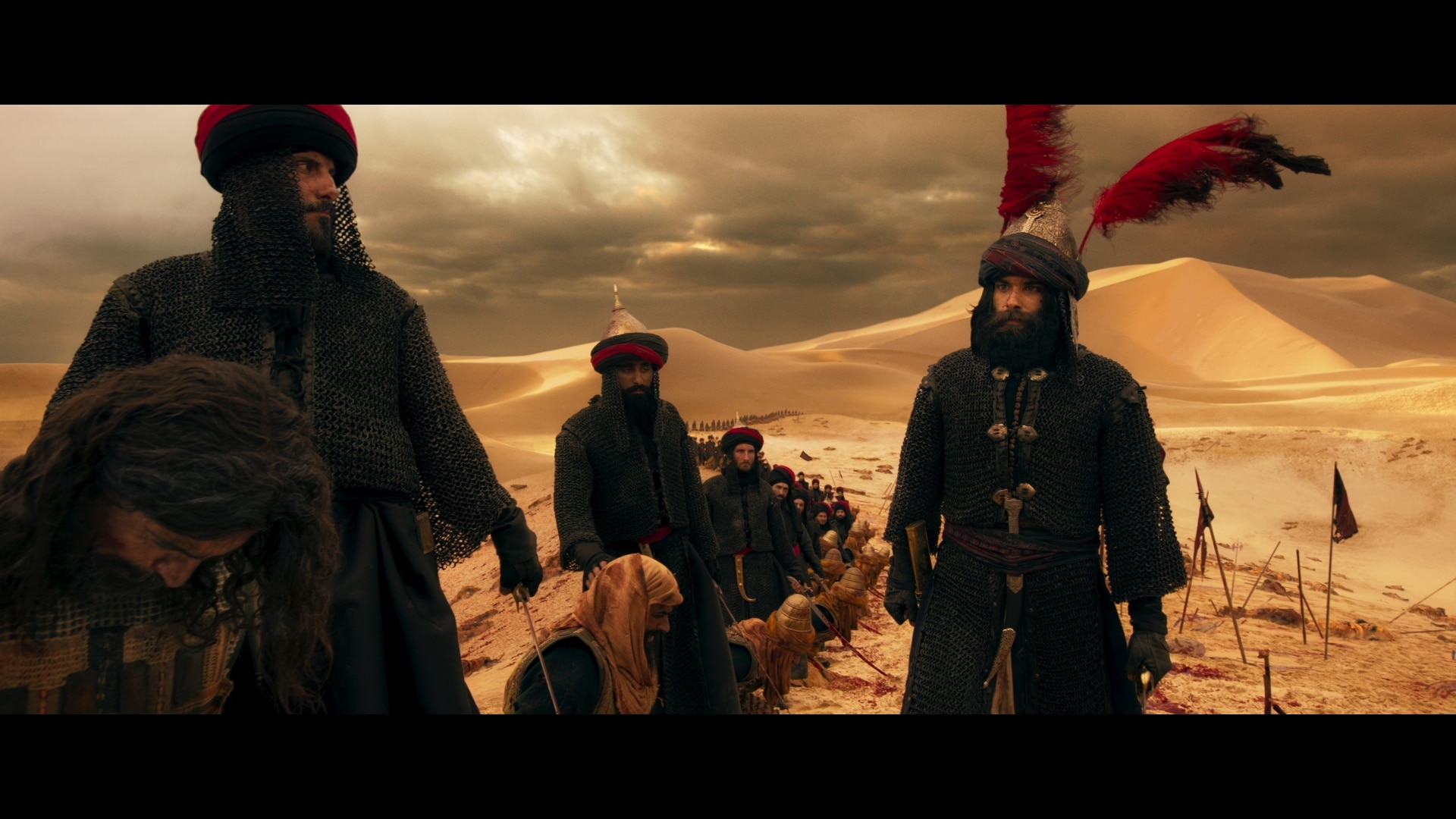 "One thing that did play in my head the whole time," Whipp adds, "was that this was essen­tial­ly John Seale's last film. He had decid­ed to offi­cial­ly retire after­wards, so I real­ly want­ed to do him jus­tice and make sure peo­ple walked away from this film think­ing "the visu­als were stun­ning and beau­ti­ful". I hope we achieved that."
Three Thou­sand Years of Long­ing was released in the­atres glob­al­ly in August and Sep­tem­ber 2022.
About Film­Light
Film­Light devel­ops unique colour grad­ing sys­tems, image pro­cess­ing appli­ca­tions and work­flow tools that are trans­form­ing film and video post-pro­duc­tion and set­ting new stan­dards for qual­i­ty, reli­a­bil­i­ty and per­for­mance. The company's stream­lined meta­da­ta-based work­flows employ robust prod­ucts with cut­ting edge cre­ative tools, allow­ing cre­ative pro­fes­sion­als to work at the fore­front of the dig­i­tal media rev­o­lu­tion. Found­ed in 2002, FilmLight's core busi­ness is cen­tred on the inno­va­tion, imple­men­ta­tion and sup­port of its prod­ucts — includ­ing Base­light, Day­light and Base­light Edi­tions — in lead­ing pro­duc­tion com­pa­nies, post-pro­duc­tion facil­i­ties and film/TV stu­dios around the world. Film­Light is head­quar­tered in Lon­don, where its research, design and man­u­fac­tur­ing oper­a­tions are cen­tred. Sales and sup­port are con­duct­ed through region­al ser­vice cen­tres and qual­i­fied part­ners worldwide.
For more infor­ma­tion, vis­it http://www.filmlight.ltd.uk