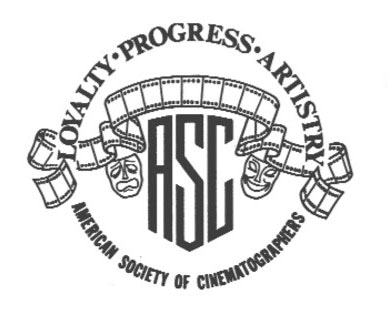 The 3rd ASC Inter­na­tion­al cin­e­matog­ra­phy sum­mit (ICS) closed once again with great suc­cess. The whole pro­gram planed by the ASC Inter­na­tion­al com­mit­tee lead by Suki Medence­vic ASC SAS along with Pat­ty, Del­phine and Alex and Alex got involved a record num­ber of 80 del­e­gates rep­re­sent­ing 40 soci­eties around the globe. Per­haps more than half of the del­e­gates in rep­re­sen­ta­tion of their soci­eties are cin­e­matog­ra­phers liv­ing in LA whom keep strong links with their home­land societies.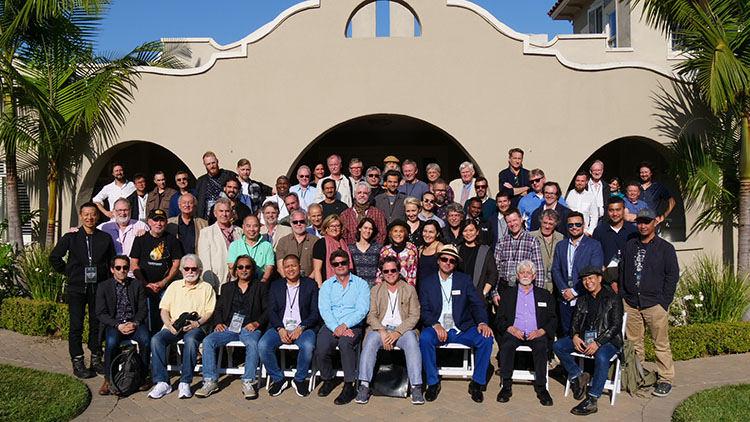 Los Ange­les – Cal­i­for­nia is the cen­tre of motion pic­ture indus­try which attracts dream­ers from all over the world. But to be fair, the main rea­son for less del­e­gates fly­ing from abroad are rel­a­tive to costs. A trip to the oth­er side of the world from Euro­pean or Asian rep­re­sen­ta­tions is always of great finan­cial effort for small­er soci­eties. The cost for a week stay in the hotel and flight tick­et, (despite the gen­er­ous sup­port on meals by ASC which offers break­fast, lunch and din­ner dur­ing the sum­mit days), will be no less than 2250⁄2500 euros per del­e­gate. Just imag­ine a soci­ety which counts with 50 mem­bers pay­ing an annu­al fee of 50 euros the total income from that soci­ety is 2500 euros per year. By this exam­ple is pos­si­ble to under­stand how cost­ly is for a soci­ety to afford 2 delegates.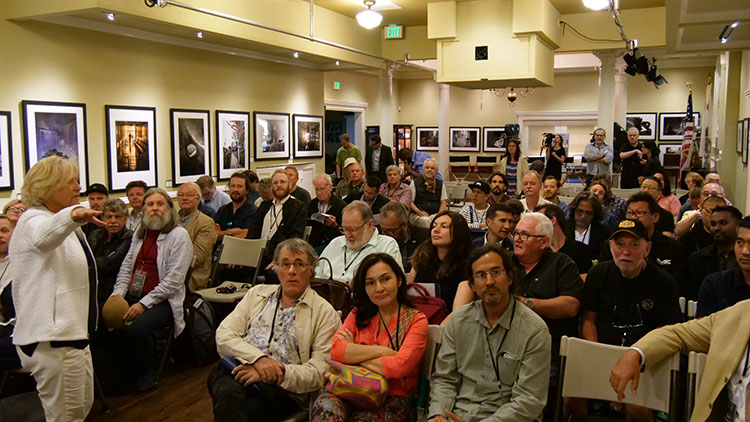 The only way to be able to get funds not only to attend great sem­i­nars like this one but to held oth­er ini­ti­ates only being spon­sored is pos­si­ble. We all know how hard is in our soci­eties to get local spon­sor­ing. Most of the man­u­fac­tur­ers are based in Amer­i­ca, Ger­many and Eng­land. In oth­er coun­tries only exists rep­re­sen­ta­tions from these indus­tries which makes them of course weak when it comes to sup­port the soci­eties. For­tu­nate­ly, the Amer­i­can soci­ety can gath­er from spon­sors in the heart of the motion pic­ture indus­try their inter­est and sup­port such event and share it with oth­er fel­lows out of Amer­i­ca. That is of great gen­eros­i­ty and the spir­it which lead this summit.
Even though soci­eties like the Philippine's, Hong Kong's, Qatar's, were present. The Ital­ians were notably missed. But for those whom have tak­en the effort to come was cer­tain­ly worth it. It is an expe­ri­ence of a life time. But even soci­eties miss­ing at the Sum­mit they were well rep­re­sent­ed by IMAGO.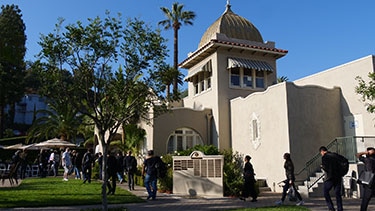 Most of the soci­eties present at the Sum­mit were mem­bers of IMAGO which demon­strates the char­ac­ter of the Fed­er­a­tion which is aim­ing for a glob­al rep­re­sen­ta­tion rather a Euro­pean solo orga­ni­za­tion. The unit­ed Nations of cin­e­matog­ra­phers as it is already called in the closed cir­cle of friends.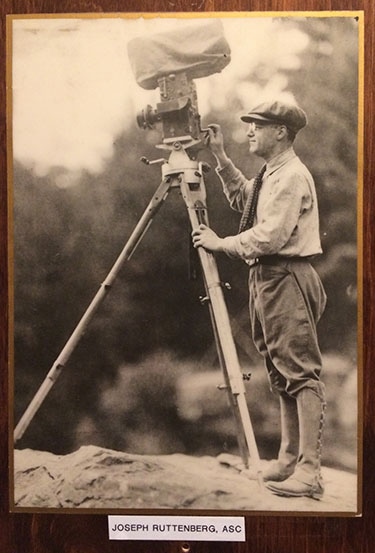 The sum­mit could prove the spir­it of friend­ship which exists amongst cin­e­matog­ra­phers. By shar­ing expe­ri­ences, friend­ship, knowl­edge, which was well noticed by one of the cin­e­matog­ra­ph­er agents that was part of the pan­el dis­cus­sion THE BUSINESS OF CINEMATOGRAPHY. «cin­e­matog­ra­phers are much more unit­ed and have a more sense of cama­raderie than any oth­er dis­ci­pline of the indus­try».

The ASC club house the head­quar­ters of the Amer­i­can soci­ety plays an extra­or­di­nary part dur­ing the Sum­mit. The sen­sa­tion of feel­ing at home at safe grounds is over­whelm­ing. In one of the the love­ly sun­ny after­noons dur­ing a short break of the event, Tony Cos­ta men­tioned to Joe Dun­ton that he would dream for IMAGO also to have its own Club House some­where in Europe to what Joe imme­di­ate­ly replied. «I would like to full fill that dream. Its pos­si­ble». There is no prob­lem to dream.
But the house itself wouldn't be enough to feel the home­ly sen­sa­tion with­out the great warm wel­come that every­body had from the ASC mem­bers and staff. We all felt the kind­ness right from the first minute. Across the street from the ASC Club House is the home of the magician's asso­ci­a­tion. But sure­ly the mag­ic uni­ty, cama­raderie and friend­ship lasts on the grounds of the ASC Club House.
Check FULL PHOTO GALLERY HERE
and
*If you wish pho­tos are free to be pub­lished in oth­er mag­a­zine or plat­form. Always referred the source – IMAGO, please.
The ASC Club house, rep­re­sents the his­to­ry of cin­e­matog­ra­phy. There are a num­ber of pho­tographs since the ori­gins of the motion pic­ture indus­try. A
great col­lec­tion of film cam­eras are also on display.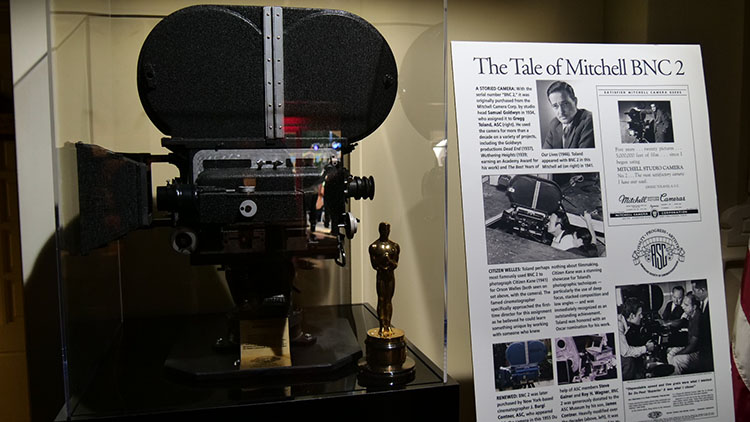 Like the icon­ic cam­era from «Cit­i­zen Kane» direct­ed by Orson Welles and shot by Greg Toland ASC. The cin­e­matog­ra­ph­er was cred­it­ed side by side with the direc­tor wich is unusu­al doing jus­tice to the great cin­e­matog­ra­phy and the rev­o­lu­tion­ary asthet­ics applied in the film.