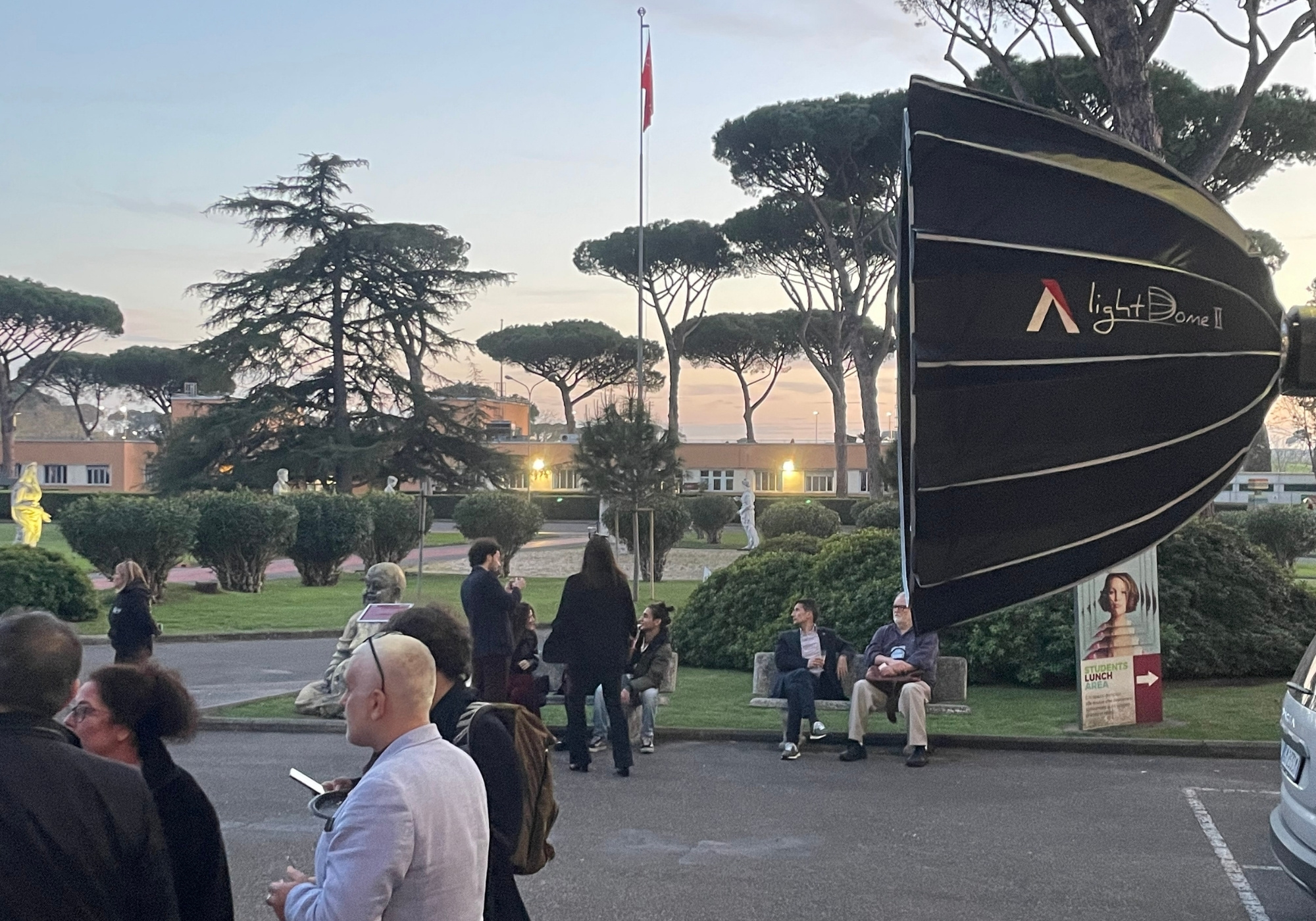 The first day of the 2023 IMAGO 30 Year Anniver­sary cel­e­bra­tions and IAGA take place in the ground floor con­fer­ence room at the Movie Movie Hotel adja­cent to Cinecit­tà stu­dios. And, as is cus­tom­ary with such an event, the spon­sor­ing com­pa­nies mak­ing the whole thing pos­si­ble are show­cas­ing their prod­ucts just out­side the con­fer­ence room.
We had a word with Daniel Maior, Account Man­ag­er Europe for Apu­ture Europe, who have an impres­sive selec­tion of their lat­est light­ing gear in the show­room just out­side the IAGA con­fer­ence. Daniel is locat­ed at the Euro­pean branch office, which is in the Nether­lands close to Ams­ter­dam, and, from here, they han­dle all of Europe.
"Our deci­sion to spon­sor IMAGO and the 2023 IAGA", Daniel explains, "stems from a delib­er­ate focus to make our prod­ucts more ubiq­ui­tous on 'major league' pro­duc­tions than they cur­rent­ly are. Here at the IAGA among the del­e­gates and guests are many heavy­weight Direc­tors of Pho­tog­ra­phy who have great influ­ence over which prod­ucts will be used on the shows they work on, so it's an irre­sistible oppor­tu­ni­ty for us to con­nect with them, and to show them what kind of tools we offer for their always expand­ing tool box. IMAGO mem­bers are the ones in the field, and we lis­ten intent­ly to their sug­ges­tions and needs and aim to devel­op the ide­al lights to meet those needs".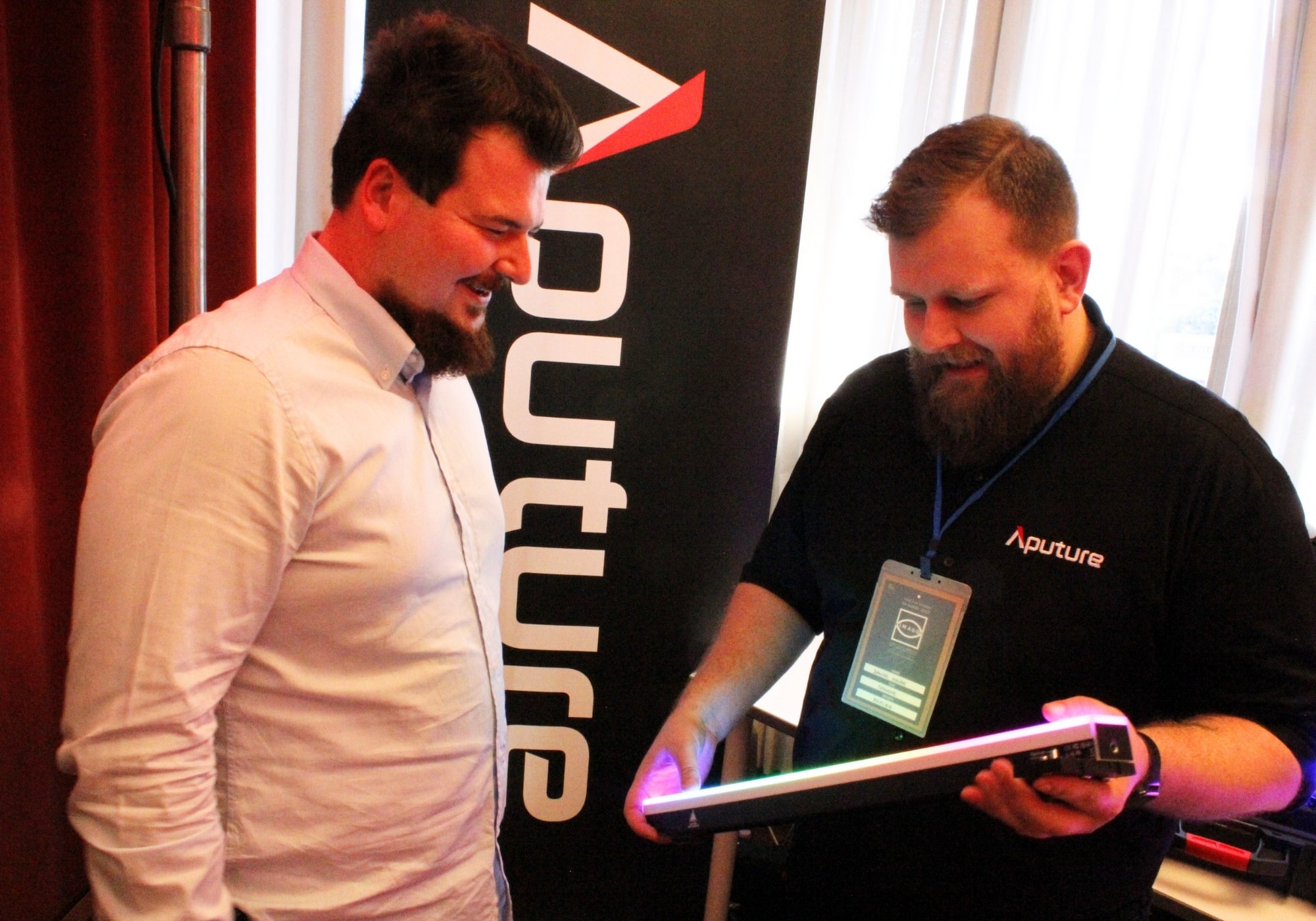 Apu­ture's Daniel Maior, Account Man­ag­er Europe, in con­ver­sa­tion with Airaghi Gia­co­mo at Cinecittà
Daniel con­tin­ues to explain the back sto­ry behind the com­pa­ny Apu­ture. "The com­pa­ny name is a play on words, aper­ture com­bined with future. The com­pa­ny was found­ed by Ian Xie back in 2005 and is orig­i­nal­ly a Chi­nese com­pa­ny. Mr Xie is still very much involved with the com­pa­ny, focus­ing pri­mar­i­ly on prod­uct design.
Daniel has been with Apu­ture since 2019 and came onboard just in time for the shift to LED fix­tures. "Apu­ture were actu­al­ly into a more diverse port­fo­lio at the time, offer­ing mon­i­tors and sig­nal trans­mit­ters etc., but decid­ed to focus on light­ing in the late 2010s and went with LED fix­tures imme­di­ate­ly. Ian saw a big oppor­tu­ni­ty in that and he man­aged to deliv­er the right prod­ucts at exact­ly the right time".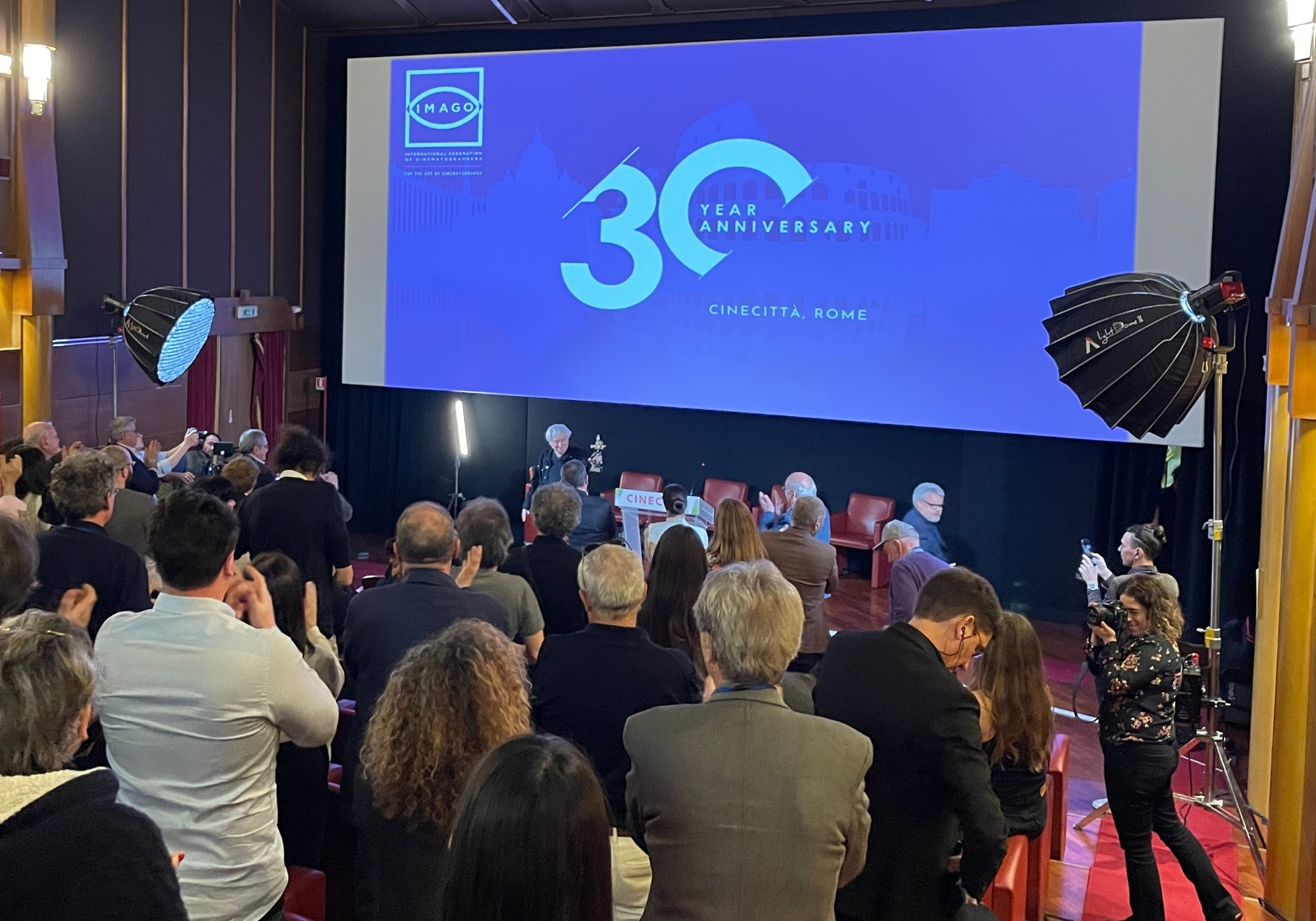 Apu­ture's Light Dome IIs help to illu­mi­nate the stage of the icon­ic Palazz­i­na Fellini.
"Our newest release is the Infini­bar", Daniel con­tin­ues. "It's anoth­er play on words, and we're talk­ing about a LED bar that can be con­fig­ured to cre­ate shapes like pan­els or strips etc. All our lights are LEDs and chip-on-board COBs are now one of our main focus­es in our port­fo­lio. At the BSC Expo in 2022 "hard light LED was the big thing" and COBs are the key to that technology".
You can find out more about Apu­ture and their range of prod­ucts by click­ing here.
Lars Pet­ters­son FSF