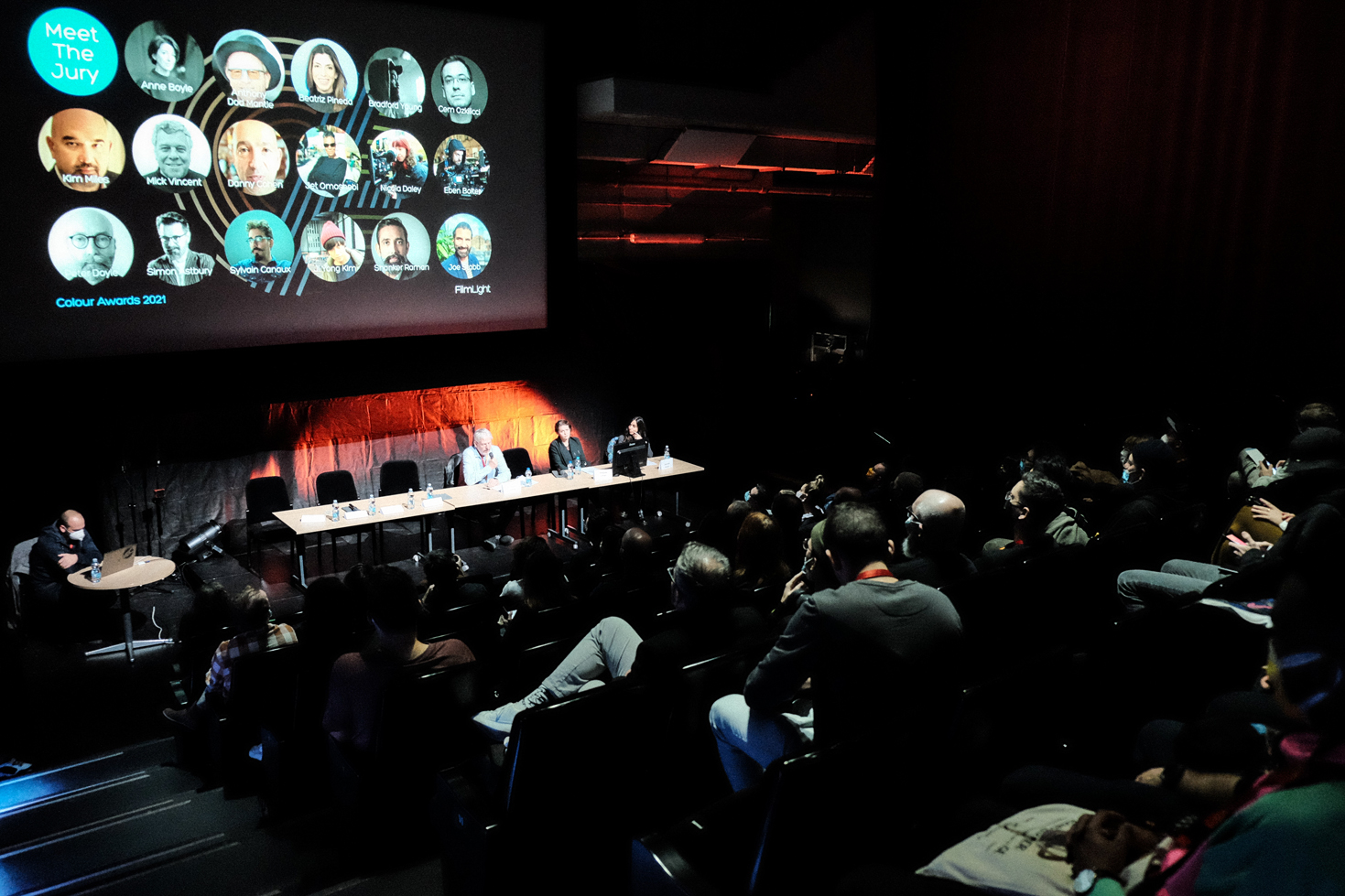 Film­Light reveals first ever Colour Award win­ners live from Ener­ga­CAMER­IM­AGE.
After a long and care­ful eval­u­a­tion process, the hon­ours have been dis­trib­uted: the win­ners of the first-ever Film­Light Colour Awards were announced at a spe­cial cer­e­mo­ny as part of Ener­ga­CAMER­IM­AGE on Sun­day, 14 November.
The cer­e­mo­ny includ­ed a pan­el dis­cus­sion with sev­er­al of the win­ners in atten­dance and oth­ers join­ing in online, in a hybrid pre­sen­ta­tion watched live by many across the globe.
The award for the grad­ing of a the­atri­cal fea­ture went to Eric Wei­dt, who worked with DoP Erik Messer­schmidt on Mank. Shot on an 8K RED cam­era, the movie is strik­ing for its 30s Hol­ly­wood look com­bined with the crys­tal-sharp resolution.
The top two entries for the tele­vi­sion series/episodic cat­e­go­ry could not be sep­a­rat­ed, and so each was award­ed a trophy.
The Far­go episode 'East/West' was an homage to the clas­sic movie The Wiz­ard of Oz. Colourist Tony D'Amore of Pic­ture Shop dug deep into tools avail­able to track mattes to blend mono­chrome and colour, with beau­ti­ful footage shot by DoP Dana Gonzales.
Placed along­side Far­go was Damien Van­der­cruyssen's work at HARBOR on the series Lisey's Sto­ry, episode 'Lisey's Sto­ry', shot by DoP Dar­ius Khond­ji. The sto­ry­line blend­ed real­i­ty and dreams, and the grade empha­sised the dif­fer­ing envi­ron­ments, includ­ing star­tling mar­bleised faces.
Tim Masick at Com­pa­ny 3 took the award for best grad­ing in a com­mer­cial, with a stun­ning spot for the Dior Spring Sum­mer 2021 Col­lec­tion, shot by DoP Benoit Del­homme. The strik­ing com­mer­cial used chiaroscuro, putting strong skin tones in sharp con­trast with the moody set­tings, very much in the style of Caravaggio.
There was also a fourth award, for the most inno­v­a­tive use of Base­light as the grad­ing plat­form. Gilles Granier, Fabi­en Napoli and Arnaud Caréo from Le Labo, Paris worked in part­ner­ship on Miss to estab­lish the high­ly indi­vid­ual look of the movie, and togeth­er they devel­oped their own gamut manip­u­la­tion tool­box with­in Baselight.
Both Eric Wei­dt and the team from Le Labo were in atten­dance for the pre­sen­ta­tion at Ener­ga­CAMER­IM­AGE, while the oth­er win­ners took part from their home coun­tries. There was also an online appear­ance from DoP Benoit Del­homme to dis­cuss his amaz­ing pho­tog­ra­phy on the Dior Spring Sum­mer 2021 Col­lec­tion and his col­lab­o­ra­tion with colourist Tim Masick, and also DoP Dana Gon­za­les dis­cussing his work with colourist Tony D'Amore on Far­go.
"All of us at Film­Light are real­ly excit­ed by the recep­tion the indus­try has giv­en the Colour Awards, and by the extra­or­di­nary work the final­ists and win­ners pre­sent­ed," said Jacque­line Loran, Direc­tor at Film­Light. "We are very grate­ful to our part­ner bod­ies and of course to the judg­ing pan­el, but we are even more hon­oured by the response we saw from colourists across the world.
"This was the first Film­Light Colour Awards," she added. "Already we can see that the mood is there to cel­e­brate the amaz­ing art of the colourist in every respect, and we have plans to make the 2022 edi­tion even more exciting."
The awards were organ­ised in con­junc­tion with Ener­ga­CAMER­IM­AGE, the Amer­i­can Soci­ety of Cin­e­matog­ra­phers, Ima­go (the Inter­na­tion­al Fed­er­a­tion of Cin­e­matog­ra­phers) and CSI (Col­orist Soci­ety Inter­na­tion­al). They were judged by an inter­na­tion­al pan­el of well-known direc­tors, DoPs and colourists.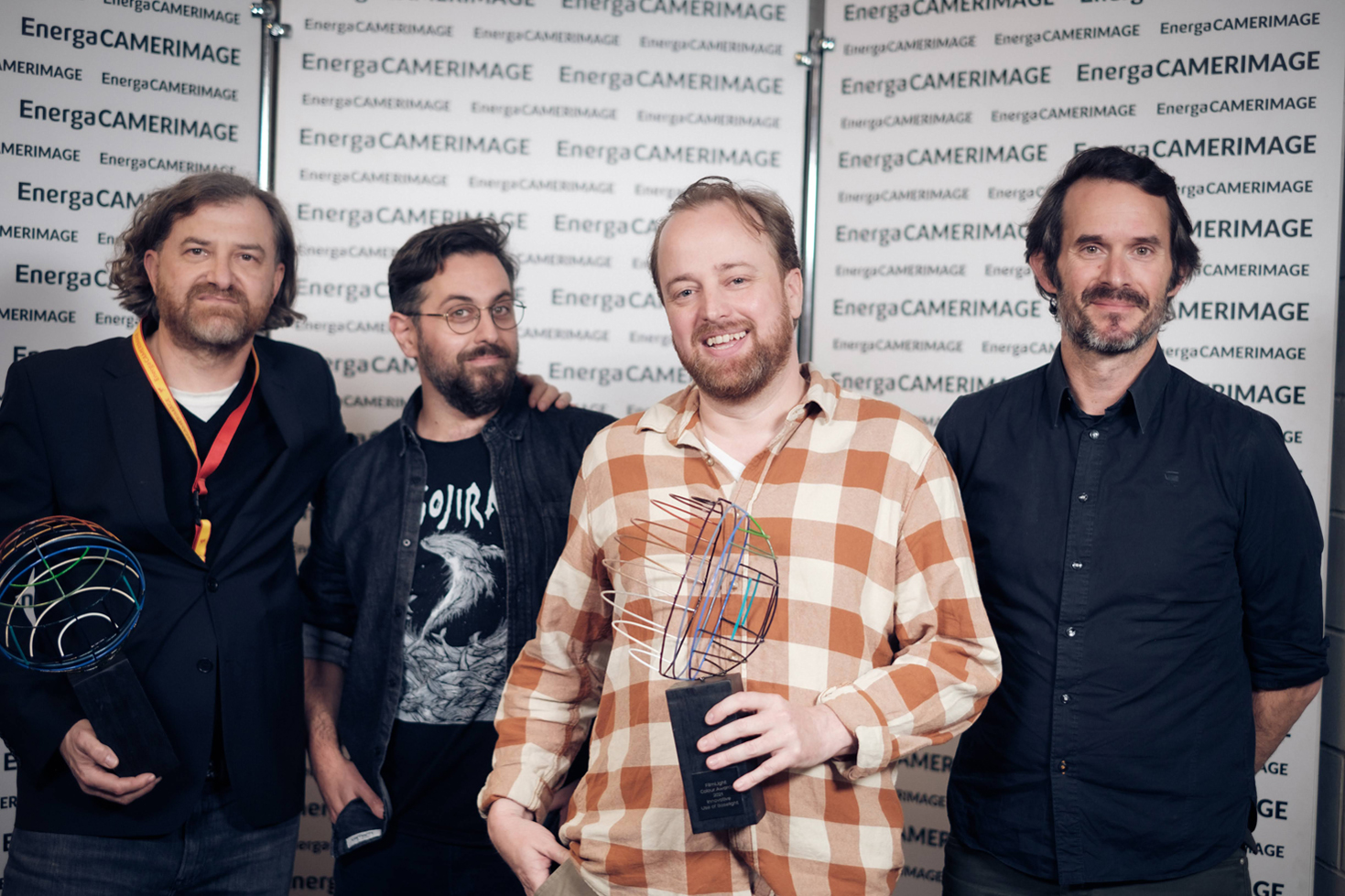 Eric Wei­dt, win­ner of the The­atri­cal Fea­ture cat­e­go­ry for 'Mank', with Fabi­en Napoli, Arnaud Caréo and Gilles Granier of Le Labo, Paris, win­ners of the Inno­v­a­tive Use of Base­light cat­e­go­ry for 'Miss'.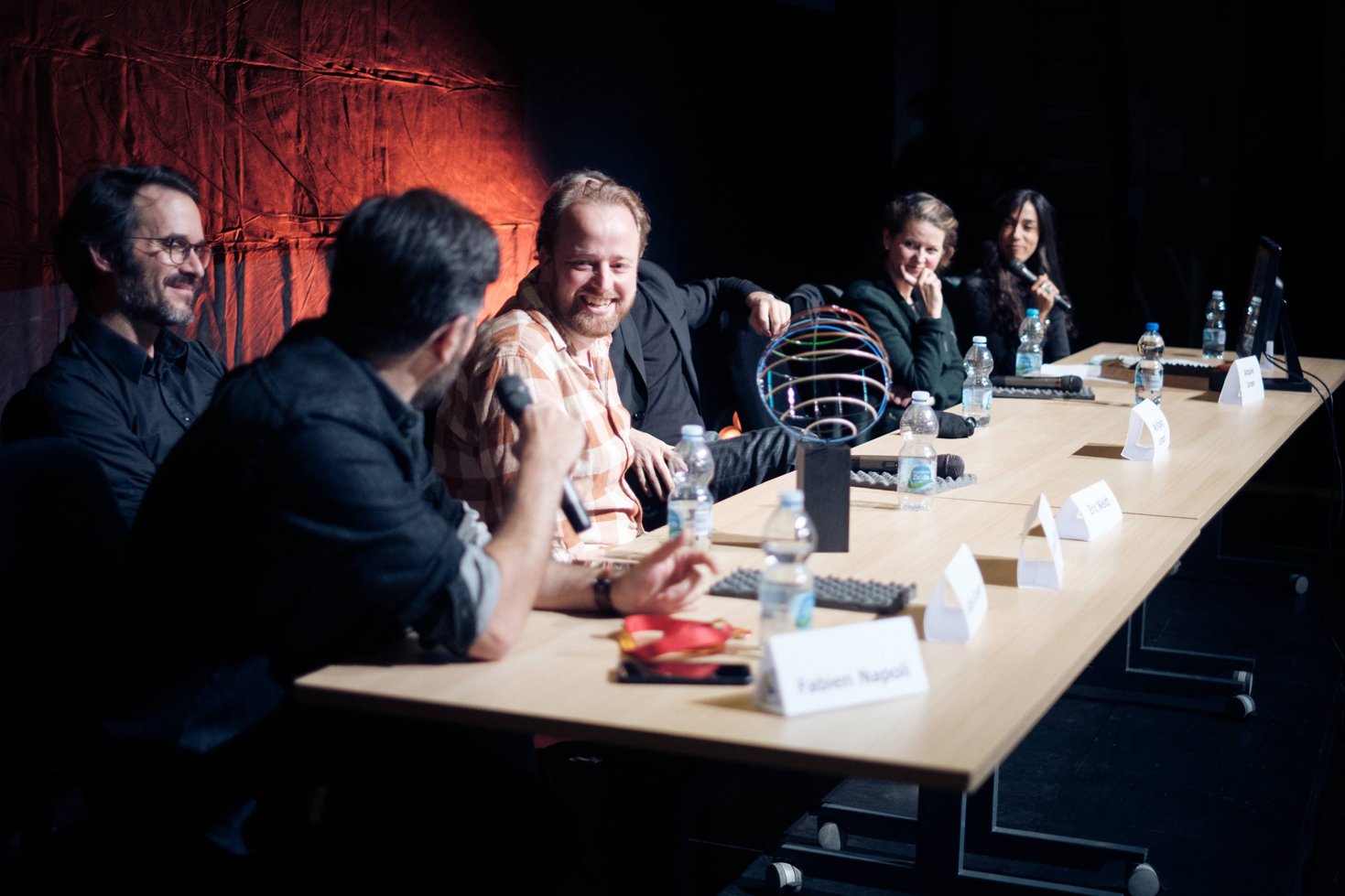 Film­Light Colour Awards Cer­e­mo­ny – Pan­el Discussion
Film­Light Colour Awards Cer­e­mo­ny – Pan­el Discussion