ABC was found­ed in 2000. They are part of Ima­go and of the new­ly found­ed FELAFC / Fed­er­ação Lati­no-Amer­i­cana de Autores de Fotografia Cinematográfica.
ABC counts around 170 mem­bers as cin­e­matog­ra­phers but they also gath­er Art Direc­tors, Cam­era Oper­a­tors, Cam­era Assistants…
Famous cin­e­matog­ra­ph­er Affon­so Beato ASC ABC is a for­mer pres­i­dent as well as Wal­ter Car­val­ho or Lau­ro Escorel. Today Marce­lo Trot­ta bet­ter known as Tintin is run­ning the board.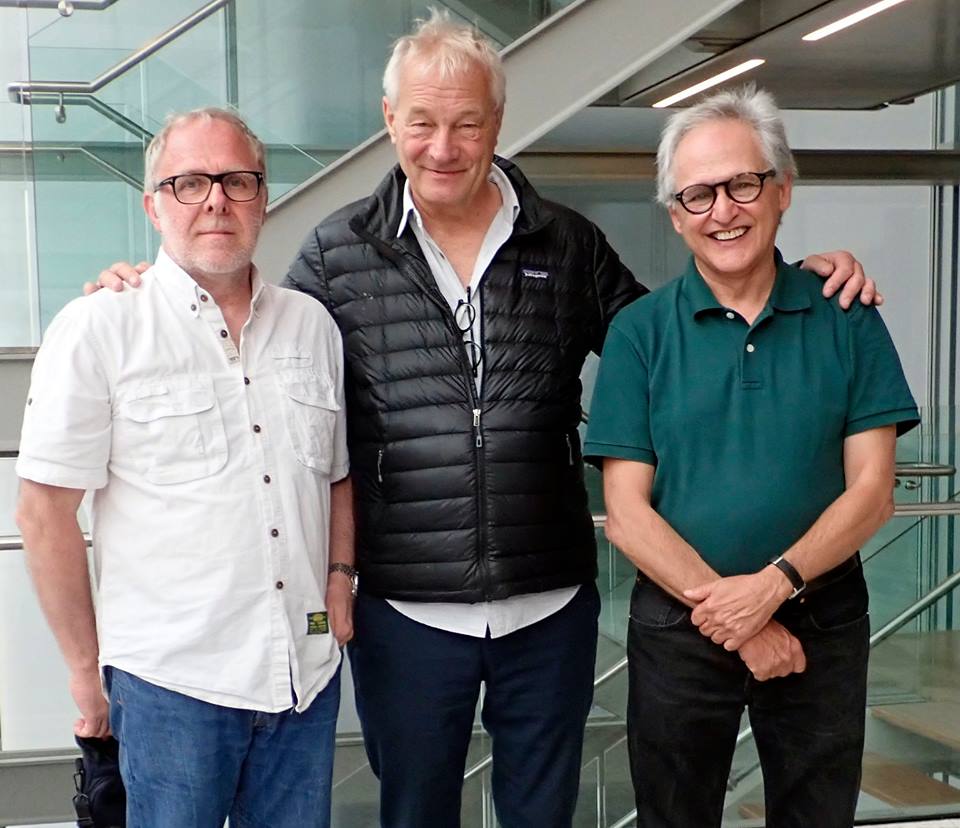 Louis-Philippe Capelle with Kees Van Oost­rum ASC NSC and Hugo Koven­sky ABC on the right.
Since 2002, they orga­nized at La Cin­e­mate­ca de Sao Paulo, the week of the cin­e­matog­ra­phy. This is a Micro Salon style event: work­shop, mas­ter­class­es and equip­ment pre­sen­ta­tions. Most of the man­u­fac­tur­ers attend­ed, all rep­re­sent­ed by their local or region­al deal­ers. For the first time in Brazil, the cin­e­matog­ra­phers were able to dis­cov­er the new Alexa LF, but also Red new mod­els, the Sony Venice or the new range of Canon and Pana­son­ic cameras.
Dur­ing these very busy days, more than 3000 peo­ple com­ing from all region of Brazil gath­ered in a very relaxed and friend­ly mood in the beau­ti­ful sur­round­ing of the Brasilean Cin­e­mate­ca.
TV Globo, the major TV chan­nel in Brazil (60 mil­lions audi­ence every­day) Net­flix have also send rep­re­sen­ta­tive, show­ing their huge inter­est in the film mak­ing.
Zeiss host­ed a Q/A ret­ro­spec­tive of the car­reer of Affon­so Beato, putting for­ward the poly­va­lence and tal­ent of this great cin­e­matog­ra­ph­er and dis­cussing about the use of dif­fer­ent set of lens­es for visu­al cre­ativ­i­ty.
Ima­go was rep­re­sent­ed by Gen­er­al Sec­re­tary Louis Philippe Capelle and the ASC by Pres­i­dent Kees Van Oost­rum. Both insist­ed on the col­lab­o­ra­tion between coun­tries, the world of cin­e­matog­ra­phy becom­ing glob­al. Kees and Affon­so, under the ban­ner of Arri were talk­ing about the new chal­lenges in Cin­e­matog­ra­phy with the new tools.
Dif­fer­ent pan­els were on stage: the mak­ing of TV series, an impres­sive talk about shoot­ing under­wa­ter, scriptwriting,…
The week end­ed with the ABC Award 2018 Par­ty. This year an very hap­py Adolpho Veloso won 3 awards(Best Cin­e­matog­ra­phy in Doc­u­men­tary, Com­mer­cial and Short Film). The father Wal­ter Car­val­ho and his son Lula were also com­pet­ing: Wal­ter won the award for the TV dra­ma and Lula for the best pho­tographed fea­ture film Bin­go – O Rei das Man­hãs
(rep­re­sent­ed Brazil for the Acad­e­my Awards). This film won also the awards for Best Art Direc­tor, Edit­ing and Sound.
Thanks and con­grat­u­la­tions to Mar­cel­lo and his team for the suc­cess of this week.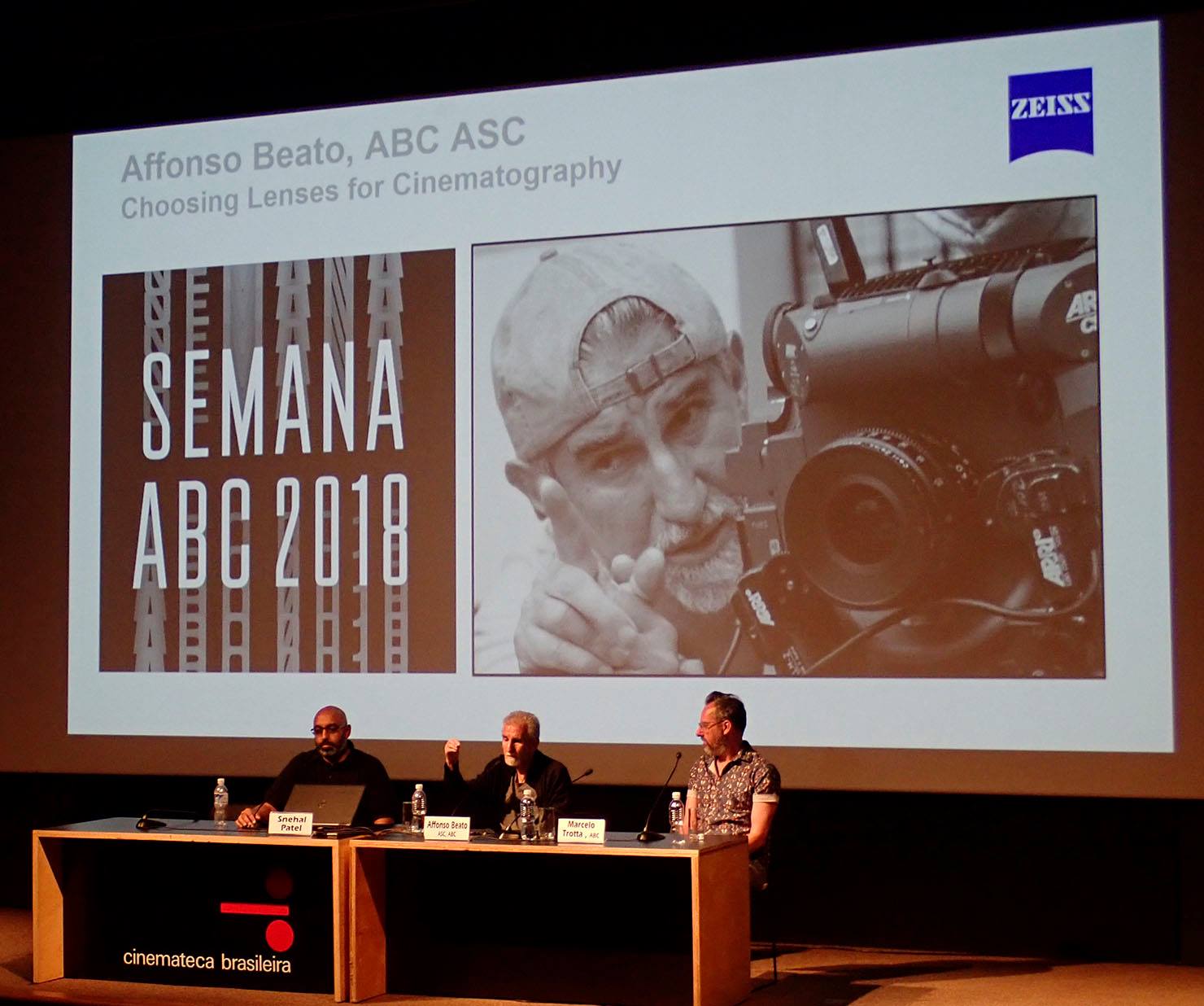 Last day ‑Trib­ute to Affon­so Beato ASC ABC by Zeiss

Din­ner in Sao Paulo with Thomas and Mar­cel from Fuji, Kees, Mar­cel­lo and Affon­so, great ital­ian food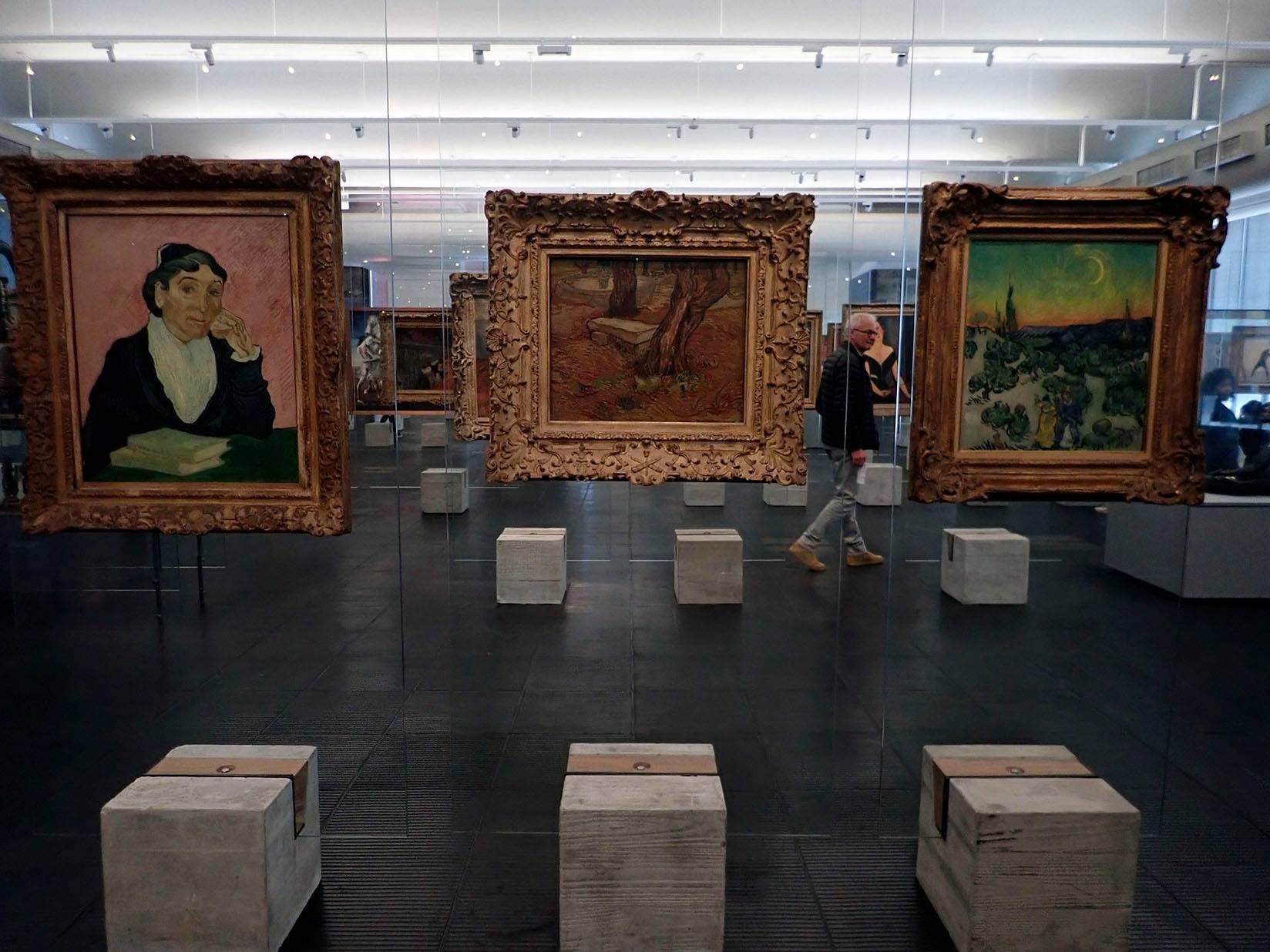 3 Van Gogh's and Kees Van Oost­rum ASC-NSC