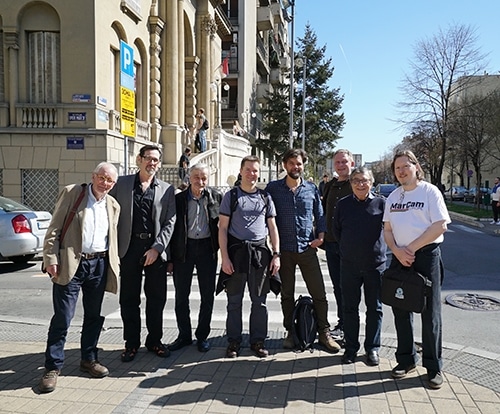 The Bel­grade IAGA/IMAGO Awards Event wasn't all work and no play, for­tu­nate­ly. Some of us had to catch a bus for the air­port at three o'clock in the after­noon on Sun­day, so that left us a cou­ple of hours to explore the sur­round­ings. The del­e­ga­tion from Den­mark, affec­tion­ate­ly known as "The Dan­ish Guys", put togeth­er their own lit­tle sight­see­ing tour and any­one crazy ‑Ahem, sor­ry, adven­tur­ous- enough to string along was welcome!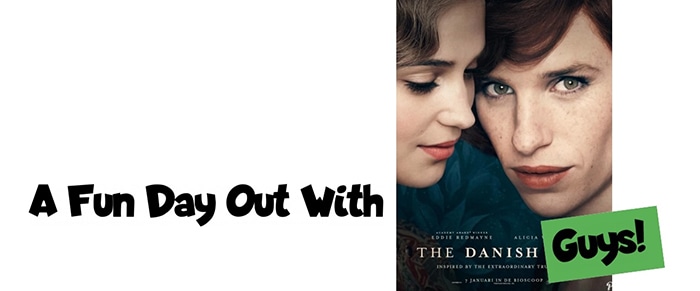 With one addi­tion­al new­com­er each from Spain, Rus­sia and two more from Swe­den, we fit per­fect­ly into the hotel ele­va­tor, and dur­ing the ride down from the sixth floor we real­ized with dread how dis­as­trous­ly we'd failed ‑when putting togeth­er the group- on gen­der, eth­nic­i­ty, sex­u­al ori­en­ta­tion… and height! "Where are the dwarves?" as one of us exclaimed with anguish.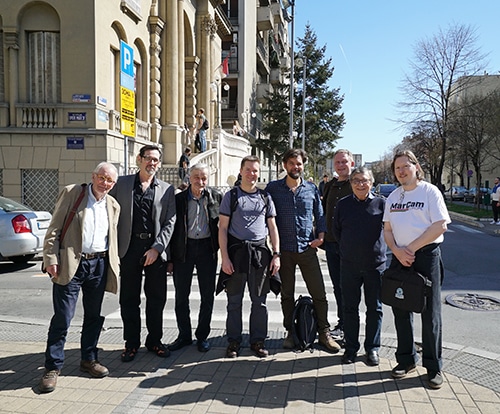 Team Den­mark had already decid­ed on the objec­tive of our lit­tle excur­sion: the Niko­la Tes­la Muse­um! Look­ing at the map, it was only 1,8 kms from our hotel, so I guess we could have walked, but it seemed like good fun and promised a lit­tle extra sight­see­ing as well to take a taxi ride, so that's what we did. Strange­ly, dri­ving less than 2 kms in Bel­grade took upwards of twen­ty min­utes, so we can't com­plete­ly rule out that we we're tak­en for a ride in more ways than one…
How­ev­er, once at the muse­um the pro­ceed­ings were kicked off with a very inter­est­ing and edu­ca­tion­al film cov­er­ing Tesla's life and major achieve­ments. After that our delight­ful muse­um guide got busy demon­strat­ing the var­i­ous amaz­ing elec­tri­cal equip­ment in the exhi­bi­tion area, gad­gets that would put Ken­neth Strickfaden's mag­nif­i­cent boom­ing, spark-blast­ing con­trap­tions from the 1930s Franken­stein movies to shame!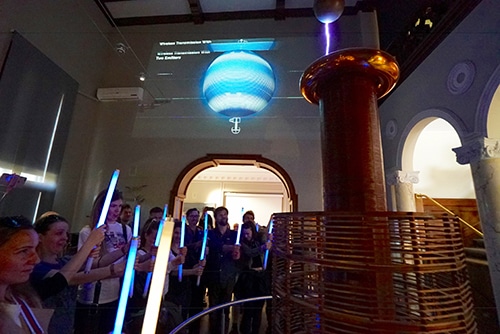 The first thing she asks her audi­ence is: "is any­one here wear­ing a pace­mak­er?" Oh-oh! I say to myself, tak­ing a cou­ple of steps back­wards, "I'm not going any­where near those Tes­la coils!"
Because these pup­pies gen­er­ate hun­dreds of thou­sands of volts, and if you hold up a neon tube any­where near them, the tube glows in mid-air! The small­er of these Tes­la Coils you could actu­al­ly safe­ly put your hand close to ‑and sparks would lit­er­al­ly fly from the device to your hand as you did this! The rea­son this doesn't lead to whole­sale invol­un­tary manslaugh­ter at the muse­um all the time, is that this is high-volt­age, low-cur­rent, high-fre­quen­cy AC, and that kind is a lot less dan­ger­ous than it's low-volt­age, high-cur­rent coun­ter­part we find in our homes.
Our guide then zeroed in on Juan Anto­nio Fer­nán­dez, AEC, and did her lev­el best to elec­tro­cute him (as you can see in the pic­tures), but alas, to no avail ‑he must have been wear­ing
thick rub­ber boots!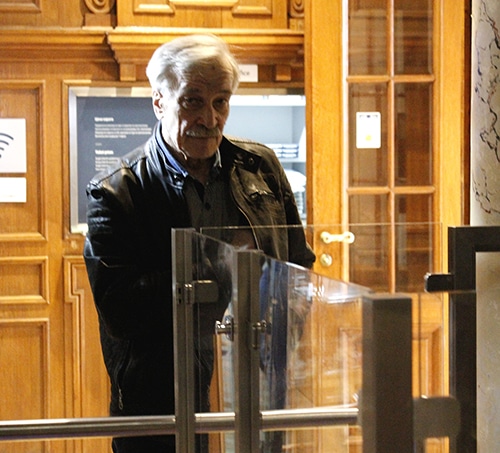 Mean­while, our Russ­ian friend Yurii Kli­menko man­aged to retain a dig­ni­fied, states­man­like poise in the back­ground, which on this day and in this com­pa­ny must count as a major accomplishment!
Wan­der­ing through the muse­um halls, it's a sober­ing expe­ri­ence to wit­ness all the accom­plish­ments of Niko­la Tes­la that sur­round us here, and at the same time pon­der­ing it's off­spring: the mod­ern every­day com­forts which we take for absolute­ly grant­ed.
Every­thing elec­tri­cal around us seems to have some rela­tion to Niko­la Tes­la: AC elec­tric­i­ty in every wall sock­et every­where, elec­tri­cal light­ing, elec­tric motors in every­thing from our tooth­brush­es to lux­u­ry Tes­la cars, etc etc.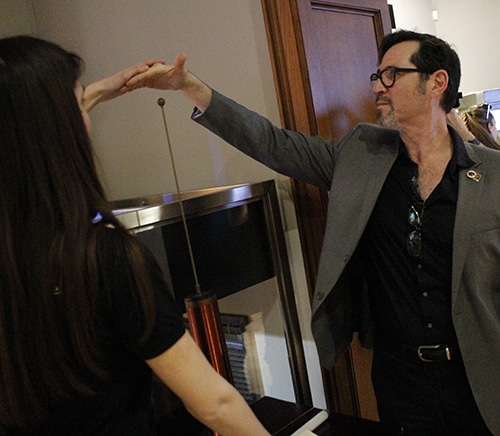 Towards the end of the muse­um vis­it, the Danes with­drew to a cor­ner at the foot of a grand stair­case, and you could tell they were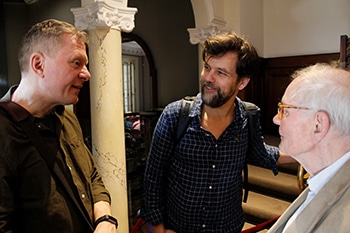 now in "Do not dis­turb!" mode. Although their lan­guage is inde­ci­pher­able, to me it's obvi­ous! "The Dan­ish Guys" are lay­ing their plans for their ulti­mate objec­tive: Dan­ish World Dominion! 🙂
Lars Pet­ters­son, FSF