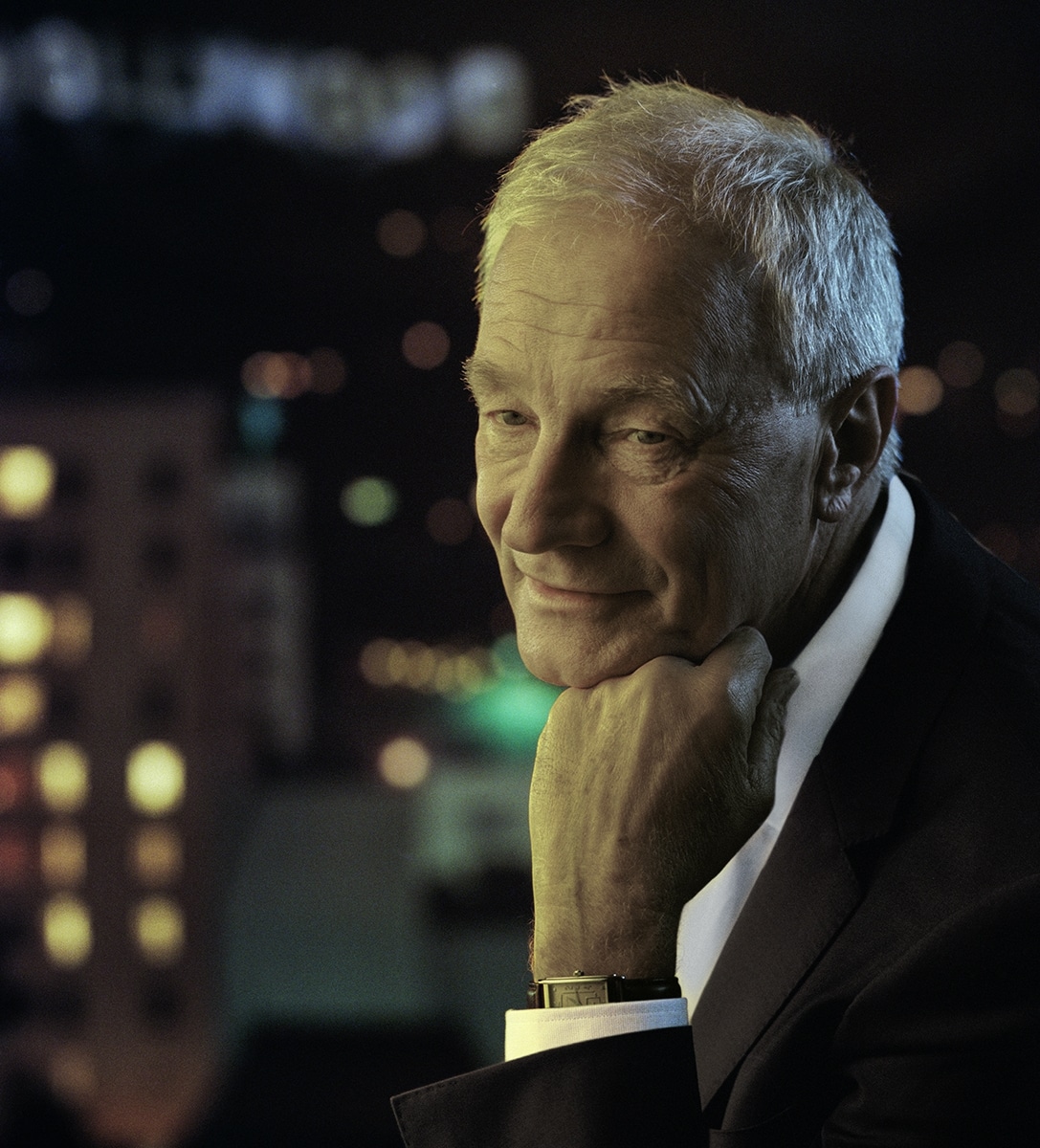 With the Cour­tesy of ASC we tran­scribe the entire edi­to­r­i­al text writ­ten by Kees van Oost­rum ASC
The sub­ject relates to IMAGO's long term aim to have the recog­ni­tion of the cin­e­matog­ra­ph­er and ASC Pres­i­dent touch the sub­ject in his last two edi­to­ri­als pub­lished in the ASC website.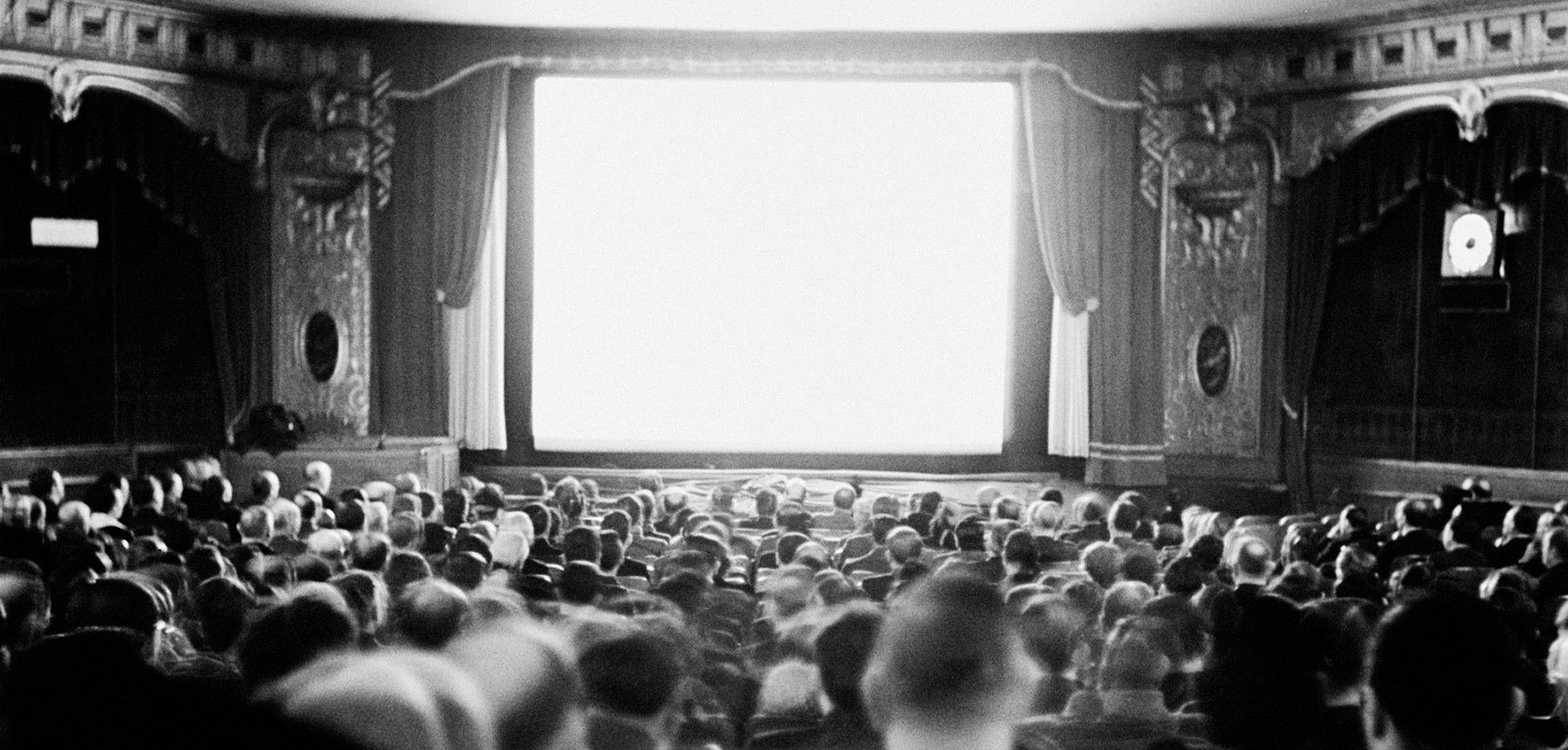 A Film By…
A few years ago, I got a phone call from a direc­tor with whom I had col­lab­o­rat­ed on an inde­pen­dent fea­ture — a project that had come, of course, with cer­tain mon­e­tary con­ces­sions con­cern­ing fees, crew and equip­ment. It was the director's first film, but he had a sub­stan­tial résumé direct­ing for the stage; his famil­iar­i­ty with dra­ma was emi­nent but not nec­es­sar­i­ly prac­ti­cal. Nev­er­the­less, we had a great time mak­ing the film, and it proved to be a par­tic­u­lar­ly worth­while cre­ative endeavor.
I had enjoyed it from the start, in pre­pro­duc­tion, where style and tone were dis­cussed while burn­ing the mid­night oil. Scout­ing loca­tions had felt grat­i­fy­ing, as the direc­tor was open to my com­ments on their prac­ti­cal­i­ty and look. We shot tests and occu­pied a DI suite to cre­ate the LUTs for the film, and we decid­ed to favor wide-angle lens­es as we dis­cussed the immer­sive and dynam­ic feel­ing they brought to our shots of the actors' faces.
After pro­duc­tion wrapped, we put the fin­ish­ing touch­es on the film in the DI suite — and then I was on to the next project. So, when the direc­tor called me, I was thrilled to hear that the film had been invit­ed to a small but pres­ti­gious film fes­ti­val. He went on to tell me that he had been asked to come along, but, unfor­tu­nate­ly, they could not pro­vide trav­el or accom­mo­da­tion for the cin­e­matog­ra­ph­er. He sug­gest­ed, though, that it would be great if I could go any­way, espe­cial­ly con­sid­er­ing our close collaboration.
So off I went a cou­ple of weeks lat­er, excit­ed and brim­ming with antic­i­pa­tion that there would at last be some recog­ni­tion of our hard work.
I had tried to book a room at the director's hotel, but the rates were pro­hib­i­tive because of the fes­ti­val, so instead I found mod­est lodg­ing a few miles out­side of town. I took an Uber to the pre­mière, but of course the Hon­da Accord was not allowed to drop me off at the front of the the­ater. As I walked from the car to the venue, I caught a glimpse of the direc­tor arriv­ing in a black SUV, from which he was quick­ly ush­ered into the the­ater, over the red car­pet. Thir­ty min­utes lat­er, I made it inside with the rest of the audi­ence. I was seat­ed in the front row and told that there might be some ques­tions from the audi­ence dur­ing the pre-screen­ing Q&A.
There was full applause when the direc­tor was invit­ed to the stage by the mod­er­a­tor, a promi­nent film crit­ic. At first, they talked about what had inspired the direc­tor to take on this script. But then, when the con­ver­sa­tion shift­ed to the cin­e­mat­ic lan­guage — the film's look and tone — and the direc­tor start­ed to share his inten­tions, I won­dered if I was in the wrong the­ater. What he talked about had noth­ing to do with our inten­sive col­lab­o­ra­tion in prep, our philo­soph­i­cal dis­cus­sions on set, or the expres­sion of our feel­ings about col­or and den­si­ty dur­ing post­pro­duc­tion. He ref­er­enced dra­ma and lit­er­a­ture we had nev­er con­sid­ered. And when it came to the look, he talked about Basquiat and Rem­brandt — an odd cou­ple, to say the least, and two artists we had nev­er discussed.
It was then I real­ized he was not refer­ring to "we" or "our," but just to "I" or "my."
Out of the blue, the direc­tor point­ed me out in the front row, intro­duc­ing me as "my cin­e­matog­ra­ph­er." After a brief audi­ence acknowl­edg­ment, the mod­er­a­tor asked if there were any ques­tions for the cin­e­matog­ra­ph­er. There was one: "What cam­era did you use?" I was momen­tar­i­ly speech­less. The thought raced through my head, "How irrel­e­vant," but my thought was cut short from being vocal­ized when the mod­er­a­tor jumped in to announce that, for the sake of time, we had to start the film.
Soon a wel­come and com­fort­ing dark­ness descend­ed on the the­ater. Relieved, I slumped back in my seat. But then, tow­er­ing over me on the screen that was just 8 feet away, the first title appeared in the dark: "A FILM BY…"
A lit­tle more than 100 years ago, in 1915, the icon­ic Amer­i­can film­mak­er D.W. Grif­fith (above, with cin­e­matog­ra­ph­er Bil­ly Bitzer, ASC behind his Pathé cam­era) claimed in the cred­its of The Birth of a Nation that the movie was "a film by" none oth­er than him­self. It was the first instance of what is now com­mon­ly referred to as a "van­i­ty cred­it." As Mar­garet Hei­den­ry wrote for Van­i­ty Fair in 2015, the prac­tice has become "an ongo­ing fount of back­lot dra­ma between direc­tors and, well, most every­one else whose name scrolls by in a movie's title sequence. When a direc­tor brands a film as his or hers, the argu­ment goes, he or she dimin­ish­es the efforts of the some 500 cast and crewmem­bers' cre­ative con­tri­bu­tions to an aver­age stu­dio pic­ture while self-ele­vat­ing their own status."
It's prob­a­bly not a coin­ci­dence that the ASC was found­ed 100 years ago, when the debate sur­round­ing the van­i­ty cred­it was just begin­ning to rage. Our founders in the Society's for­ma­tion were very con­cerned about the role of the "cam­era­man," as they were referred to in those days. They looked for artis­tic acknowl­edg­ment and strove to edu­cate the world that a direc­tor of pho­tog­ra­phy was not just a tech­ni­cian with a cam­era, but a visu­al artist who con­tributed to the actu­al sto­ry­telling. And so it was that our Soci­ety was found­ed as the Amer­i­can Soci­ety of Cin­e­matog­ra­phers, and not the Amer­i­can Soci­ety of Cameramen.
In her Van­i­ty Fair arti­cle, Hei­den­ry con­tin­ued, "A direc­tor stamp­ing their cre­ative DNA on every­thing from a movie's cos­tumes to cin­e­matog­ra­phy dimin­ish­es the inher­ent­ly syn­er­gis­tic medi­um of film­mak­ing rep­re­sent­ed by the industry's some 13 oth­er unions and guilds."
In par­tic­u­lar, the Writ­ers Guild has been more or less open­ly at war over the van­i­ty cred­it essen­tial­ly since its first appear­ance. In 1966, the WGA and the Alliance of Motion Pic­ture and Tele­vi­sion Pro­duc­ers forged an agree­ment where­by a direc­tor could only claim the van­i­ty cred­it if he or she had also writ­ten the script; push­back from direc­tors was imme­di­ate and vehe­ment, and the rul­ing was aban­doned. More bat­tles fol­lowed, and then, in 2004, the Direc­tors Guild acqui­esced with its own guide­lines for the cred­it — guide­lines that they also defined as "non-bind­ing."
So, after a cen­tu­ry of debate and argu­ments, writ­ers and cin­e­matog­ra­phers find them­selves in the same awk­ward posi­tion. Con­sid­er the duties of the cin­e­matog­ra­ph­er as not­ed in that most pub­lic of forums, Wikipedia: "A cin­e­matog­ra­ph­er or direc­tor of pho­tog­ra­phy is the chief over the cam­era and light crews work­ing on a film, tele­vi­sion pro­duc­tion, or oth­er live-action piece, and is respon­si­ble for mak­ing artis­tic and tech­ni­cal deci­sions relat­ed to the image."
Wikipedia con­tin­ues with a sig­nif­i­cant obser­va­tion: "The cin­e­matog­ra­ph­er selects the cam­era, film stock, lens­es, fil­ters, etc., to real­ize the scene in accor­dance with the inten­tions of the direc­tor. Rela­tions between the cin­e­matog­ra­ph­er and direc­tor vary. In some instances, the direc­tor will allow the cin­e­matog­ra­ph­er com­plete inde­pen­dence; in oth­ers, the direc­tor allows lit­tle to none, even going so far as to spec­i­fy exact cam­era place­ment and lens selec­tion. Such a lev­el of involve­ment is not com­mon once the direc­tor and cin­e­matog­ra­ph­er have become com­fort­able with each oth­er; the direc­tor will typ­i­cal­ly con­vey to the cin­e­matog­ra­ph­er what is want­ed from a scene visu­al­ly and allow the cin­e­matog­ra­ph­er lat­i­tude in achiev­ing that effect."
What all of this high­lights is that the mean­ing of "col­lab­o­ra­tion" is applied selec­tive­ly. In the first con­tact between a direc­tor and cin­e­matog­ra­ph­er, col­lab­o­ra­tion tends to sur­face uni­form­ly — but then it often seems to erode dur­ing post­pro­duc­tion and in pro­mot­ing a project. Frankly, I am not aware of cin­e­matog­ra­phers try­ing to pry cred­it from direc­tors, but it does occur that direc­tors pry cred­its from cin­e­matog­ra­phers, includ­ing with the "film by" credit.
Today, more direc­tors are pho­tograph­ing their own films, and the pos­ses­so­ry cred­it seems to be as pop­u­lar as ever. Steven Soder­bergh has long been pho­tograph­ing his own movies, but in his case, he has not only stayed away from claim­ing "a film by," he has been a vocal oppo­nent of that title. Cin­e­ma, he argues, is a col­lab­o­ra­tive medi­um where every­one work­ing in it is a part of the process. "A film by" is a destruc­tive, vain cred­it. I couldn't agree more.