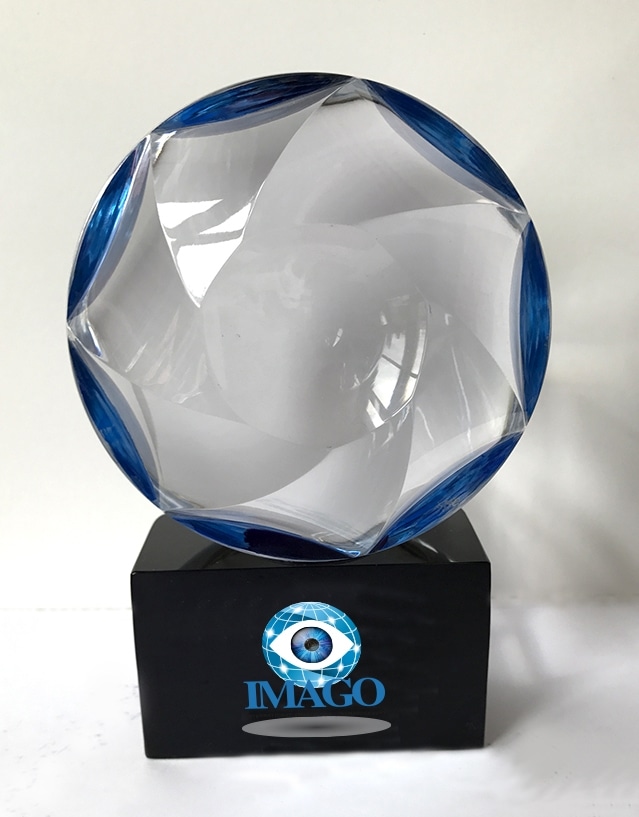 Judg­ing of the 2019 Ima­go Inter­na­tion­al Awards for cin­e­matog­ra­phy is well under­way, with the 2nd IMAGO Inter­na­tion­al Awards for Cin­e­matog­ra­phy pre­sen­ta­tion to be held in Bel­grade on March 16th. at the Yugosloven­s­ka Kinote­ka, host­ed by the Ser­bian Soci­ety (SAS), led by it's Pres­i­dent, Pre­drag Bam­bic SAS
The entry sub­mis­sions closed on the15th of Decem­ber and around 60 jurors are now eval­u­at­ing all entries. We have 39 Fea­ture films, 26 TV Dra­ma episodes, 31 Doc­u­men­taries, 28 Stu­dent films and18 fea­ture films for the Young Emerg­ing Cin­e­matog­ra­ph­er cat­e­go­ry. To judge the best films of each cat­e­go­ry there are 60 jurors from IMAGO soci­ety mem­bers involved, plus all Soci­ety pres­i­dents who will choose the win­ner of the Young Emerg­ing Cin­e­matog­ra­ph­er category.
From the total of 52 mem­ber soci­eties of IMAGO, 40 have made at least one entry in one cat­e­go­ry, with many sub­mit­ting entries for all 5 cat­e­gories. This result gives a rate of 76,9 % of participation.
The pan­el of judges are view­ing and clas­si­fy­ing all films and the final list of nom­i­nees will be announced on 2nd Feb­ru­ary for the Fea­ture, TV Dra­ma and Doc­u­men­tary categories.
On the same day a short list will be announced for the oth­er two cat­e­gories; Stu­dent Films and Young Emerg­ing Cin­e­matog­ra­ph­er. The win­ner for the Stu­dent Film Cat­e­go­ry will be announced on 16th Feb­ru­ary on the IMAGO web­sites www.imago.org / www.imagoawards.org and the win­ner for the Young Emerg­ing Cin­e­matographer on the 23rd Feb­ru­ary also on the IMAGO website.
To check a full list of entries go to www.imagoawards.org
The list of jurors are
FEATURE JURY
Bruno Del­bon­nel AFC ASC
Camil­la Hjelm Knud­sen DFF
Celiana Cár­de­nas AMC
Chris Menges BSC ASC
Claire Pij­man NSC
Jan Weincke DFF
John Seale ACS ASC
Lou Bergh­manns SBC
Luciano Tovoli AIC
Luis Bran­quin­ho AIP
Marce­lo Iac­cari­no ADF
Marce­lo Trot­ta ABC
Maros Zil­in­can ASK
Michel Van Laer SBC
Rolv Haan FNF
Tere­sa Med­i­na AEC
TV DRAMA JURY
Aki­ra Sako JSC
Alfon­so Par­ra AEC ADFC
Andres Tor­res AEC
Bir­git Gud­jons­dot­tir BVK
Cia­rán Tan­ham ISC
Fabi­an Wag­n­er BSC ASC
Ivan Tonev BAC
Jure Cernec ZFS
Katie Mil­wright ACS
Keung, Kwok Man HKSC
Lukáš Teren ASK
Mau­ra Bergmann Morales ACC
Pedro Ávi­la AMC
Ragna Jorm­ing FSF
Rober­to Schae­fer AIC ASC
Serge Desrosiers CSC
Doc­u­men­tary Jury
Andreas Fis­ch­er-Hansen DFF
Astrid Heubrandt­ner AAC
Car­los Lopes AIP
Casper Hoy­berg DFF
Daniel Orte­ga ADF
George Willis CSC
Gints Berzins LAC
Kim Bat­ter­ham ACS
Pieter de Vries ACS
Richard Bluck NZSC
Richard van Oost­er­hout NSC
Ron Katzenel­son Israel ACT
Tha­vo Hir­vo­nen FSC
Vio­la Laske BVK
Yian­nis Daskalothana­sis GSC
The STUDENT JURY
Alex Lindén FSF
Alexan­dru Ster­ian RSC
Ella Van Den Hove SBC
Gabriel­la Reisinger AAC
Ilya Demin RGC
Kurt Braz­da AAC
Lukas Teren ASK
Marce­lo Iac­cari­no ADF
Mar­ijke van Kets SBC
Ray­mond Lam HKSC
Roger Deakins CBE BSC ASC
Velin­da Wardell ACS
Last year group pho­to: by Ale­jan­dro Lorenzo