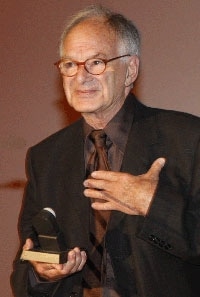 Ricardo Aronovich receives tribute at eDIT
The second Cinematographer to be awarded the Imago Tribute by his peers was Ricardo Aronovich AFC ADF ABC.
Ricardo, responsible for many films in Europe and South America (Missing) is also known as Mr 5.6 due to his research and writing on the optimum stop for lenses, was amazed to see the Imago trophy in the form of a Spectra Meter was pointing (by complete co-incidence) to 5.6.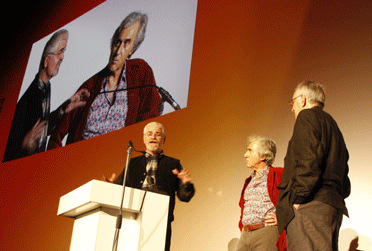 This Tribute was bestowed by fellow cinematographers in respect and admiration of his contribution to the cinematographic art over many decades.
Imago would like to express our appreciation to the eDIT organisers for their continuing support by giving cinematographers a platform to entertain and inform in Frankfurt.
---