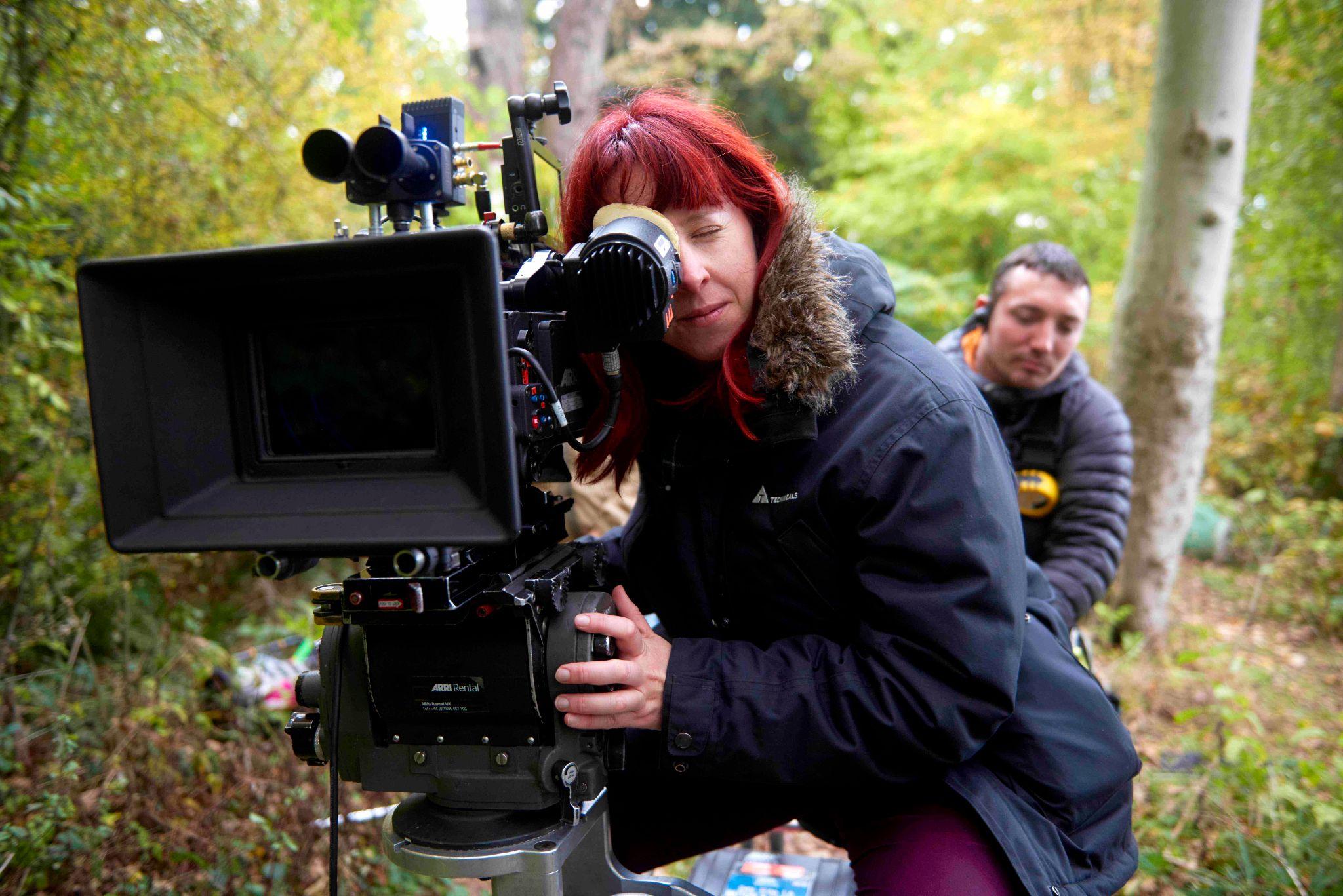 This is Nicola Daley ACS BSC:

Nicola Daley is a cinematographer known for her exceptional work in film and television. Originally from Derbyshire, England, her journey into cinematography led her to the prestigious Australian Film, TV, and Radio School, where she pursued an MA in Cinematography.

In 2014, Nicola achieved recognition by becoming the eighth woman in Australian history to be accredited by the Australian Society of Cinematographers. Her career encompasses a decade of documentary filmmaking in some of the world's most challenging and talked-about locations, including North Korea, Iraq, and Afghanistan.

Notably, Nicola's talent shone in her role as the lead Director of Photography for 'The Handmaid's Tale' Season 5, working closely with director Elisabeth Moss. Her portfolio also includes high-end TV dramas and feature films, such as 'Harlots' for Hulu, 'Half Bad' for Netflix, 'Domina' for Sky, 'Gentleman Jack' for HBO, and the highly acclaimed 'Benediction,' directed by Terence Davies, which premiered at TIFF 2021.
"Cinematography found me," says Nicola Daley. Her path to becoming a respected cinematographer is a story of serendipity, persistence, and an unquenchable thirst for knowledge.
"It was really kind of by accident," Daley admits when reflecting on her journey. Like many artists, her passion began early, albeit unconsciously. "I always took still pictures, I always took still photography, but actually, my parents had given me a video camera when I was about 16, 17." This innocent gift from her parents set the stage for what would become a lifelong passion.
In her teenage years, Daley and her friends found joy in filming quirky music videos and other creative endeavors. However, when it came time to choose a career, the film industry wasn't an obvious choice for her. "None of my parents were in the arts. My dad was a mining engineer. My mom was a secretary. So it wasn't sort of something that anybody said, 'Oh, you could work in film and television.'"
Nevertheless, Daley's love for cinema remained unwavering. "I always went to the movies. I went like every weekend to watch everything that came out. And so I always loved film." As she contemplated her career path during her school years, she initially leaned towards theater or set design.
"I thought I might go into theater design, like set design," she recalls. Her journey took a detour through a college course in American Studies and Film Studies. It was during an exchange program at the University of California, Santa Cruz, that she stumbled upon her true calling. "I was 21 years old, and it was there that I discovered cinematography because they had practical courses."
The practical courses at the university were a revelation for Daley. She explains, "We learned everything. Like, I mean, this is a long time ago. So, we learned about splicing film, we learned how to make a documentary. We had brilliant teachers, and I think maybe I shot about four people's short films." It was during this time that she questioned if this could be more than just a passion: "I was behind the camera, and I was like, 'Is this a job? You know, could this be a job? I love this.'"
Daley's newfound revelation marked the beginning of her journey into the world of cinematography. However, she faced the daunting task of figuring out how to break into the industry. That's when she encountered a pivotal piece of advice from British cinematographer Michael Seresin, BSC.
"And when I came back to England to finish my degree, I met Michael Seresin, BSC, who's a big British cinematographer. And I said, 'How do I get in?'" she recalls. Saracen presented her with two potential paths: working her way up the camera department or gaining experience in a rental house.
Daley's journey led her to Australia, a place she had lived briefly during her childhood. "I grew up there for a little while. I grew up all over the world because my dad was a mining engineer. But then I went back when I was 22 and I lived there for 15 years."
Australia proved to be a crucial training ground for her budding career. "I think Australia is such a good place to learn for a couple of reasons…" she explains. "One thing is that the light is so harsh. I think that you have to learn very quickly how to deal with that, whether it be through it."
In Australia, Daley honed her ability to think creatively about lighting and scheduling. "You're always trying to push to shoot at dusk or dawn or before it gets to, you know, even 10:00 AM, it's really harsh." These early lessons in working with challenging light conditions shaped her into the adaptable cinematographer she is today.
Moreover, Daley emphasizes the sense of camaraderie within the Australian Cinematographer Society, a community that encouraged her to grow and share knowledge. "I think that Australian cinematographers are really good because they've grown up in that kind of environment."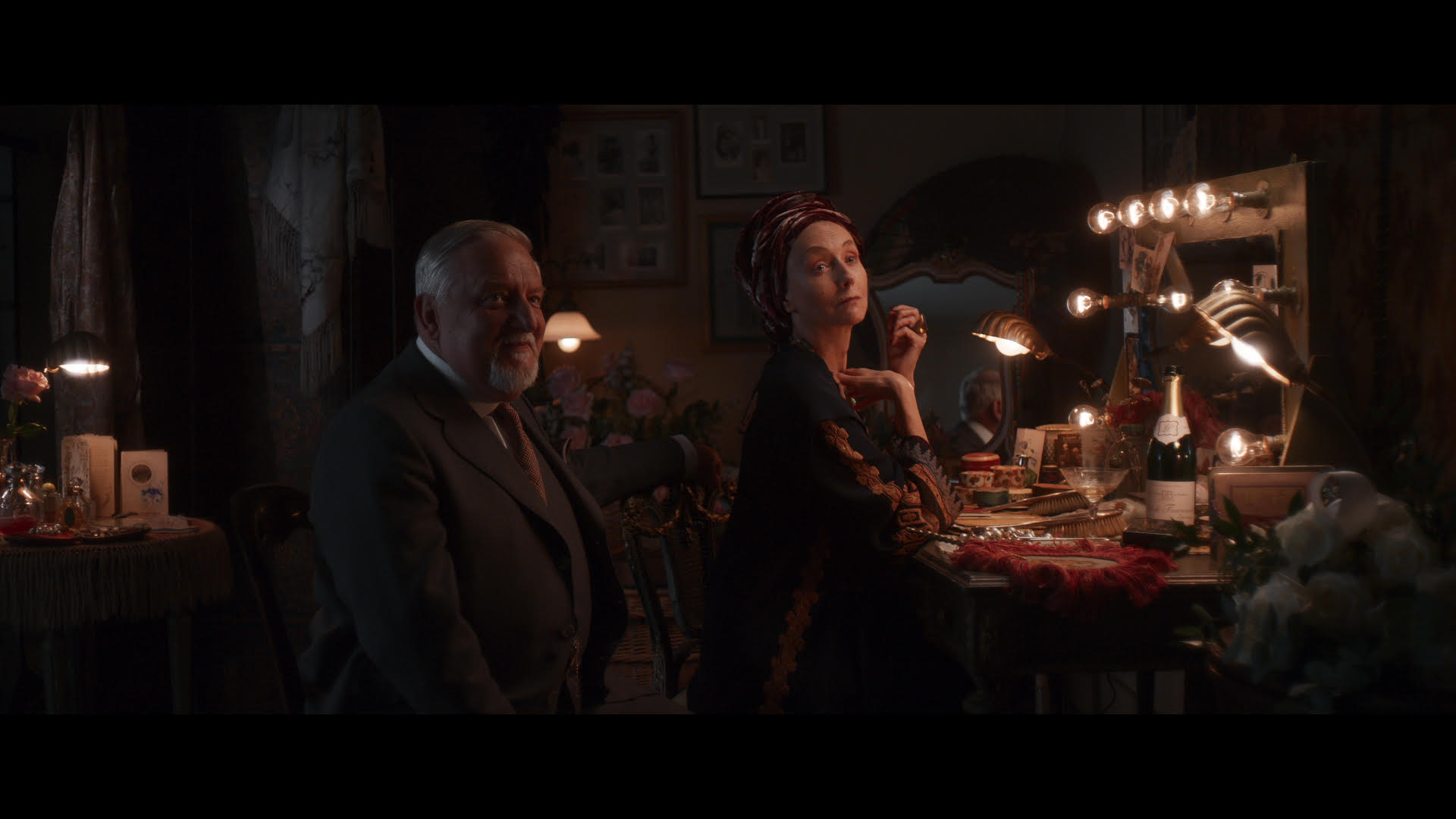 As her career blossomed, she continued to push her boundaries, including a successful stint in documentaries. "I did documentaries for like 10 years in Australia and I traveled all over the world," she explains. "I had to think on my feet. I had to learn to edit in my head." Her time in documentaries taught her to adapt quickly, to observe and capture moments that couldn't be repeated.
Daley's minimalist approach to lighting, developed during her documentary days, still influences her work. "I would prefer to be in a location at the right time of day than to black it all out, start again." Her philosophy centers on maximizing natural light whenever possible.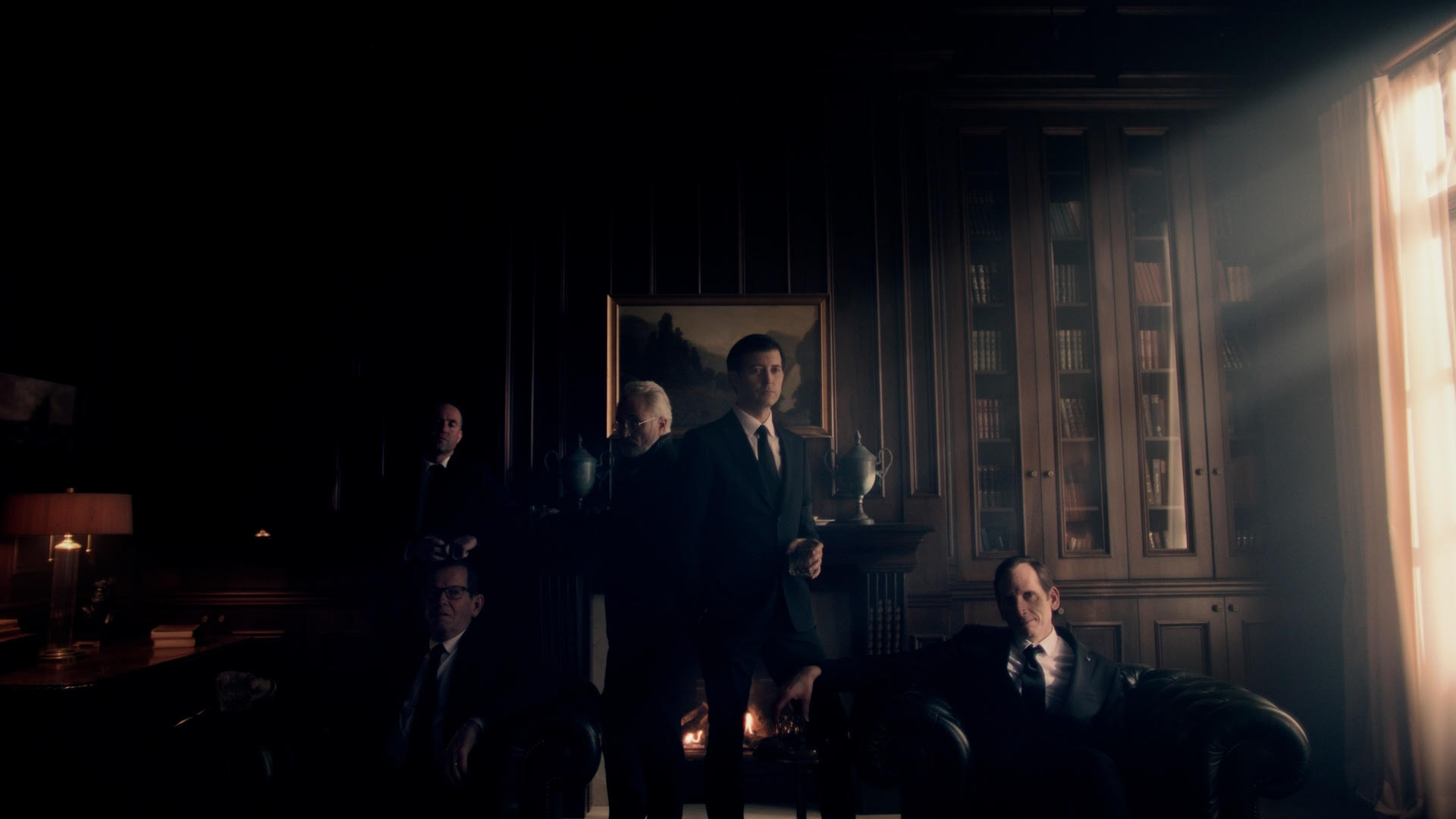 Her connection to color and contrast in cinematography runs deep and reflects her profound fascination with their intricate nuances. Beyond the visual aspect, she delves into the psychological impact of color, recognizing that it affects individuals differently based on their cultural backgrounds and personal experiences. This understanding adds a layer of complexity to her work, as she aims to leverage the psychology of color to tell compelling stories. Daley is also a self-proclaimed contrast enthusiast, and her portfolio of work attests to her mastery of this visual element. To her, contrast is not just a visual tool but a character in the narrative, playing a pivotal role in shaping the story and eliciting emotions from the audience. Her keen eye for what remains unseen, the unspoken, or the negative space in frames, underscores the importance of subtlety and nuance in cinematography.
Nicola Daley's unwavering passion for preproduction is driven by her belief in the power of meticulous planning and preparation. She emphasizes that thorough preproduction is the key to avoiding cliches and allowing for the emergence of more profound and innovative ideas. For her, cinematography must always be deeply rooted in the story and the characters' journeys, rather than being a superficial style imposed from above. Daley advocates against the notion of overcovering a scene in countless ways, preferring to focus on selecting the most impactful point of view that serves the storytelling. Her collaboration with directors who value in-depth preparation involves brainstorming sessions to eliminate cliched ideas and arrive at more intriguing and meaningful choices.
In addition to her technical expertise, Daley draws inspiration from a wide range of sources. "Yeah, big thing is, if you're coming up… it's not just about other cinematographers," she advises. "It's also about who the photographers are, what artists you like, what painters you like, going to art galleries, looking at how the old masters used light and reading about that and looking at the color."
Currently, Nicola Daley is gearing up for an exciting project that has fans of "The Handmaid's Tale" on the edge of their seats. She's set to work on the highly anticipated sixth and final season of the iconic series. Although she should have been on set by now, the strike has caused some delays in production. Nevertheless, Nicola's enthusiasm for this project shines through, and she's thrilled to collaborate with the talented Elisabeth Moss, who not only stars in the series but also directs. Elisabeth's unique perspective as an actress-director adds an intriguing layer to the production, making it an exciting venture for Nicola as she looks forward to contributing her cinematographic expertise to this iconic show's conclusion.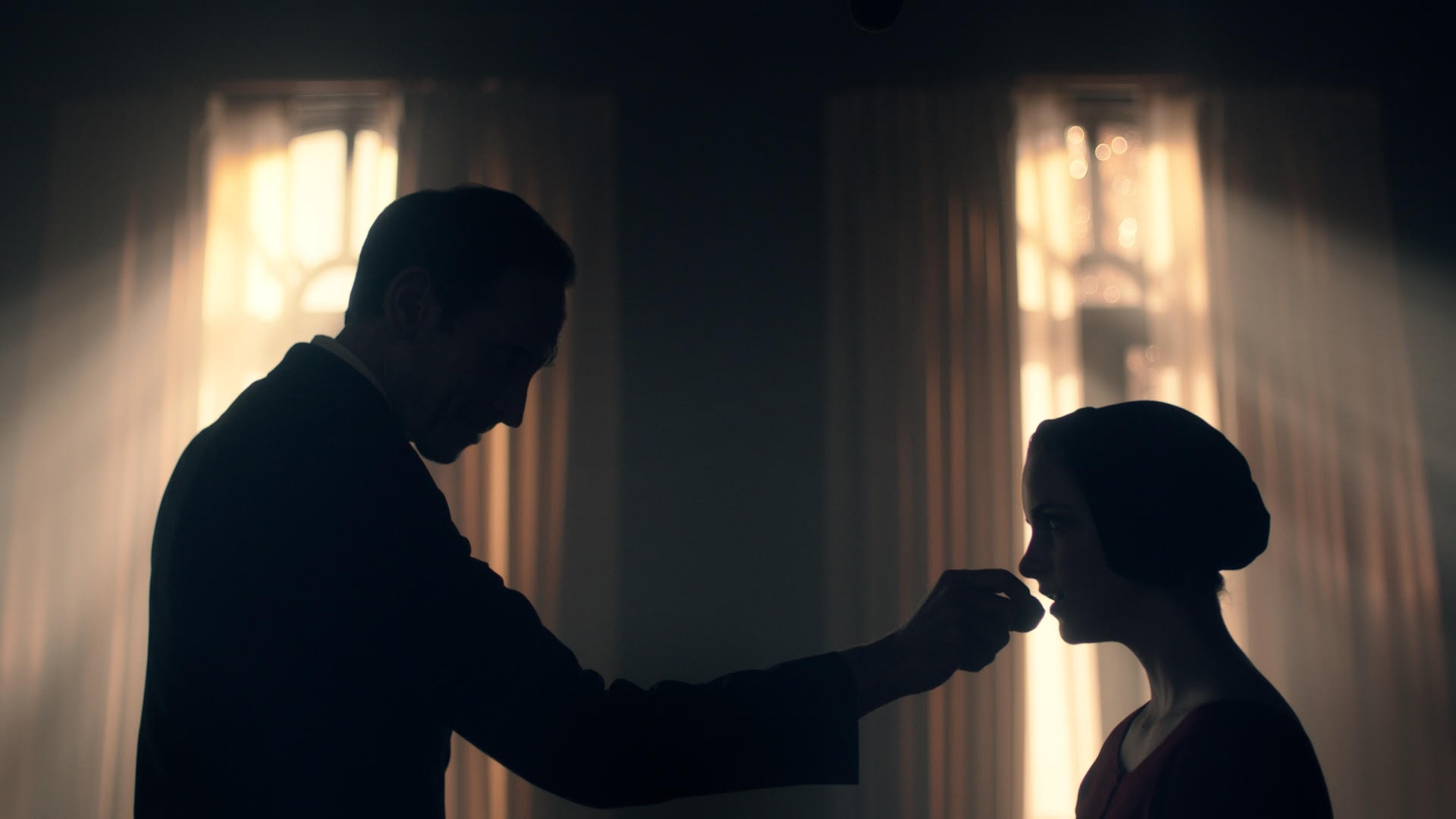 With a journey that spans from accidental beginnings to the huge success of The Handmaid's Tale, Nicola Daley continues to shine as a beacon of creativity and adaptability in the world of film and television.