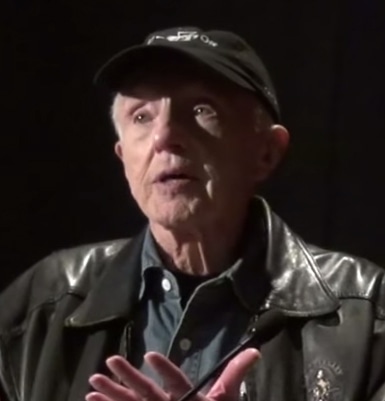 Cin­e­matog­ra­ph­er, Sea­mus McGar­vey inter­views Haskell at the 2015 Edin­burgh Inter­na­tion­al Film Fes­ti­val after the screen­ing of his doc­u­men­tary on Hol­ly­wood film indus­try work­ing con­di­tions, "Who Needs Sleep?" The sound is not at the best but it is always worth watch­ing, Haskell Wexler
IMAGO has pub­lished the full doc­u­men­tary two years ago. You can watch it HERE.
The doc­u­men­tary was shot in 2006 on his own by cin­e­matog­ra­ph­er Haskell Wexler ASC who has been for many years a crit­ic of the work­ing sys­tem adop­taed not only in hol­ly­wood pro­duc­tions but all over the world.
IMAGO has with not much suc­cess its true, IMAGO has called for the prob­lem for sev­er­al occa­sions and in 2007 IMAGO has shown a small piece of 30 m about the sub­ject, focus­ing on the Dan­nish sys­tem which is the only one in the world where film work­ers have sick leave paid, vaca­tion paid, and only work 5 days a week and only 8 hrs per day. Watch the full doc­u­ment HERE.