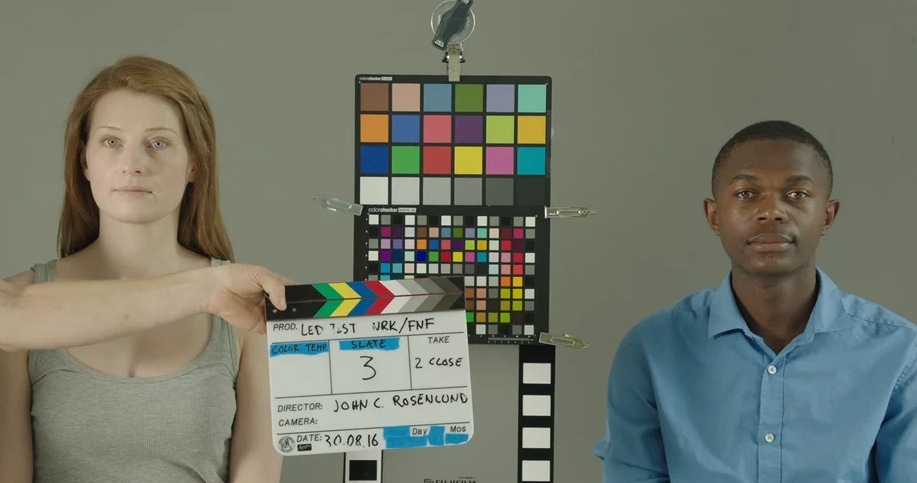 The Extensive LED Test.
in cooperation with NRK/FNF
In this last August NRK/FNF (Norwegian Broadcasting Corporation and
Norwegian Cinematographers Society) tested the 8 most popular Bi-Color LED lamps in TLCI. A series of ARRI RAW frames from each LED test unit was given to several professional Colorists.
The test was focused on how the camera sees the light in human skin, from the darkest brown to the lightest hues. The test is measured both with direct and reflected light.
To give the most accurate measurement, the test was primary measured in TLCI.
The TLCI measurement was preformed by Per Bøhler, one of the initiators of the TLCI (Television Lighting Consistency Index 2012)
The tests were led by John Christian Rosenlund FNF member of the or IMAGO Creative Technologies in Cinematography.
To take a close look at the procedure and results please follow this link http://www.led-light-test.com