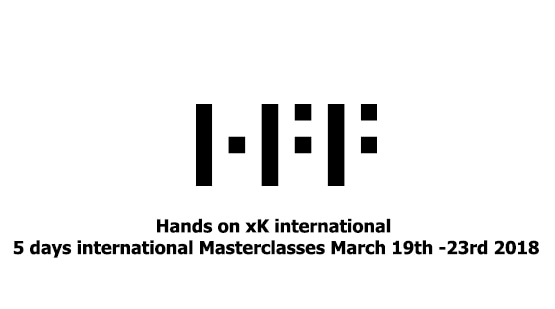 From March 19th to 23rd Munich Film­school will offer "Hands on xK inter­na­tion­al" Work­shops and Mas­ter­class­es in col­lab­o­ra­tion with IMAGO.

For one week, it's time for Film teach­ers, DOPs, Post­pro­duc­tion and VR pro­fes­sion­als from all over the world to exper­i­ment, get to know new mate­r­i­al (includ­ing f.e. SONY Venice, ARRI LF with Sig­na­ture primes, lots of big LED light) and new top­ics from fel­low teach­ers and DOPs – Teach & Learn, and watch and dis­cuss Films in Mas­ter­class­es f.e. with Rober­to Schae­fer.
There will be 13 par­al­lel work­shops and Mas­ter­class­es in the field of cam­era, light, lens­es, VFX, VR/ 360°, 3D-360°, post­pro­duc­tion, doc­u­men­tary film and green pro­duc­tion in the stu­dios, cin­e­mas and grad­ing suites of Munich Film­school.
We are hap­py to wel­come as lec­tur­ers from IMAGO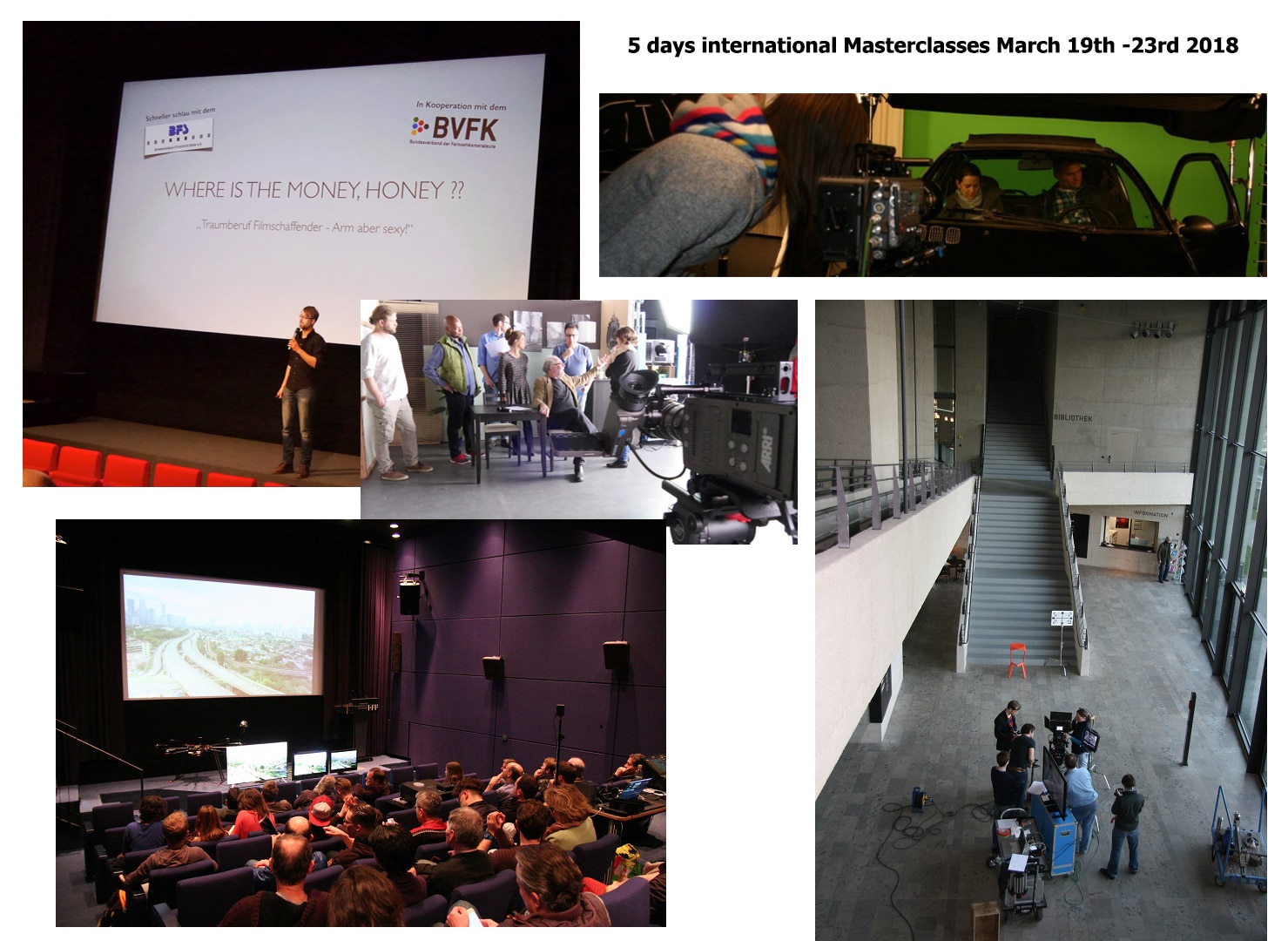 • Dr. Mar­ijke van Kets
• Jan­nicke Mikkelsen (VR the cham­pi­ons)
• Alex­ej Berkoviz
• Axel Block
• Tony Cos­ta
• Tah­vo Hir­vo­nen
• Jean-Paul-Jar­ry
• Philippe Ros
from the ASC
• Rober­to Schae­fer ASC
• David Stump ASC
and
• Nina Badoux (Gold­en Frog Doc­u­men­tary CAMERIMAGE 2017),
• Ben­jamin B (The Film­book)
• Philip Gassmann, Christoph Graut­ing, Ste­fan Runge (Green pro­duc­tion)
• Plus the approved "old" Ger­man Hands on Team (a.o. Julia Furch, Solveig Jeschke, Chris­tine Schorr, Uli Mors, Kevin Müller, Michael Radeck, Prof. Dr. Peter C. Slan­sky, Ste­fan Weiss)
Besides film teach­ers, DOPs, post pro­duc­tion pro­fes­sion­als and some sup­port­ing staff of the over 40 spon­ser­ing Filmtech­ni­cal com­pa­nies , 22 spon­sored Mas­ter­stu­dents from all over the world will be invit­ed by the "Huber­tus-Alt­gelt-Foun­da­tion" to participate.
NOTE FOR IMAGO SOCIETY MEMBERS
IMAGO mem­bers get a 33% Dis­count for the Munich Mas­ter­class­es if they book before Feb­ru­ary 22nd