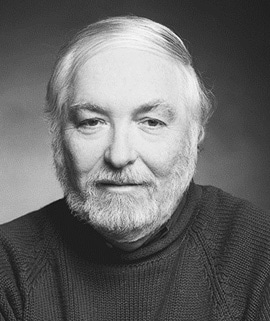 source- GCI http://globalcinematography.com
I did my first inter­view with Vit­to­rio Storaro, ASC, AIC in 1978 about his col­lab­o­ra­tion with Fran­cis Ford Cop­po­la on the pro­duc­tion of the Apoc­a­lypse Now. At the begin­ning of our con­ver­sa­tion, Vit­to­rio sug­gest­ed that I ask why he shot scenes the way he did rather than how. He, Cop­po­la and the movie earned Academy
Awards. Vit­to­rio con­tact­ed me in 2012 to dis­cuss his idea for cre­at­ing a book ded­i­cat­ed to doc­u­ment­ing the his­to­ry of cin­e­matog­ra­phy as a uni­ver­sal lan­guage for telling sto­ries with mov­ing images pro­ject­ed on cin­e­ma screens. He chose 150 cin­e­matog­ra­phers whose careers spanned the his­to­ry of the cin­e­ma dat­ing back to the first decade of the 1900s. The book is called The Art of Cin­e­matog­ra­phy. Vit­to­rio asked Loren­zo Codel­li and me to each write 900-word pro­files of 75 of those cin­e­matog­ra­phers, includ­ing how one of their films played a sig­nif­i­cant role in advanc­ing the art form.
See relat­ed con­tent about the book: ARTICLE and VIDEO
My list began with Bil­ly Bitzer, who began his career hand crank­ing black and white film through a hand­made motion pic­ture cam­era dur­ing the 1890s. He made intu­itive deci­sions about using com­po­si­tion, light, shad­ows, dark­ness and focus to influ­ence how audi­ences per­ceived and re-act­ed to scenes. The short, silent films were watched through a win­dow on a hand-cranked pro­jec­tor in pen­ny arcades. That was the dawn on the indus­try. Bitzer sub­se­quent­ly col­lab­o­rat­ed with direc­tor D.W. Grif­fith on the cre­ation of such clas­sic silent movies as The Birth of A Nation and Intol­er­ance. No sound was need­ed to engage audiences.
The art and the craft of telling sto­ries with mov­ing images have evolved as a uni­ver­sal lan­guage. Con­rad Hall, ASC cre­at­ed a mem­o­rable scene in In Cold Blood in 1968. An actor was por­tray­ing a mur­der­er in a jail cell who was con­fess­ing his crime to a chap­lain. There was a win­dow in the back­ground. Con­rad intu­itive­ly sprayed water on the top of the win­dow. The water rolled down the win­dow like rain. Con­rad angled light from out­side the win­dow into the cell in a way that caused streams of water to cast shad­ows that looked like tears on the prisoner's face.
| | |
| --- | --- |
| Gor­don Willis, ASC col­lab­o­rat­ed with direc­tor Fran­cis Ford Cop­po­la on the pro­duc­tion of The God­fa­ther in 1972. Mar­lon Bran­do was cast in the role of Mafia boss Don Cor­leone. In var­i­ous scenes, Gor­don cre­at­ed shad­ows to mask Corleone's eyes to con­ceal what he was think­ing. It was an intu­itive deci­sion that was art­ful­ly exe­cut­ed. The God­fa­ther earned 10 Acad­e­my Awards includ­ing best pic­ture, actor and direc­tor. Gordon's wasn't rec­og­nized because his art­ful cin­e­matog­ra­phy was trans­par­ent. It wasn't obvi­ous to crit­ics that the direc­tor embraced Gordon's unique tal­ent for aug­ment­ing set­tings and emo­tions by com­pos­ing shots from the right angles cou­pled with art­ful com­po­si­tion, focus and use of light and shad­ows. In 2010, the Acad­e­my of Motion Arts and Sci­ences pre­sent­ed an Hon­orary Oscar to Gor­don Willis for "unsur­passed mas­tery of light, shad­ows, col­or and motion". | |
Flash­back to 1974: Man­age­ment at Para­mount Pic­tures spon­sored a quest by direc­tor Dou­glas Trum­bull to cre­ate the ulti­mate cin­e­ma expe­ri­ence for audi­ences watch­ing mov­ing images pro­ject­ed on cin­e­ma screens. Dou­glas shot tests in var­i­ous for­mats before con­clud­ing that the ulti­mate aes­thet­ic expe­ri­ence was record­ed on 65 mm col­or neg­a­tive film exposed at 60 frames per sec­ond. The edit­ed film was pro­ject­ed in 70 mm print for­mat at 60 frames per sec­ond. He called it the Shows­can for­mat. Watch­ing the film pro­ject­ed on a cin­e­ma screen was like being there when the action was hap­pen­ing. Unfor­tu­nate­ly, exec­u­tives at the stu­dio decid­ed it would be too expen­sive to pro­duce and dis­trib­ute movies in Shows­can for­mat. Dou­glas pro­duced sev­er­al nature films in Shows­can for­mat that mes­mer­ized audi­ences at theme parks.
I did my first inter­view with

Vil­mos Zsig­mond, ASC

about his col­lab­o­ra­tion with direc­tor Michael Cimi­no on the pro­duc­tion of The Deer Hunter in 1978. They spent five months shoot­ing the film at prac­ti­cal loca­tions rang­ing from a steel mill to a for­est in Africa. I asked how they shot spe­cif­ic scenes, and why they filmed them that way. Vil­mos replied that he knew the emo­tions they want­ed to evoke and trust­ed his instincts to visu­al­ly aug­ment the per­for­mances. The Deer Hunter earned six acad­e­my awards, includ­ing best pic­ture, cin­e­matog­ra­phy and director.
I asked Sven Nykvist, ASC to share an insight about the role that cin­e­matog­ra­phers play in the col­lab­o­ra­tive art and craft of film mak­ing in 1979. Sven respond­ed, "It is impor­tant to light so audi­ences can see the truth about char­ac­ters through their eyes and faces and to use shad­ows to con­ceal their feel­ings and thoughts."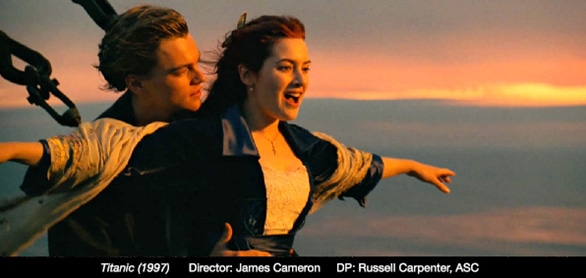 Russ Car­pen­ter, ASC col­lab­o­rat­ed with direc­tor James Cameron on the pro­duc­tion of Titan­ic in 1997. It was the sto­ry of the inter­ac­tions between pas­sen­gers onboard a lux­u­ry ship cross­ing the ocean and the tragedy that ensued after the boat hit an ice­berg and sank. It was an absolute­ly com­pelling dra­ma. The live action scenes were pro­duced in Super 35 film for­mat. I inter­viewed Russ and Jim togeth­er. When I asked Russ to share his mem­o­ries and feel­ings, he replied, "Titan­ic is a love sto­ry on an epic scale with spec­tac­u­lar visu­al effects. The com­put­er is an amaz­ing tool, but a well-lit close-up of char­ac­ters can be just as pow­er­ful and com­pelling as a sink­ing ship. In the end, what moves me the most are images that are visu­al poet­ry. Cap­tur­ing the twin­kle in Kate Winslet's eyes and the radi­ance of her skin tones and the elec­tric ener­gy of Leonar­do DiCaprio. For me, a close-up is an oppor­tu­ni­ty to enter the soul of anoth­er human being." When I asked Cameron if he could describe the mean­ing of the film in one sen­tence, he replied, "Unques­tion­ing belief in tech­nol­o­gy sank this ship." Titan­ic earned 11 Oscars, includ­ing best pic­ture, direc­tor and cinematographer.