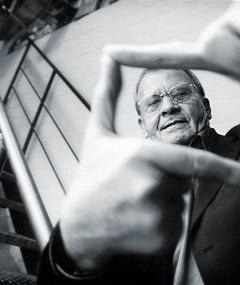 Jost Vacano BVK long time activist for the author­ship recog­ni­tion for the cin­e­matog­ra­ph­er has gained a long time suit reports Hol­ly­wood reporter.
As you can read below the Munich court ruled in favor to Jost Vacano BVK who was the cin­e­matog­ra­ph­er in the well-known Ger­man Film «Das Boot» rec­og­niz­ing that he was right of hav­ing a great deal of influ­ence in the film as the cin­e­matog­ra­ph­er. By this deci­sion the court rec­og­nizes the influ­ence on the film by the cin­e­matog­ra­ph­er so he should be enti­tled to receive a share of the prof­it. The deci­sion opens a prece­dent that can be absolute­ly cru­cial for the long time ambi­tion that IMAGO is pur­su­ing as to reach the world co-author­ship recog­ni­tion of the cin­e­matog­ra­phy of the film. The cin­e­matog­ra­ph­er in most coun­tries of the world is not rec­og­nized as an author of the film but regard­ed as a tech­ni­cian, There­fore he is not entilt­ed to get any roy­al­ties or share of the rev­enue of the film. So this court deci­sion in Munich can be a turn­ing point.

82-Year-Old 'Das Boot' Cam­era­man Will Final­ly Get Paid
by Scott Roxborough
In a land­mark deci­sion, a Ger­man court grants cin­e­matog­ra­ph­er Jost Vacano $540,000 in com­pen­sa­tion and a share in the future prof­its for his con­tri­bu­tion to the Oscar-nom­i­nat­ed war dra­ma.
It's tak­en more than a decade, but a court in Munich this week ruled in favor of Oscar-nom­i­nat­ed cin­e­matog­ra­ph­er Jost Vacano, say­ing he should be bet­ter com­pen­sat­ed for his con­tri­bu­tion to the suc­cess of Wolf­gang Petersen's anti-war clas­sic Das Boot.
The court said Das Boot pro­duc­ers Bavaria Film and WDR, as well as dis­trib­u­tor Eurovideo, have to pay Vacano €475,000 ($540,000) in com­pen­sa­tion, his share of the rev­enue the pic earned dur­ing the peri­od from 2002 – 2014. In addi­tion, Vacano will receive a 2.25 per­cent share of all future Das Boot earnings.
The 82-year-old cam­era­man, who enjoyed Hol­ly­wood suc­cess with direc­tor Paul Ver­ho­even on films such as Robo­cop, Show­girls and Total Recall, was ini­tial­ly paid 180,000 Deutsche Marks (around $200,000) for his work on Das Boot. He was not giv­en a share of the prof­its on the film. But in 2002, the Ger­man gov­ern­ment, changed the law, adding a so-called "best-sell­er" clause, allow­ing peo­ple to sue if their ini­tial com­pen­sa­tion was "con­spic­u­ous­ly mis­ap­pro­pri­ate" to the ulti­mate finan­cial suc­cess of a project. Vacano filed suit, claim­ing he had a sub­stan­tial impact in shap­ing Das Boot. The court agreed and ordered the pro­duc­ers to pay up.
READ MORE 'Das Boot' Remake Planned
The com­pen­sa­tion is based sole­ly on Das Boot earn­ings from 2002 to 2014. Pre­vi­ous rev­enue — the film has earned more than $100 mil­lion world­wide — was not includ­ed in the suit as it fell under ear­li­er copy­right law.
Accord­ing to court doc­u­ments, Das Boot earned Bavaria Film $9.5 mil­lion over the 12-year peri­od and $10.8 mil­lion for Eurovideo, which holds DVD and VOD rights for the film. WDR, a region­al pub­lic chan­nel which holds TV rights, has to pay com­pen­sa­tion for rebroad­casts of the pic, which aired some 54 times on Ger­man TV between 2002 – 2012.
Vacano had ini­tial­ly demand­ed 3.5 per­cent of future Das Boot earn­ings. Pro­duc­ers had offered him a 1.5 per­cent cut. The court's rul­ing on com­pen­sa­tion did not include inter­est pay­ments on the mon­ey owed to the lenser, some­thing that could push his lawyers to appeal. Michael Neubauer, man­ag­ing direc­tor of the Ger­man Asso­ci­a­tion of Cin­e­matog­ra­phers, not­ed that exclud­ing inter­est pay­ments, or some oth­er form of puni­tive dam­ages, sets a dan­ger­ous precedent.
"If there is no pun­ish­ment for deny­ing or delay­ing pay­ment, there is no incen­tive to prop­er­ly com­pen­sate rights hold­ers from the start," he told the Ger­man news­pa­per Sud­deutsche Zeitung.
Vacano's lawyer, Niko­laus Reber, said he will study the court's deci­sion before decid­ing what, if any, future action to take. A spokesper­son for Bavaria Film said the com­pa­ny will appeal the ruling.