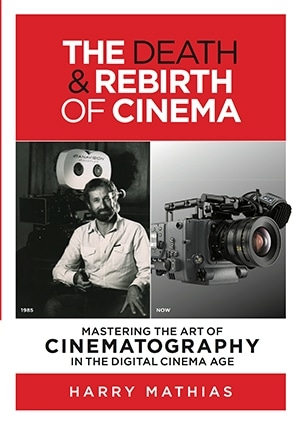 MASTERING THE ART OF CINEMATOGRAPHY IN THE DIGITAL CINEMA AGE Paper­back – 15 Dec 2015
This book teach­es the vital new cin­e­matog­ra­phy skills that are need­ed to make great films in a dig­i­tal cin­e­ma world. It cov­ers light­ing, lens selec­tion, image con­trol meth­ods, and much more – whether using dig­i­tal cin­e­ma or (pho­to­chem­i­cal) film with today's tech­nol­o­gy-dri­ven cinema.
Math­ias is a very expe­ri­enced film cin­e­matog­ra­ph­er, one who also is a pio­neer of dig­i­tal cin­e­ma cin­e­matog­ra­phy. He out­lines con­crete plans to take the best path for­ward to a dig­i­tal imag­ing future, with­out leav­ing behind the pho­to­graph­ic skills and light­ing arts of films of the past.
Avail­able: AMAZON