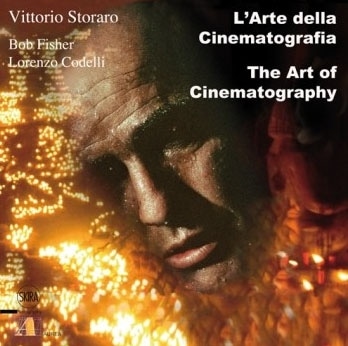 A trib­ute from Vit­to­rio Storaro, Luciano Tovoli, Gabriele Luc­ci, Daniele Nan­nuzzi and Bob Fish­er to the Art of Cin­e­matog­ra­phy. A book pro­pos­al by the Com­pa­ny AUREA in order to under­line the fun­da­men­tal posi­tion of Cin­e­matog­ra­phers in the world­wide film indus­try of the past century.
Watch video https://vimeo.com/98487874
"The per­son­al choice of 150 cin­e­matog­ra­phers, each accom­pa­nied by a "trade­mark film", obeys the sole cri­te­ri­on of heart and soul. They are the cin­e­mato­graph­ic co-authors who have accom­pa­nied and inspired our indi­vid­ual careers for gen­er­a­tions – artists whom we admire and iden­ti­fy with pro­found­ly, and look on as the ulti­mate mod­els of cin­e­mato­graph­ic cre­ativ­i­ty. Great per­son­al­i­ties who have led us to dis­cov­er, made us dream, taught us to love, and then become part of THE ART OF CINEMATOGRAPHY. In essence, this is a trib­ute to cin­e­matog­ra­phers from cin­e­matog­ra­phers. It is in this spir­it that those who have pro­duced the vol­ume wish to thank all the authors and co-authors of the films includ­ed in this trib­ute to the art of cin­e­matog­ra­phy for hav­ing made so many mas­ter­pieces of world cin­e­ma in the course of the past Cen­tu­ry."
Vit­to­rio Storaro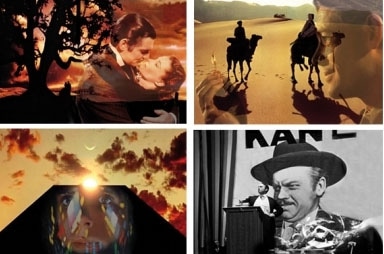 In essence, a trib­ute to Cin­e­matog­ra­phers from Cinematographers.
A large rep­re­sen­ta­tion of all Inter­na­tion­al CO-AUTHORS, from past to present, show­ing their Cin­e­mato­graph­ic work in the most impor­tant Mas­ter­pieces of the Inter­na­tion­al Film Industry.
Def­i­nite­ly with­out the fig­u­ra­tive-lumi­nos­i­ty-chro­mat­ic selec­tion oper­ate by this great artists, the his­to­ry of Cin­e­ma will be not the same that we all know.
This is not only a BOOK, but a great Visu­al expe­ri­ence to once more to demon­strate the indi­vid­ual sen­si­tiv­i­ty, the cul­ture, the pro­fes­sion of an artist that, even with all the dif­fer­ent tech­nolo­gies that the Film indus­try used in sev­er­al decade, they gave, give and will give their per­son­al input, as an indi­vid­ual sig­na­ture, at all visu­al mas­ter­pieces that are the deter­mi­na­tion the world CINEMA.
A very com­plex Art, in which are par­tic­i­pat­ing sev­er­al Co-Authors, direct­ed by a Film Direc­tor, but that it start­ed and will always remain as an EXPRESSION of IMAGES.
Def­i­nite­ly any Image bring emo­tions to the audi­ences through the Sym­bol­ic of LIGHT, through the Phys­i­ol­o­gy of COLORS, through the Dra­matur­gy of the visu­al ELEMENTS that the CINEMATOGRAPHER, through his inge­nious work that qual­i­fy him, all over the world, as CO-AUTHOR OF THE FILM.
The BOOK is WRITTEN by BOB FISHER and LORENZO CODELLI, that in USA, in EUROPE and in ITALY researched, stud­ied and ana­lyzed for sev­er­al years, the work of almost all world­wide cin­e­matog­ra­phers, from past to present.
The orga­ni­za­tion is cured by GABRIELE LUCCI, that direct­ed "UNA CITTA' IN CINEMA", the "ACADEMY OF IMAGES" in L'AQUILA and col­lab­o­rate as SCIENTIFIC DIRECTOR with MONDADORI-ELECTA CINEMA.
The BOOK is PRODUCED by the Com­pa­ny "AUREA", that usu­al­ly pro­motes Pho­tog­ra­phy Exhi­bi­tions and do-edi­tor of sev­er­al Cin­e­matog­ra­phy Books.
AUREA is the Co/Editor of this book with the Ital­ian com­pa­ny "SKIRA.
The cin­e­matog­ra­phy con­sul­tants are : Vit­to­rio Storaro AIC and Luciano Tovoli AIC and Daniele Nannuzzi.
THE HIGHT QUALITY LEVEL OF THE BOOK HAVE THE SIZE OF 29×29 cm.
The AUTHORS of CINEMATOGRAPHY PRESENT IN THE BOOK ARE 150.
The BOOK is BILINGUAL: ITALIAN/ENGLISH with 350 PAGES and 150 IMAGES OF
THE VARIOUS FILMS.
ORIGINAL PHOTO STILL are RE-EDITED IN "DOUBLE IMAGES" BY VITTORIO
STORARO.
A VIDEO (DVD in HOMAGE) of ALL 150 IMAGES OF THE SELECTED FILMS, are RE/
EDITHED BY DANIELE NANNUZZI and have the ORIGINAL MUSIC WRITTEN BY
FRANCESCO CARA.
The 90 min­utes Video rep­re­sent a VISUAL JOURNEY of the GREAT MASTERPIECES of
ALL WORLDWIDE CINEMA IN A CENTURY.
The book is dis­trib­uted in Ital­ian book store by Ski­ra and in Inter­net on www.storarovittorio.com
READ JON FAUER'S ARTICLE ABOUT THIS BOOK HERE