The IMAGO International Award for
LIFETIME ACHIEVEMENT IN CINEMATOGRAPHY
Chris Menges BSC ASC
Esteemed cinematographer, Chris Menges BSC ASC was born in Kington, Herefordshire, the son of the composer and conductor Herbert Menges. He began his career in the 1960s as camera operator on documentaries for Adrian Cowell and for films like Poor Cow by Ken Loach and If…. by Lindsay Anderson. Kes, directed by Ken Loach, was his first film as cinematographer. He was also behind the camera on Stephen Frears' first feature film Gumshoe in 1971.
Chris Menges grew up in post-war England, and like many great filmmakers of his generation he learned his craft in British television. He started this adventure thanks to Alan Forbes, American documentary filmmaker who was one of his first role models. Menges worked his way up the ladder as an assistant editor, soundman and camera assistant, honing his skills with each and every job. His life was changed forever when he joined, as a cameraman, the crew of a TV program World in Action. During the next couple of years he travelled the world, going to places of social and political upheavals and shooting in extremely dangerous conditions. On one of these trips he went to Apartheid-torn South Africa and came back with illegally obtained behind-the-scenes footage. On another, he left with director Adrian Cowell to Burma to shoot The Opium Warlords; they became isolated from the outside world and were forced to live guerilla life for over a year. These were the times and places that shaped him as an artist and as a human being.
But not all of Chris Menges' adventures were connected to shooting documentaries. As mentioned previously, he started working on features in 1967 as a camera operator on Ken Loach's debut Poor Cow and Lindsay Anderson's remarkable film If…. The former helped him in being promoted to the rank of cinematographer – on Loach's Kes – and so began one of the most important artistic collaborations in his career, lasting to this day. In 1970s and 1980s Menges worked with a number of rising British directors (Stephen Frears, Bill Forsyth, Neil Jordan), integrating in his cinematography his wonderful eye for details and artistic sensitivity shaped while shooting documentaries. Then, he moved ointo bigger projects supporting Peter Suschitzky on Irvin Kershner's Star Wars: Episode V – The Empire Strikes Back and started looking for new challenges and different means of visual storytelling, which led him to acclaimed Director, Roland Joffé with whom he made The Killing Fields and The Mission, with both awarded with Oscars for cinematography.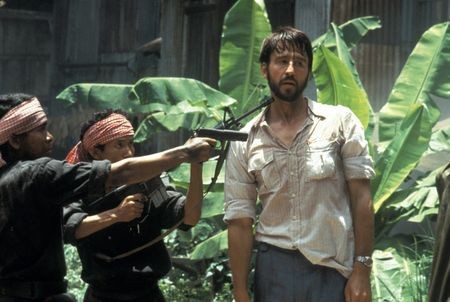 Still from "The Killing Fields", courtesy of Goldcrest
Still from "The Mission", courtesy of Goldcrest
Having such rich experience in film, and knowing how to handle difficult projects, Menges "made the jump" and decided to shoot his own movies. His directing debut, A World Apart, with cinematographer Peter Biziou, was a powerful statement about South Africa in 1960s, which he came to know personally in his documentary days. It won awards at the Cannes Film Festival and was respected by critics and viewers alike. Nevertheless, the subsequent directorial outings did not bring him what he hoped for, thus after almost a decade of absence he re-ignited the old flame with a film camera, and shot Neil Jordan's; Michael Collins and Jim Sheridan's; The Boxer.
Both films became proof of Chris Menges' mastery in using light and camera movement to show human emotions, obsessions and traumas. He relished the opportunity to work with his long-time friends and collaborators; Stephen Frears on Dirty Pretty Things and Ken Loach on Route Irish, but also a number of new artistic challenges. He immersed himself in the Western imagery in Tommy Lee Jones' The Three Burials of Melquiades Estrada. He supported Stephen Daldry on the sets of The Reader, with him sharing the cinematography credit with Roger Deakins BSC ASC. It was Deakins, widely regarded as one of the best cinematographers of our times, who said later that he considers Menges' use of natural light second to none, and that he was one of his first inspirations after film school.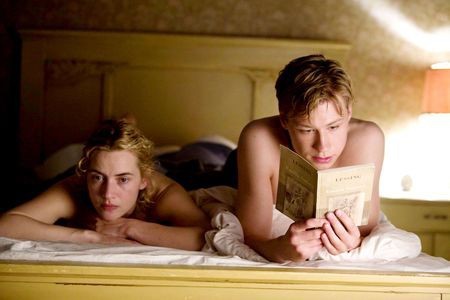 This from Nigel Walters BSC: After arrest in Zanzibar during a revolution, Michael Parkinson, describes Chris Menges: "a newcomer to World in Action, a quiet, seemingly shy young man with almost a diffident manner, yet a fearless operator." A year later in Nepal working on a film series on Buddhism he quoted in his diary "selfishness is the greatest evil and until egotism is eliminated demons will await with an open mouth." He felt immense pride in working for" a weekly television program to fight injustice with bravery."
Crossing the peaks of Nepal to film the ambush of Chinese supply vehicles in Tibet in 1964 he writes; "we zipped our bodies inside our lightweight sleeping bags. We lay on a grassy slope covered in snow and cracking frost. It was very, very, cold. Stars came and vanished as banks of cloud came across the sky."
The Camerimage book, simply titled CHRIS MENGES is written with honesty and passion. It is the latest addition to the historic Series published by Camerimage for which all cinematographers should be grateful. To the list of Vittorio Storaro, Vilmos Zsigmond, Laszlo Kovacs, Guiseppe Rotunno, Billy Williams, Owen Roizman, William A Fraker, Freddie Francis, Tonino Delli Colli, Robby Muller, Stephen Golblatt, Pierre Lhomme, Dante Spinotti. Michael Ballhaus, John Seale, Vadim Yusov, Slawomir Idziak and Caleb Deschanel, Camerimage has now added with pride the name Chris Menges.
The following are observations from readers:
"I hope some of the young ones learn, not only the technique but the ideas and politics that motivate it – Ken Loach.
"Your career will become a template for masses of film hopefuls because you didn't merely try to do it, you actually did it and succeeded triumphantly"- Kevin Brownlow,
"This book is so beautiful. It is a remarkable document. I loved it and I was very moved by it"-
Scott Rudin
"We are inspired. This book will serve the young generation well- Tenzin Phuntsog
Chris Menges commented thus: "My personality is not ever to fight for a style. My feeling about all work is, it's not about style, but about what it's trying to say, what it's worth".
Chris Menges BSC ASC is a master cinematographer, a generous mentor and a person of the highest integrity, which is why he will receive IMAGO's 2020 Lifetime Achievement Award.