The IMAGO Inter­na­tion­al Award for
LIFETIME ACHIEVEMENT IN CINEMATOGRAPHY
Chris Menges BSC ASC
Esteemed cin­e­matog­ra­ph­er, Chris Menges BSC ASC was born in King­ton, Here­ford­shire, the son of the com­pos­er and con­duc­tor Her­bert Menges. He began his career in the 1960s as cam­era oper­a­tor on doc­u­men­taries for Adri­an Cow­ell and for films like Poor Cow by Ken Loach and If.… by Lind­say Ander­son. Kes, direct­ed by Ken Loach, was his first film as cin­e­matog­ra­ph­er. He was also behind the cam­era on Stephen Frears' first fea­ture film Gumshoe in 1971.
Chris Menges grew up in post-war Eng­land, and like many great film­mak­ers of his gen­er­a­tion he learned his craft in British tele­vi­sion. He start­ed this adven­ture thanks to Alan Forbes, Amer­i­can doc­u­men­tary film­mak­er who was one of his first role mod­els. Menges worked his way up the lad­der as an assis­tant edi­tor, sound­man and cam­era assis­tant, hon­ing his skills with each and every job. His life was changed for­ev­er when he joined, as a cam­era­man, the crew of a TV pro­gram World in Action. Dur­ing the next cou­ple of years he trav­elled the world, going to places of social and polit­i­cal upheavals and shoot­ing in extreme­ly dan­ger­ous con­di­tions. On one of these trips he went to Apartheid-torn South Africa and came back with ille­gal­ly obtained behind-the-scenes footage. On anoth­er, he left with direc­tor Adri­an Cow­ell to Bur­ma to shoot The Opi­um War­lords; they became iso­lat­ed from the out­side world and were forced to live gueril­la life for over a year. These were the times and places that shaped him as an artist and as a human being.
But not all of Chris Menges' adven­tures were con­nect­ed to shoot­ing doc­u­men­taries. As men­tioned pre­vi­ous­ly, he start­ed work­ing on fea­tures in 1967 as a cam­era oper­a­tor on Ken Loach's debut Poor Cow and Lind­say Ander­son­'s remark­able film If.… The for­mer helped him in being pro­mot­ed to the rank of cin­e­matog­ra­ph­er – on Loach's Kes – and so began one of the most impor­tant artis­tic col­lab­o­ra­tions in his career, last­ing to this day. In 1970s and 1980s Menges worked with a num­ber of ris­ing British direc­tors (Stephen Frears, Bill Forsyth, Neil Jor­dan), inte­grat­ing in his cin­e­matog­ra­phy his won­der­ful eye for details and artis­tic sen­si­tiv­i­ty shaped while shoot­ing doc­u­men­taries. Then, he moved oin­to big­ger projects sup­port­ing Peter Suschitzky on Irvin Ker­sh­n­er's Star Wars: Episode V – The Empire Strikes Back and start­ed look­ing for new chal­lenges and dif­fer­ent means of visu­al sto­ry­telling, which led him to acclaimed Direc­tor, Roland Jof­fé with whom he made The Killing Fields and The Mis­sion, with both award­ed with Oscars for cinematography.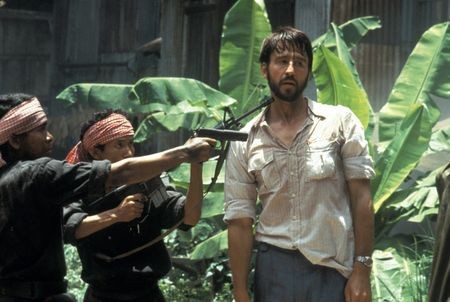 Still from "The Killing Fields", cour­tesy of Goldcrest
Still from "The Mis­sion", cour­tesy of Goldcrest
Hav­ing such rich expe­ri­ence in film, and know­ing how to han­dle dif­fi­cult projects, Menges "made the jump" and decid­ed to shoot his own movies. His direct­ing debut, A World Apart, with cin­e­matog­ra­ph­er Peter Biziou, was a pow­er­ful state­ment about South Africa in 1960s, which he came to know per­son­al­ly in his doc­u­men­tary days. It won awards at the Cannes Film Fes­ti­val and was respect­ed by crit­ics and view­ers alike. Nev­er­the­less, the sub­se­quent direc­to­r­i­al out­ings did not bring him what he hoped for, thus after almost a decade of absence he re-ignit­ed the old flame with a film cam­era, and shot Neil Jor­dan's; Michael Collins and Jim Sheri­dan's; The Box­er.
Both films became proof of Chris Menges' mas­tery in using light and cam­era move­ment to show human emo­tions, obses­sions and trau­mas. He rel­ished the oppor­tu­ni­ty to work with his long-time friends and col­lab­o­ra­tors; Stephen Frears on Dirty Pret­ty Things and Ken Loach on Route Irish, but also a num­ber of new artis­tic chal­lenges. He immersed him­self in the West­ern imagery in Tom­my Lee Jones' The Three Buri­als of Melquiades Estra­da. He sup­port­ed Stephen Daldry on the sets of The Read­er, with him shar­ing the cin­e­matog­ra­phy cred­it with Roger Deakins BSC ASC. It was Deakins, wide­ly regard­ed as one of the best cin­e­matog­ra­phers of our times, who said lat­er that he con­sid­ers Menges' use of nat­ur­al light sec­ond to none, and that he was one of his first inspi­ra­tions after film school.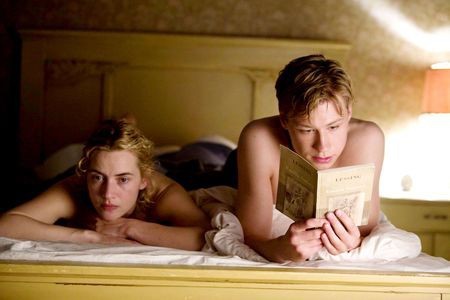 This from Nigel Wal­ters BSC: After arrest in Zanz­ibar dur­ing a rev­o­lu­tion, Michael Parkin­son, describes Chris Menges: "a new­com­er to World in Action, a qui­et, seem­ing­ly shy young man with almost a dif­fi­dent man­ner, yet a fear­less oper­a­tor." A year lat­er in Nepal work­ing on a film series on Bud­dhism he quot­ed in his diary "self­ish­ness is the great­est evil and until ego­tism is elim­i­nat­ed demons will await with an open mouth." He felt immense pride in work­ing for" a week­ly tele­vi­sion pro­gram to fight injus­tice with brav­ery."
Cross­ing the peaks of Nepal to film the ambush of Chi­nese sup­ply vehi­cles in Tibet in 1964 he writes; "we zipped our bod­ies inside our light­weight sleep­ing bags. We lay on a grassy slope cov­ered in snow and crack­ing frost. It was very, very, cold. Stars came and van­ished as banks of cloud came across the sky."
The Camer­im­age book, sim­ply titled CHRIS MENGES is writ­ten with hon­esty and pas­sion. It is the lat­est addi­tion to the his­toric Series pub­lished by Camer­im­age for which all cin­e­matog­ra­phers should be grate­ful. To the list of Vit­to­rio Storaro, Vil­mos Zsig­mond, Las­z­lo Kovacs, Guiseppe Rotun­no, Bil­ly Williams, Owen Roiz­man, William A Frak­er, Fred­die Fran­cis, Toni­no Del­li Col­li, Rob­by Muller, Stephen Gol­blatt, Pierre Lhomme, Dante Spin­ot­ti. Michael Ball­haus, John Seale, Vadim Yusov, Sla­womir Idzi­ak and Caleb Deschanel, Camer­im­age has now added with pride the name Chris Menges.
The fol­low­ing are obser­va­tions from read­ers:
"I hope some of the young ones learn, not only the tech­nique but the ideas and pol­i­tics that moti­vate it – Ken Loach.
"Your career will become a tem­plate for mass­es of film hope­fuls because you didn't mere­ly try to do it, you actu­al­ly did it and suc­ceed­ed tri­umphant­ly"- Kevin Brown­low,
"This book is so beau­ti­ful. It is a remark­able doc­u­ment. I loved it and I was very moved by it"-
Scott Rudin
"We are inspired. This book will serve the young gen­er­a­tion well- Ten­zin Phuntsog
Chris Menges com­ment­ed thus: "My per­son­al­i­ty is not ever to fight for a style. My feel­ing about all work is, it's not about style, but about what it's try­ing to say, what it's worth".
Chris Menges BSC ASC is a mas­ter cin­e­matog­ra­ph­er, a gen­er­ous men­tor and a per­son of the high­est integri­ty, which is why he will receive IMAGO's 2020 Life­time Achieve­ment Award.