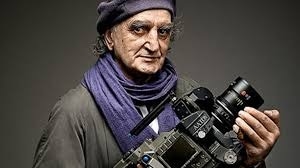 Where does one even begin to start when talk­ing about the tru­ly amaz­ing and gift­ed man we came to know and love as J P Beauviala.
So let's begin by going back to 1937 in Alès, where he was born and grew up in the Cévennes region in south­ern France. This young man did not sit still for very long and found him­self in the 60's study­ing elec­tron­ics at the Uni­ver­si­ty of Greno­ble, where he also man­aged the film soci­ety. He went on to teach elec­tron­ics and began prepar­ing a doc­tor­al the­sis on an elec­tron­ic and infor­ma­tion­al analy­sis of human speech. This was start­ing to be quite a ride!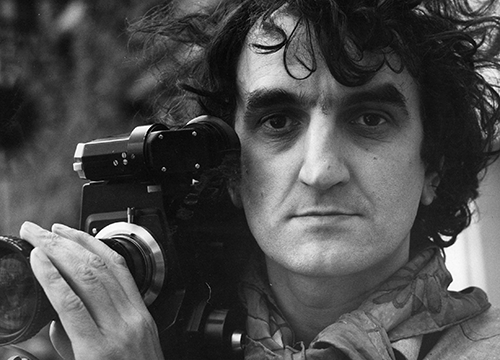 Jump cut to 1967, when he devel­oped the first quartz-con­trolled motor, enabling cam­eras and audio recorders to oper­ate in synch with­out a cable. In 1968, he sub­mit­ted anoth­er pio­neer­ing patent for the use of diodes to write time code on film. But then things heat­ed up when JP start­ed work­ing for French 16mm cam­era man­u­fac­tur­er Éclair, and devel­oped a quartz-con­trolled motor for its Éclair 16 cam­era. He also invent­ed and patent­ed a sys­tem for record­ing sin­gle-sys­tem audio in Éclair cam­eras. All things it seems come to an end so after Éclair was sold and moved its fac­to­ries to the UK, he and some co-work­ers left the com­pa­ny to cre­ate their own camera.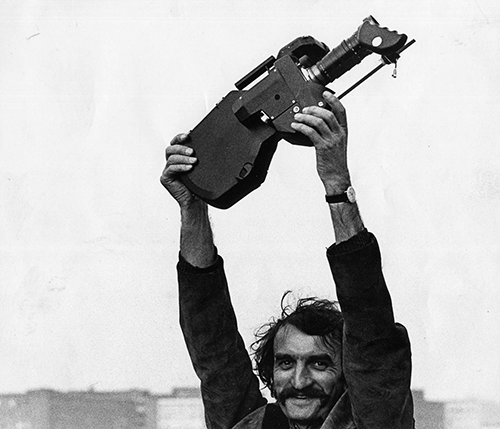 That's when the fun real­ly start­ed because in 1971 he found­ed the Aaton com­pa­ny with Jacques Lecoeur and François Weulersse, among oth­ers. Over the next three years the com­pa­ny devel­oped pro­to­types of the Aaton 7 cam­era, which was released to the gen­er­al pub­lic in 1974.
I think you would agree that for many film­mak­ers — and doc­u­men­tar­i­ans in par­tic­u­lar — the Aaton was the best 16mm cam­era for hand­held oper­at­ing. Its design meant that the cam­era oper­a­tor now had the bulk of the cam­era beside their face, so they could com­fort­ably sup­port the cam­era with their shoul­der. Over the years, the Aaton 16mm cam­era evolved from the Aaton 7, to the Aaton LTR, the Aaton XTR and Aaton XTR Prod. But wait, there's more because in 1987 saw the intro­duc­tion of the Aaton 35 cam­era, which was con­sid­er­ably lighter and small­er than exist­ing 35mm cam­eras, with a sim­i­lar ease of use for hand­held shoot­ing. The Aaton 35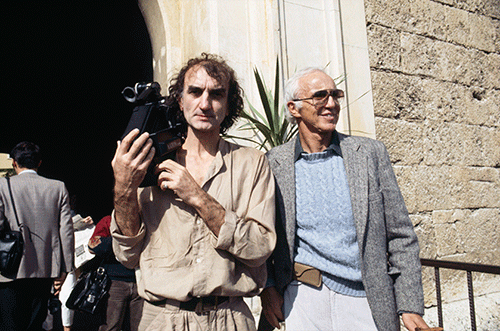 evolved into the Aaton 35-III which also fea­tured an ele­gant dis­place­ment mag­a­zine design result­ing in a small­er mag­a­zine. Then in 1999 came the A‑Minima, a tiny Super 16 cam­era that was under 10″ long and weighed 2 kilograms.
In 2008, he released the Pene­lope 35mm cam­era, a new design with reduced noise that involved an inno­v­a­tive sys­tem of sep­a­rate dri­ve motors. The Pene­lope was avail­able in 3‑perf and 2‑perf con­fig­u­ra­tions, mak­ing for cheap­er (and qui­eter) pro­duc­tion for widescreen shoot­ing. Then in 2011 came the pro­to­types of the Pene­lope Delta dig­i­tal cam­era, built by replac­ing the film mag­a­zine with a dig­i­tal back­ing. This 4K cam­era offered an opti­cal viewfind­er, with simul­ta­ne­ous in-cam­era record­ing of uncom­pressed RAW and DNx­HD prox­ies, but in the end was not released due to man­u­fac­tur­ing issues.
In 2013, Jean Pierre left Aaton, which was tak­en over by Jacques Dela­coux of Trans­video, and renamed Aaton Digital.
So, let us nev­er for­get that this man, Jean Pierre Beau­viala was a major play­er in cin­e­ma tech­nol­o­gy for half a cen­tu­ry. He pos­sessed extra­or­di­nary tech­ni­cal knowl­edge, along with being a design­er, inven­tor, and the founder of the cam­era man­u­fac­tur­er Aaton. It should not sur­prise you that he cre­at­ed some 50 patents in film, video and audio technology.
Tru­ly a man for the ages, a respect­ed and inspi­ra­tional man, no longer with us, whose achieve­ments will live on for decades to come.
This award is pre­sent­ed by