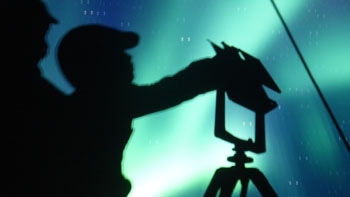 "Yes, a rev­o­lu­tion has occurred. A dig­i­tal rev­o­lu­tion. Which pow­er has been thrown out of busi­ness, Cin­e­matog­ra­phy?
Pic­tures, as sound before, have become noise. Wher­ev­er we pass, we can­not avoid the onslaught of pic­tures, we can find no shel­ter. When the fas­ci­na­tion fades, silence pre­vails- or slight depres­sion, or rather hum­ble­ness. Dig­i­tal­ism has not turned our thoughts to be deep­er, it has not height­ened our morals nor has it made us less greedy, more humane- nor has it can­celled all ear­li­er cin­e­ma mas­ter­pieces. Cit­i­zen Kane fas­ci­nates still.
Nei­ther has the mys­tery of death found a dig­i­tal solu­tion, but the pic­ture of Hell we now know. There every human must see each and every pic­ture he or she has ever tak­en. All this said, dig­i­tal means are a splen­did tool."
These words from Pir­jo Honkasa­lo, FSC, the direc­tor of Con­crete Nights, were read out by the Pres­i­dent of the FSC Tah­vo Hir­vo­nen FSC at the open­ing of the sec­ond day of the his­toric meet­ing of cin­e­matog­ra­phers from the Soci­eties of the Baltic and Nordic nations.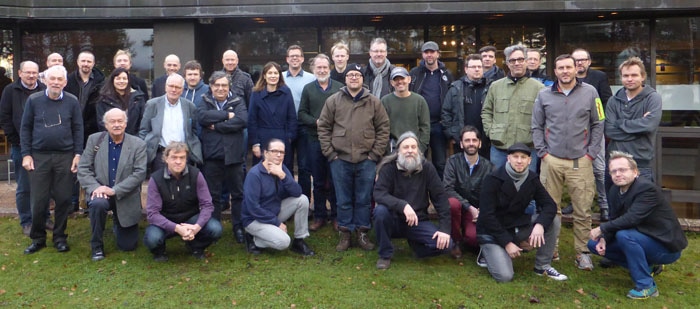 The occa­sion marked the first major Inter­na­tion­al event held by the Finnish Soci­ety. The inten­tion was to assess how the change from film to dig­i­tal had affect­ed the art of Cin­e­matog­ra­phy. The selec­tion of films screened and dis­cussed over two days left del­e­gates reas­sured for the future of film mak­ing in Fin­land, Nor­way, Den­mark, Esto­nia, Latvia and Lithua­nia. The only regret was the absence of the com­pan­ion­ship in the mag­nif­i­cent Hanasaari- Hanol­men, Finnish-Swedish Cul­tur­al cen­tre in Helsin­ki of any Swedish cinematographers.
Apart from the breath-tak­ing 3D film, North­ern Lights over Mount Halde, in which the Nor­we­gian direc­tor, Morten Skallerud FNF stretched cred­i­bil­i­ty by posi­tion­ing his two cam­eras two and a half kilo­me­tres apart (assist­ed by Kom­mer Klei­jn SBC), there was lit­tle evi­dence to sub­stan­ti­ate any propo­si­tion that the demise of film had led to an improve­ment in the stan­dards of our craft. All the films shown impressed their audi­ence in their own right.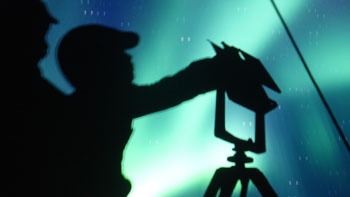 The open­ing film, N- the Mad­ness of Rea­son was shot by the Pres­i­dent of the Lithuan­ian Soci­ety, Rimvy­das Lei­pus LAC. Set in Africa it is described as a mul­ti-lay­ered, audio-visu­al sym­pho­ny of great nar­ra­tive rich­ness. This strik­ing film toys with the con­flict between the west­ern mind and African spirituality.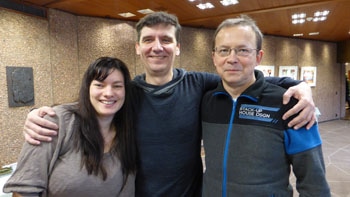 The Nor­we­gian con­tri­bu­tion, was shot by a mem­ber of the Ima­go tech­ni­cal com­mit­tee, John Chris­t­ian Rosen­lund FNF. 1000 Times Good­night fea­tured Juli­ette Binoche as one of the world's top war pho­to­jour­nal­ist. It pre­miered in Mon­tréal this year. Direct­ed by a for­mer war pho­tog­ra­ph­er, Erik Poppe, it pos­es the ques­tion as to whether war and vio­lence should be a pho­to opportunity.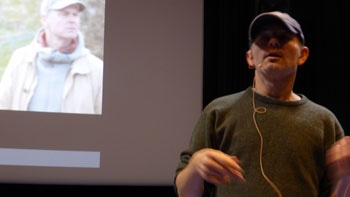 John Chris­t­ian Rosen­lund FNF
John Chris­t­ian also gave a talk on Dry­lab, his patent­ed soft­ware to han­dle post pro­duc­tion. Michael Holm the Dan­ish VFX also pre­sent­ed exam­ples of the skills of the Visu­al Effects indus­try in his homeland.
The tal­ent­ed Finnish cin­e­matog­ra­ph­er, Peter Flinck­en­berg FSC was not able to be present at the show­ing of Con­crete Night, a remark­able odyssey which relates the sto­ry of two broth­ers over the course of a night in Helsin­ki. This film is the offi­cial Finnish entry for the Oscar in 2015. It is a remark­able achieve­ment for a nation of only five and a half mil­lion people.
The gaffer Jani Lehiti­nen and the VFX Artist Jus­si Myl­lynie­mi enlight­ened del­e­gates on many tech­ni­cal aspects of the mak­ing of this fine black and white fea­ture film. One of the main spon­sors of the event, Val­ofir­ma, is run in a part­ner­ship by Jani Lehiti­nen. The com­pa­ny gen­er­ous­ly invit­ed the del­e­gates to an evening bar­beque at their impres­sive Helsin­ki head­quar­ters. Angel films were the oth­er main spon­sor. With­out these spon­sors this inspi­ra­tional meet­ing could not have tak­en place.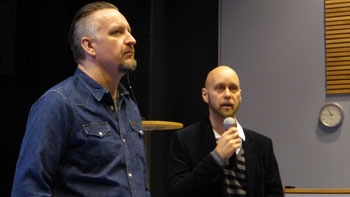 Gaffer Jani Lehti­nen and VFX artist Jus­si Myllyniemi
The Eston­ian con­tri­bu­tion was unlike any film ever seen by any mem­ber of the audi­ence. "In The Cross­winds" was a unique cin­e­mat­ic expe­ri­ence. A riv­et­ing 87 min­utes long, black and white film in which for the greater part no-one moved despite hun­dreds of sup­port­ing artists. This dream like saga of sur­vival under Stal­in was inspired by a true sto­ry of depor­ta­tion in 1941 of a young Eston­ian woman and her daugh­ter. It is a tri­umph of chore­og­ra­phy, direct­ing and incred­i­ble cam­er­a­work. Excel­lent light­ing is com­ple­ment­ed by the fault­less crane move­ment, some takes last­ing sev­en min­utes. In many ways giv­en the bud­get it is more remark­able than Lubezki's work on Birdman.
This film is a liv­ing tableaux to human injus­tice. This is a tru­ly mem­o­rable debut fea­ture by direc­tor Mar­tii Helde. More will cer­tain­ly be seen in the future from this direc­tor and his cin­e­matog­ra­ph­er Erik Pol­lumaa ESC. Fund­ing must sure­ly be found to at least release this on DVD.
The final film to sat­is­fy the appetite for the week-end of dis­cov­ery in the tal­ent of the Baltic and Nordic film mak­ers was shot by the Pres­i­dent of the Lat­vian Soci­ety, Gints Berzins LGC and his com­pa­tri­ot Andrejs Rudzats. It involved film­ing in the Cher­nobyl envi­ron­ment for which because of ease of equip­ment lug­ging, Gints chose to use a Canon cam­era. It is an emo­tion­al jour­ney to a place sup­posed to be hell, but still par­adise for some peo­ple.
The term emo­tion­al jour­ney could apply to many of the films shown and dis­cussed at this meet­ing enti­tled "Expres­sion". The unan­i­mous desire "expressed" upon depar­ture was for a repeat meet­ing. Great cred­it is owed to Tah­vo Hiro­nen FSF for his deter­mi­na­tion and tenac­i­ty in cre­at­ing what could become known as the First Ima­go Baltic Conference.
Ima­go is proud to have assist­ed in its cho­sen aims to forge friend­ship and under­stand­ing between cin­e­matog­ra­phers and improve stan­dards of cin­e­matog­ra­phy. We con­grat­u­late the Finnish Soci­ety upon their organ­i­sa­tion­al achieve­ment. There is a strong pos­si­bil­i­ty the IAGA for 2017 is des­tined for Helsinki.
DNW