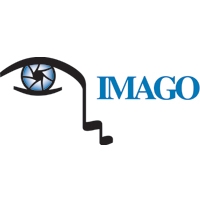 This autumn has been a sea­son of ful­fil­ment and achieve­ment for many mem­ber Soci­eties of Imago.
The fourth Ima­go Oslo Dig­i­tal Con­fer­ence in Sep­tem­ber was the most suc­cess­ful yet in the Series, organ­ised with cus­tom­ary aplomb and effi­cien­cy by Paul-Rene Roast­ed and the Nor­we­gian FNF. The aver­age atten­dance over the three days was 180, a record for the event.
The old­est world Fes­ti­val devot­ed to the craft of cin­e­matog­ra­phy is that of the Man­a­ki Broth­ers held annu­al­ly in Bito­la, Mace­do­nia. This year it host­ed again the Ima­go Balkan Con­fer­ence of Cin­e­matog­ra­phers. Rep­re­sent­ed were the Soci­eties of Bul­gar­ia, Roma­nia, Ser­bia, Slove­nia, Greece, Mace­do­nia along with film experts from their coun­tries. The del­e­gate from Croa­t­ia, Goran Meca­va HFS was unable to trav­el due to last minute ill­ness. Ima­go is again indebt­ed to the Man­a­ki Bros Fes­ti­val under their Direc­tor Labi­na Mitevs­ka and the Mace­don­ian Soci­ety under their Pres­i­dent Tomi Salkovsi MFPA, with­out whom this suc­cess­ful con­fer­ence would not have been possible.
The Con­fer­ence was mod­er­at­ed by Ima­go Pres­i­dent Nigel Wal­ters BSC who also guid­ed well attend­ed Mas­ter Class­es with Agnes Godard AFC and Jose Luis Alcaine AEC who had ear­li­er both received Gold­en Awards from this charm­ing Festival.
At the Mons IAGA ear­li­er this year the Board's rec­om­men­da­tion to appoint "deputy" Board mem­bers was rat­i­fied. This dou­bled the Soci­eties involved in com­mu­ni­ca­tion with­in the Fed­er­a­tion cre­at­ing trans­paren­cy with­out any addi­tion­al cost. The Balkan Con­fer­ence showed the work­ing of this strat­e­gy with the deputy, Pedrag Bam­bic SAS play­ing a vital role in help­ing Ima­go Vice-Pres­i­dent Ivan Tonev BAC arrange the Con­fer­ence. Among the deci­sions made was to pub­lish a Balkan Direc­to­ry of Cin­e­matog­ra­phers, to include a clas­si­fied section.
The Ima­go "Inspi­ra­tion" Mas­ter Class­es in Vien­na were also attend­ed by a record num­ber of cin­e­matog­ra­phers. Some 150 from twen­ty nation­al­i­ties (includ­ing Equador!) were enter­tained and informed by the resump­tion of this Dan­ish inspired series which moved from its Copen­hagen home to Aus­tria. Rumours are that Ams­ter­dam may be a future venue! Ima­go is indebt­ed to Astrid Heud­brandt­ner, Pres­i­dent of the AAC and Jan Weincke, Pres­i­dent of the DFF and mem­bers of the Mas­ter Class Com­mit­tee for this fine exam­ple of Inter­na­tion­al co-oper­a­tion. The pres­ence of antipodes, John Toon NZCS ACS and the oth­er half of his director/cinematographer part­ner­ship, Chris­tine Jeffs togeth­er with Rus­sell Boyd ACS and Peter Weir result­ed from the enthu­si­asm of Ron Johan­son, Pres­i­dent of the ACS who is also a mem­ber of the Mas­ter Class Com­mit­tee. Michael Seresin BSC (also a New Zealan­der) and the dis­tin­guished British direc­tor­Sir Alan Park­er brought their own brand of humour to enter­tain the audi­ence. This Ima­go Mas­ter Class­es came to a close with an intrigu­ing exam­ple of effec­tive light­ing and com­po­si­tion­al sim­plic­i­ty from Luca Bigazzi who charmed the audi­ence with his mod­est Ital­ian manner.
The Roman­ian Mas­ter class moved into its fifth year in Bucharest with a Mas­ter Class from Fred Good­ich ASC and sup­port from two of Imago's most faith­ful spon­sors, Marc Galerne from K5600 and Jacques Dela­coux from Trans­video who has sup­port­ed this ven­ture since its incep­tion. The pres­ence of the ASC was ful­fil­ment of a promise on behalf of the Amer­i­can Soci­ety made at Camer­im­age last year by Stephen Lighthill ASC,then Pres­i­dent, to sup­port future Ima­go edu­ca­tion­al events. Ima­go has appoint­ed it youngest Board mem­ber Elen Lot­man ESC as a Liai­son Offi­cer with the ASC.
The Ostra­va Oko Fes­ti­val in the Czech Repub­lic has tak­en place with lit­tle news pri­or or since the event. The author­i­ties have promised to improve their com­mu­ni­ca­tion with Ima­go in future years. It is the third Fes­ti­val devot­ed to the craft of Cinematography.
The Ima­go Tech­ni­cal Com­mit­tee, under the Chair­man­ship of the inim­itable Kom­mer Klei­jn SBC, received fur­ther Inter­na­tion­al recog­ni­tion for their work recent­ly when the SMPTE announced their accep­tance of the Ima­go pro­pos­als that the new frame rates include 96,100 and 120 rates to enable 3D pro­jec­tion at 48, 50 and 60 frames per eye.
The Greek GSC were strug­gling to sur­vive until recent­ly. What they lack in finance they make up in courage. The Ima­go Board meet­ing in Vien­na decid­ed to accept the gen­er­ous and bold offer of the GSC 'under their Pres­i­dent Yian­nis Daskalothana­sis and organ­is­er Panos Stam­boglis, for the next Iaga to be held in Del­phi, Greece between April 24th and 27th 2014.
The new Ima­go Statutes will be final­ly rat­i­fied at this impor­tant IAGA, prob­a­bly the last to be held in the spring. The finan­cial year is chang­ing in order to accom­mo­date fur­ther meet­ings at more con­ve­nient and eco­nom­i­cal­ly viable loca­tions such as the Fes­ti­vals devot­ed to cin­e­matog­ra­phy which all occur lat­er in the year. The Statutes have already been dis­trib­uted and mod­i­fied as applic­a­ble. The final ver­sion has been sent to all Soci­eties. Only the Danes and Aus­tri­ans sug­gest­ed any cor­rec­tions to the orig­i­nal draft. In future any Asso­ciate Soci­ety (there are 17) out­side Europe will be able to elect to become full mem­bers upon pay­ment of the annu­al dues. Many have dis­played con­sid­er­able patience in the time tak­en to become full part­ners under the umbrel­la of Ima­go. The Ima­go Board wish­es to express its appre­ci­a­tion for this in the belief that togeth­er we can move for­ward to build an even stronger Federation.
A dis­cus­sion and the expect­ed rat­i­fi­ca­tion of the New Statutes will open the IAGA in Del­phi, Greece on the after­noon of Fri­day April 25th 2014. It for­malis­es the move from Paris to Brus­sels the suc­cess of which much is owed to the ded­i­ca­tion of Gen­er­al Sec­re­tary, Louis-Philippe Capelle SBC.
The future is soon upon us. At Camer­im­age, in con­junc­tion with the Soci­eties of the BvK of Ger­many and the PSC of Poland, Ima­go will be host­ing on Wednes­day, Novem­ber 20th, a day Forum to exam­ine Work­ing Con­di­tions, Col­lect­ing Soci­eties and Authors Rights. Euro­pean cin­e­ma is under threat. Atten­dances are increas­ing but few­er are watch­ing Euro­pean films. This dichoto­my has to be addressed if we are to retain our indi­vid­ual cul­tur­al iden­ti­ty, the strength of our Con­ti­nent, and pros­per as cinematographers.
Nigel Wal­ters BSC
Ima­go President.