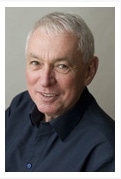 "We need to learn to live togeth­er in the frame­work of rules and treaties. There is no oth­er way." Not the words of Thomas Jef­fer­son or Karl Marx but the French Pres­i­dent Fran­coise Hol­land in chastis­ing the British Prime Min­is­ter recent­ly over the lat­est Brus­sels débâ­cle . He added his con­tempt for threats to pull out of an organ­i­sa­tion in which it had such a piv­otal role to per­form. "Wake up and smell the cof­fee" was the advice to Cameron from the Finnish PM.
The British Soci­ety of Cin­e­matog­ra­phers (the BSC) found­ed in 1949 is the old­est and most respect­ed of the 47 Soci­eties which com­prise Ima­go. A strict stan­dard of entry is applied to all new mem­bers, select­ed only by invi­ta­tion and rec­om­men­da­tion. It is the bench­mark to which aspire many oth­ers in uphold­ing the high­est stan­dards of Cin­e­matog­ra­phy. The main­te­nance of the qual­i­ty of visu­al sto­ry­telling is also the foun­da­tion stone of Ima­go. How­ev­er in the Ima­go house there are many man­sions and all aspire to achieve their own high­est stan­dards. Not all are as for­tu­nate as the British or Scan­di­na­vians with their effi­cien­cy or tax incentives.
The appoint­ment of such a respect­ed Cin­e­matog­ra­ph­er as Bar­ry Ack­royd to the role of Pres­i­dent of the BSC has been warm­ly wel­comed through­out Ima­go. Under his charge Ima­go is look­ing for­ward to the British tak­ing a more active role in issues such as Authors Rights and efforts to improve con­di­tions of ser­vice. Iron­i­cal­ly if the UK were to depart from the EU the only ben­e­fit finan­cial­ly would be to the EU coun­tries which sanc­tion and pay resid­u­als to the British Screen Craft Rights Col­lect­ing Soci­ety. This would be ter­mi­nat­ed forth­with to the dis­ad­van­tage of cin­e­matog­ra­phers who ben­e­fit finan­cial­ly from work­ing on British based pro­duc­tions screened on tele­vi­sion in EU countries.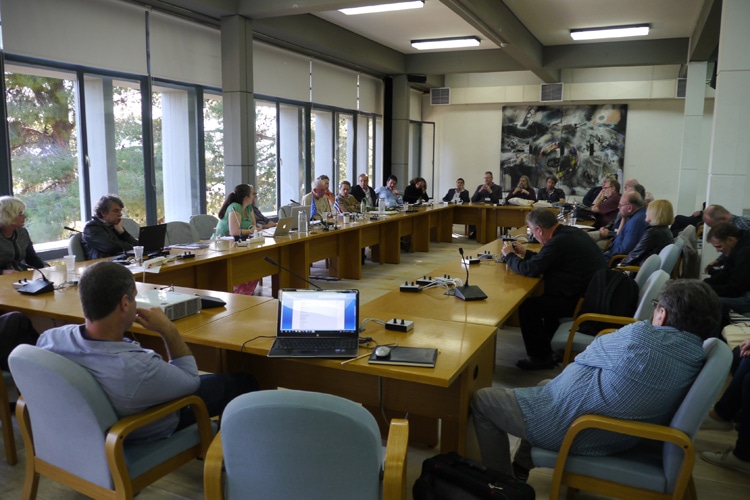 Each Soci­ety has its strength and weak­ness­es. The Danes are the bench­mark for the World in Authors Rights and work­ing agree­ments. Their suc­cess is due to the abil­i­ty by both Pro­duc­ers and Film Work­ers to hon­our agree­ments. In recent years there has also been a resur­gence of admi­ra­tion for the stan­dards of their cin­e­matog­ra­phy, pri­mar­i­ly due to their tele­vi­sion films. The weak­ness in all Soci­eties is that not enough cin­e­matog­ra­phers are active­ly sup­port­ing the few who do care. Most can­not afford sec­re­taries and are man­aged by too few hard work­ing indi­vid­u­als. Prospec­tive mem­bers of the ASC were asked to state their intend­ed con­tri­bu­tion for the ben­e­fit of the Soci­ety. Ask not what your Soci­ety can do for you but tell us what you can do for your Soci­ety? This was the ques­tion and a pos­i­tive response required before mem­ber­ship was award­ed. How­ev­er even the World's senior and most respect­ed Soci­ety, the ASC, are hav­ing dif­fi­cul­ties with find­ing ded­i­cat­ed indi­vid­u­als to active­ly assist its operations.
The April Del­phi IAGA (Gen­er­al meet­ing), excel­lent­ly organ­ised by the young Greek Soci­ety, was a land­mark in the his­to­ry of the Fed­er­a­tion. It marks an oppor­tu­ni­ty for Soci­eties glob­al­ly to work togeth­er for the greater good of our craft. The Ima­go door is now open to all Soci­eties to become full mem­bers. The strug­gle for the last six years has been frus­trat­ing at times, but the reward is the new oppor­tu­ni­ty on the hori­zon. Already the Aus­tralians have assist­ed in bring­ing Mas­ter Class­es to Europe. The Israelis have the most effi­cient­ly organ­ised Soci­ety any­where and are play­ing a piv­otal role in help­ing Ima­go bring a Con­fer­ence devot­ed to improv­ing Work­ing Con­di­tions to Brus­sels next year. If any seri­ous effort is to be made to improve the exist­ing glob­al blight of con­di­tions of work, it can only achieve pos­i­tive results through co-oper­a­tion with Trade Unions. That does not mean that Ima­go is a Trade Union, only that as cin­e­matog­ra­phers we have some respon­si­bil­i­ty for our fel­low team mem­bers. An inci­dent recent­ly where three focus pullers were sacked on an Amer­i­can pro­duc­tion in Britain and the cin­e­matog­ra­ph­er did and said noth­ing was a dis­grace to our profession.
One of Imago's small­est Soci­eties, the ESC of Esto­nia is under threat from their Min­istry of Jus­tice. Changes are pro­posed to their Author­ship Law which hith­er­to has been favourable and pro­gres­sive in terms of the pro­tec­tion of Cre­ative Rights. Two changes are pro­posed which if enact­ed could change Eston­ian Law and by impli­ca­tion erode the rights of Cin­e­matog­ra­phers in Europe.
In the first pro­pos­al from the Eston­ian Min­is­ter of Jus­tice states that the term "right for fair remu­ner­a­tion" shall no longer apply to cre­atives (hor­ri­ble EU speak for cinematographers).
Equal­ly sin­is­ter is the inten­tion of Min­is­ter of (in) Jus­tice that the right of "invul­ner­a­bil­i­ty of the orig­i­nal work" shall be changed so that the work can be altered with­out the per­mis­sion of the author/ cin­e­matog­ra­ph­er. Under the Sovi­et sys­tem con­di­tions were gen­er­al­ly favourable for cin­e­matog­ra­phers who were regard­ed as artists and held in high esteem. It is vital that Ima­go defends this attack on our basic rights in the same way as we were able to assist the Bul­gar­i­ans four years ago when their con­di­tions were also under threat. A let­ter of protest from Ima­go was read to their Par­lia­ment and the pro­pos­als were dropped. Ima­go will call upon all 47 Ima­go Soci­eties to express sol­i­dar­i­ty with the Esto­ni­ans in their cry for help. The instant response to the plea for assis­tance from Esto­nia from Imago's soci­eties has made me very proud to be Pres­i­dent of such a gen­er­ous and car­ing Fed­er­a­tion.
It is reas­sur­ing to note in his address in Brus­sels that at least one French­man, their Pres­i­dent, echoed the sen­ti­ment of Alexan­dre Dumas "all for one and one for all".
It is in this belief Ima­go con­tin­ues to find strength and encouragement.
Nigel Wal­ters
IMAGO pres­i­dent