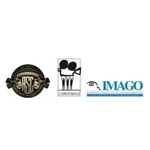 IMAGO made a superb presence in this year's edition of camerimage. The international cooperation panel between ASC and IMAGO, with Checco Varese ASC CSC, John Toll ASC, Roberto Schaefer ASC AIC, Jacek Laskus ASC PSC, Suki Medencevic ASC, Louis-Philippe Capelle SBC, Nigel Walters BSC, Elen Lotman ESC, Philippe
Ros AFC and Michel Neubauer BvK participating marked a historic step forward for the international cooperation. Another huge step forward to the future was the diversity day in cinematography, where Natasha Braier ADF gave a masterclass on the cinematography of "Neon Demon", moderated by Claire Pijman NSC and a workshop with cinematographer and stereographer Jannicke Mikkelsen on QUEEN live in Barcelona was introduced by Nina Kellgren BSC, IMAGO Board. These interesting events were followed by a Panel Discussion: 'What Works', moderated by Elen Lotman ESC, IMAGO Board. Panellists were cinematographers Bradford Young ASC, Ed Lachman ASC, Roberto Schaefer ASC AIC, Maria Secco AMC, Julia Swain, Nancy Schreiber ASC, Catherine Goldschmidt and Vanessa Whyte from illuminatrix and WPA agent Kirsten Tolle-Billings.
In addition to the events, IMAGO Board Members Nina Kellgren BSC and Louis-Philippe Capelle SBC are members of different Camerimage jurys.
IMAGO Board thanks our kind sponsors and Camerimage festival for this exciting edition!