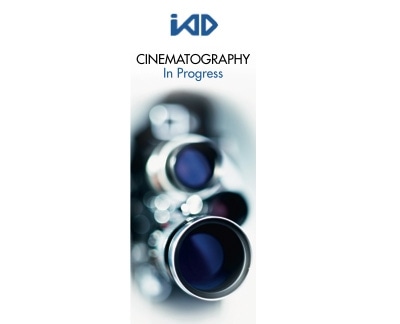 The open­ing speech by Louis-Philippe Capelle SBC and IMAGO Gen­er­al Sec­re­tary resumes the spir­it that was tak­en to have 50 aten­dees dur­ing the week­end at Lou­vain la Neuve near Brussels.
Dear friends,
On behalf of Ima­go, I would like to wel­come you at this Image in Progress con­fer­ence.
Found­ed 22 years ago, Ima­go is unit­ing more than 4000 cin­e­matog­ra­phers with­in 47 coun­tries world­wide under very well defined aims and goals:
- pro­mote in any way the activ­i­ty of cin­e­matog­ra­phers in the respect of their cul­tur­al iden­ti­ty,
- encour­age the improve­ment of tech­ni­cal and artis­tic qual­i­ty, expo­sure and cir­cu­la­tion of cin­e­mato­graph­ic works by all cur­rent or future tech­ni­cal means in each coun­try through­out Europe and world­wide,
- pro­mote and par­tic­i­pate in any action of train­ing, edu­ca­tion, research, study and stan­dard­iza­tion of the tech­niques of the cin­e­mato­graph­ic indus­try
I feel that this meet­ing fits per­fect­ly in our mis­sion.
There­fore we are very pleased to take active part to this great ini­tia­tive from the IAD, here in Lou­vain La Neuve.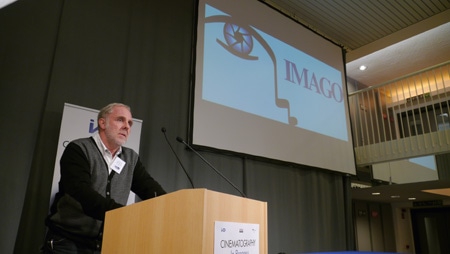 The cin­e­matog­ra­phy of the future lies in the young peo­ple. The same one we are doing our best to teach and share years of expe­ri­ence on the field.
The job of cin­e­matog­ra­phers is more and more linked to devel­op­ments of new tech­nolo­gies, and this race some­times is going too fast for most of us. Film schools are try­ing to catch the speed train of invest­ments and new tools. But because of finan­cial restric­tions, it looks like a vain quest.
We, teach­ers, under­stood that films schools, accord­ing to their poten­tial should be updat­ed and ped­a­gogy should fol­low some new paths. New posi­tions emerged on the set like DIT's, data man­ag­er and data wran­gler. Tomor­row we will need trained col­lab­o­ra­tors.
To achieve this, new cours­es and work­shops should be developed.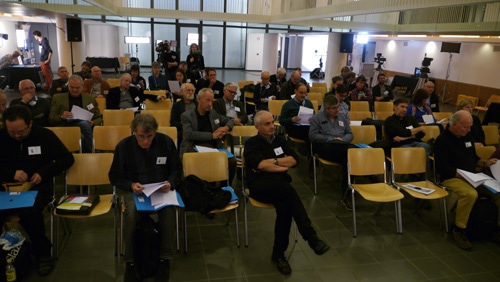 One should not for­get that we as, authors of the image, have mul­ti­ple hats, we are artists- we cre­ate the image- most us are com­ing from Art Schools, but there is also a huge part of tech­nique which becomes every­day more promi­nent, so a bal­ance should be found and this is part of our role as pro­fes­sors.
Mak­ing images for a spe­cif­ic project is, and should remain first fram­ing and light­ing a frame to meet the hopes and wish­es of a film script, a direc­tor. This should occur accord­ing to a pro­duc­tion line and a budget.
The con­ver­sa­tions we will have today should be as open as pos­si­ble, there should be no taboo between us.
Cin­e­matog­ra­phy is uni­ver­sal, has no bor­ders, we could be invit­ed to shoot a film all around the plan­et. So we need to talk the same "film lan­guage"
It is maybe the first time that this oppor­tu­ni­ty is giv­en to teach­ers com­ing from such diverse hori­zons like Bel­gium-Sin­ga­pore-Aus­tralia-New Zealand… to gath­er and do seri­ous think­ing on these impor­tant topics.
I would like also to thank our spon­sors who are first "old friends", mean­ing friends from long time ago. They also under­stood that future is now.
So thanks to the IAD for the bril­liant idea, to the Bel­gian Soci­ety of Cin­e­matog­ra­phers, and then Nico­la Maz­zan­ti and the Cin­e­matek.
About the com­pa­nies spon­sor­ing us: Ladies first Kaat de Jonghe and her fam­i­ly rep­re­sent­ing De Jonghe lab­o­ra­to­ries, Michel Van­den­plas and TV Con­nec­tions, Bruno Ver­straete for Avolon, Marc Galerne and Julien for K5600, Thier­ry Dubois for Eye Lite. All these com­pa­nies are work­ing close­ly with the film schools in Bel­gium and felt nat­ur­al to give this event a full sup­port.
Let us talk togeth­er and enjoy.
Louis-Philippe Capelle
Ima­go Gen­er­al Sec­re­tary, Novem­ber 27th 2014