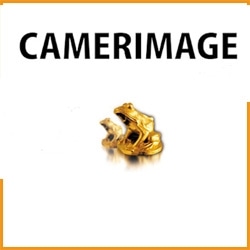 Camer­im­age and Ima­go have both exist­ed for 22 years. The two organ­i­sa­tions are unique in their own way. The pro­fes­sion of cin­e­matog­ra­phy has been made rich­er by the exis­tence of both. There are not enough superla­tives in the Eng­lish lan­guage to describe the rolling tri­umph of the organ­i­sa­tion behind Camer­im­age. I was priv­i­leged to expe­ri­ence it again in Bydgoszcz.



The group at the ASC Trib­ute to Gor­don Willis

Long evap­o­rat­ed are the doubts and appre­hen­sions of the unex­pect­ed depar­ture from Lodz. The engine of this Pol­ish achieve­ment is honed to run smooth­ly. It is worth reflect­ing on the rea­sons that make Camer­im­age the great­est Fes­ti­val for cin­e­matog­ra­phers in the World. Unques­tion­ably there is noth­ing like it any­where, for any film craft!
With­out the genius of Marek Zydow­icz the Fes­ti­val would not exist. It is a tri­umph for his per­son­al achieve­ment and a mag­nif­i­cent adver­tise­ment for Poland and its film indus­try.
With­out the sup­port of the enlight­ened politi­cians who gov­ern the beau­ti­ful city of Byd­goszcz and envi­ron­ment Camer­im­age would not exist.
With­out the sup­port of the Pol­ish Insti­tute it would be immea­sur­ably poor­er. With­out the sup­port of spon­sors Camer­im­age would dis­ap­pear. All are owed an enor­mous debt of grat­i­tude from our profession.

The direct flight to Byd­goszcz con­jures a mixed emo­tions of antic­i­pa­tion and trep­i­da­tion for those famil­iar with the plea­sures and excess­es ahead after land­ing. Will the pil­lars still be stand­ing? Dana Ross is now employed by Arri but will he be there? Attempts to demote Lone Star were foiled years ago by Vit­to­rio. It would not be the same with­out him. Will we see our favourite cin­e­matog­ra­ph­er Ed Lach­man when we arrive? All three were there plus the famil­iar secu­ri­ty guards! Much con­tin­ues to be right with the World- that is until the Red eye returns a week lat­er. The Ryanair flight is the only red eye in the world fly­ing in day­light.
| | |
| --- | --- |
| K5600 friends in a pause from the exhibition. | Much vod­ka, beer and wine was to flow under the bridge before the return. Stu­dents were due for a seri­ous induc­tion into Pol­ish cul­ture. In my capac­i­ty as Pres­i­dent of Ima­go the most impor­tant event of the week was to be the joint Imago/BSC pre­sen­ta­tion with Chris Menges BSC ASC. For this "inspi­ra­tional" meet­ing an essence of sobri­ety was prefer­able. The Fes­ti­val Organ­is­ers had been attempt­ing to entice Chris to return to Camer­im­age since he turned down the offer of a Life­time Achieve­ment Award thir­teen years ago. Even with two Oscars and two fur­ther nom­i­na­tions under his belt he mod­est­ly explained at the time that he felt hon­oured but just too young. The event took place on the Wednes­day evening and was judged an out­stand­ing suc­cess with stand­ing room only among the 400 audi­ence. Relief as it end­ed was fol­lowed by a sur­feit of wine at the Panav­i­sion Par­ty fol­lowed by the tem­po­rary loss of an expen­sive pair of spec­ta­cles. No prizes for guess­ing the recip­i­ent of the Life­time Achieve­ment Award in 2015! |
This Fes­ti­val could only be the suc­cess it is with the sup­port of the spon­sors, par­tic­u­lar­ly after the last film has been screened each evening. They should not be tak­en for grant­ed by cin­e­matog­ra­phers. The gen­eros­i­ty which inspires Arri, Panav­i­sion, Van­tage, Sony, Pana­son­ic, the small­er com­pa­nies and exhibitors must not be for­got­ten.
With nine com­pe­ti­tions, nine juries and many hun­dred films screen­ing along with a myr­i­ad of Mas­ter class­es, pre­sen­ta­tions and stu­dent films, objec­tive report­ing becomes a dif­fi­cult task. Fol­low­ing a screen­ing of Levianthan at the Man­a­ki Fes­ti­val (sur­pris­ing­ly it won noth­ing) I was con­vinced that Mikhail Krich­man RGC would tri­umph with the Gold­en Frog. The dif­fi­cult deci­sion is often between Sil­ver and Bronze.
| | |
| --- | --- |
| With the hun­dreds of films show­ing it is hard­ly sur­pris­ing to watch one or two" sus­pect" films. Every year the ques­tion is asked as to who selects the com­pe­ti­tion films. I even asked the same such as a sad­ly unbe­liev­able Moroc­can film about an Iran­ian using Eng­lish dia­logue. Last year the film Ida deserved­ly swept the Board. Juries have the most unen­vi­able task. Nine jury mem­bers in some com­pe­ti­tions would seem a step too far but there was no doubt­ing in my expec­ta­tion, that the even­tu­al win­ner would be Mikhail Krich­man RGC. How­ev­er after view­ing the Chi­nese film Com­ing Home, shot by their great­est cin­e­matog­ra­ph­er Xiaod­ing Zhao, doubts crept in and I imag­ined the Gold­en Frog going even fur­ther east­wards. It was not to be and for­tu­nate­ly there are no book­mak­ers tak­ing bets- yet. The Sil­ver Frog for the excel­lent Pales­tin­ian film Omar is a huge boost for their film indus­try as was the Gold­en Cam­era Award in Man­a­ki Bros for The Tribe to its Ukrain­ian film mak­ers. The cin­e­matog­ra­ph­er of Omar was Ehab Assal. Andre Turpin won the Bronze for Mom­my, a French Cana­di­an film, the screened in competition. | Mikhail Krich­man RGC Gold­en Frog win­ner at Press Con­fer­ence fol­low­ing screening |
| | |
The out­stand­ing film show­ing at Camer­im­age was 66 years old. It was a mag­nif­i­cent­ly restored copy of The Red Shoes, lov­ing­ly intro­duced by Scors­ese, which ele­vat­ed my appre­ci­a­tion of the genius of Jack Cardiff to even greater heights. The fault­less craft val­ues includ­ed the abil­i­ty to hear every word unlike some of the films in main com­pe­ti­tion. The time has come for some films (main­ly Amer­i­can) to con­sid­er sub-titling in Eng­lish if only for the under­stand­ing of an Eng­lish speak­ing Welsh­man! God help poor Euro­peans who strug­gle enough to under­stand English!

From left to right. Chris Menges and Nigel Wal­ters; Vil­mos Zsig­mond and Nigel Wal­ters pres­i­dent of IMAGO try­ing the new «dig­i­tal» cam­era in the mar­ket.
Pho­tos by James Bryan Toten
The ASC Trib­ute to Gor­don Willis ASC who sad­ly left us ear­li­er this year includ­ed Vil­mos Zsig­mond , Math­ew Liba­tique, Ed Lach­man and Stephen Pizzel­lo. It was mod­er­at­ed by Ben­jamin B. A book about this most respect­ed and admired of cin­e­matog­ra­phers will be pub­lished.
Break­ing news on Thurs­day on the death of Mike Nichols (born Mikhail Igor Peschkowsky) caused a depres­sion over a sun­less week on the weath­er front.
On the Ima­go front the time was fruit­ful. The Ger­man BvK and the Pol­ish PSC met to col­lab­o­rate on a mem­o­ran­dum to pro­tect Authors Rights in the dig­i­tal age with par­tic­u­lar rel­e­vance to the inter­net. The revival of the Pol­ish Soci­ety has been a par­tic­u­lar plea­sure to me in my six years as Pres­i­dent. Film is alive and kick­ing in Poland and the craft of cin­e­matog­ra­phy and our 47 Soci­eties are the beneficiaries.
Stephen Poster ASC indi­cat­ed his will­ing­ness to speak at the Ima­go Euro­pean Con­fer­ence which takes place in the pres­ence of EU MEPs in Brus­sels on March 21st and 22nd. Camer­im­age is often an oppor­tu­ni­ty to dis­cuss the issues of work­ing con­di­tions and authors rights in Europe. Ima­go will hold a meet­ing at Camer­im­age next year. The prob­lems of the pro­fes­sion needs to be aired in front of the younger gen­er­a­tion. There is no bet­ter oppor­tu­ni­ty than in Byd­goszcz and Ima­go must seize it.
As a cin­e­matog­ra­ph­er a use­ful mot­to is always expect the unex­pect­ed. Camer­im­age is the place for this to hap­pen. Present at the BSC/Imago Chris Menges pre­sen­ta­tion, unknown to me, was my near neigh­bour Johann Per­ry, a dis­tin­guished doc­u­men­tary cin­e­matog­ra­ph­er who togeth­er with Neil Har­vey was giv­ing a work­shop on the Ami­ra cam­era. The fol­low­ing day in the main restau­rant the Pres­i­dent of the New Zealand Soci­ety, Richard Bluck NZCS intro­duced him­self. Richard had also attend­ed the pre­sen­ta­tion and took the oppor­tu­ni­ty to rem­i­nisce about work­ing with Chris as his focus puller in New Zealand. He had his 3D film, Beyond the Edge in com­pe­ti­tion, mix­ing archive and recon­struct­ed scenes from the Ever­est tri­umph of 1953. Richard had trav­elled the fur­thest dis­tance to show his film. It won!
Panavision/Lee Fil­ters relax­ing between shows
An unex­pect­ed email request from one of Camerimage's most loy­al sup­port­ers arrived from David Hilton in Lon­don. I remem­ber Laz­lo in Lodz always talk­ing to him as a life­long friend. Due to fam­i­ly ill­ness David was unable to be present but des­per­ate­ly want­ed a copy of the incred­i­ble book which the Fes­ti­val pub­lish­es to com­mem­o­rate each recip­i­ent of the Life­time Achieve­ment. He has nev­er failed to have a book signed and my mis­sion was to track down Caleb Deschanel ASC. The search result­ed in suc­cess as this charm­ing man was about to walk in to judge his final Pol­ish film. My oth­er mis­sion end­ed in abject fail­ure. It was a request from the Pres­i­dent of the ACS, Ron Johan­son, to assist a first time vis­i­tor to Camer­im­age, a cin­e­matog­ra­ph­er named Ash­ley Baron. The fail­ure was not through lack of effort. Per­haps Camer­im­age should have a booth marked Meet­ing Place where mes­sages could be left. A lost and found office for cin­e­matog­ra­phers! I did man­age to shake hands with Dion Beebe in the foy­er. Unfor­tu­nate­ly no sign of Don McAlpine ASC ACS who is prob­a­bly still recov­er­ing from the shock of the theft of his com­put­er in the BA lounge some years ago.
At Camer­im­age there are many ghosts around but I am sure I would have enjoyed meet­ing Ash­ley Baron. The plea­sure will have to be post­poned for anoth­er day. The Sat­ur­day morn­ing I was head­ing west­wards on the Red Eye to Stanstead for a change of air among the Poles of West Lon­don. Also to see Wales lose again to New Zealand in rug­by. Apart from the forty young stu­dents from a York Col­lege who were still amaz­ing­ly full of ener­gy, many of the amor­phous bunch of fel­low trav­ellers on board appeared some days away from normality.
Camer­im­age has that effect.
Long may it continue!
Nigel Wal­ters BSC / IMAGO